ml_guest_performance / Schauspiel
Felix Landerer / Helge Letonja / Of Curious Nature
The Resonance
Konzept/Choreografie
Helge Letonja
Bühne
Britta Bremer
Kostüme
Rike Schimitschek
Dramaturgie
Anke Euler
Kossi Sebastien Aholou-Wokawui,
Leila Bakthali,
Felix Bossard,
Oh Changik,
Einav Kringel,
Aron Nowak,
Aurélie Robichon,
Luigi Sardone,
Jin Young Won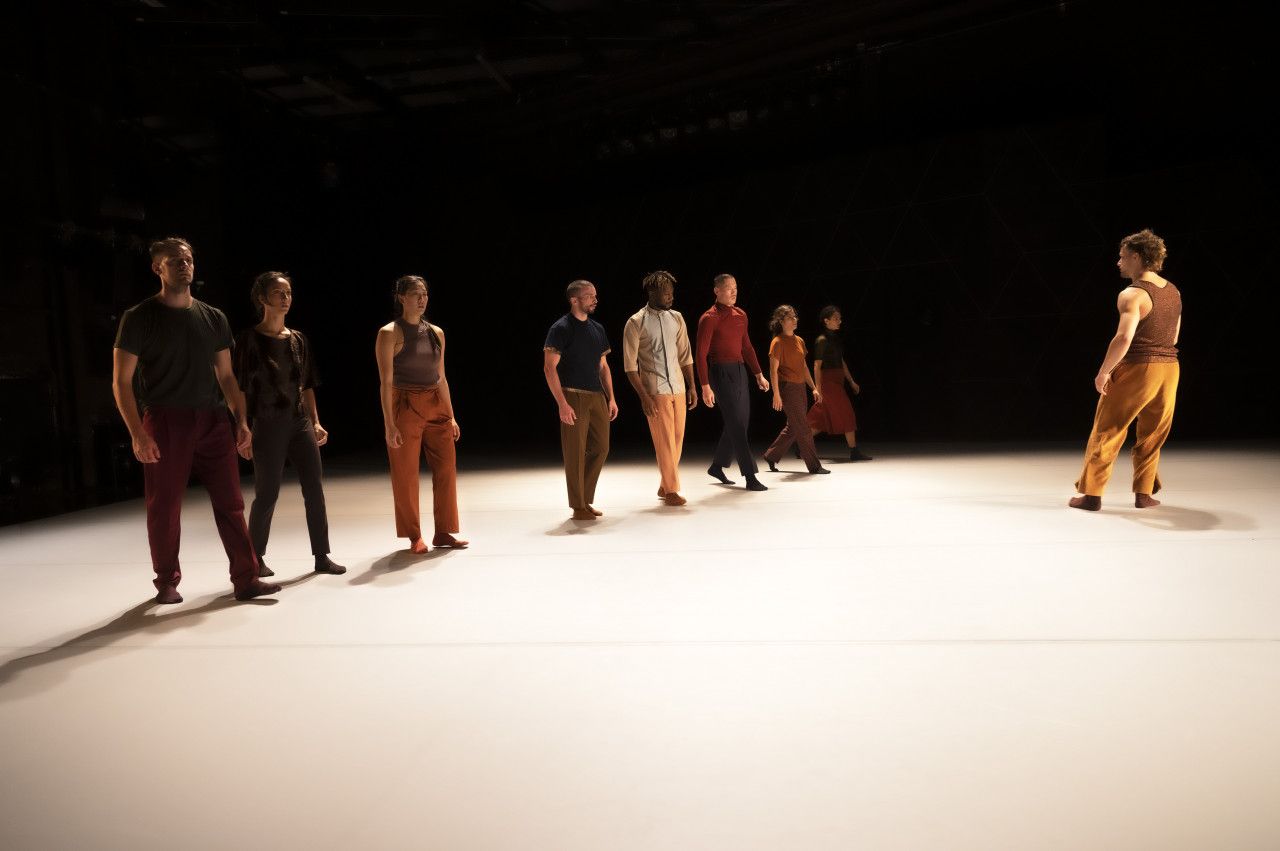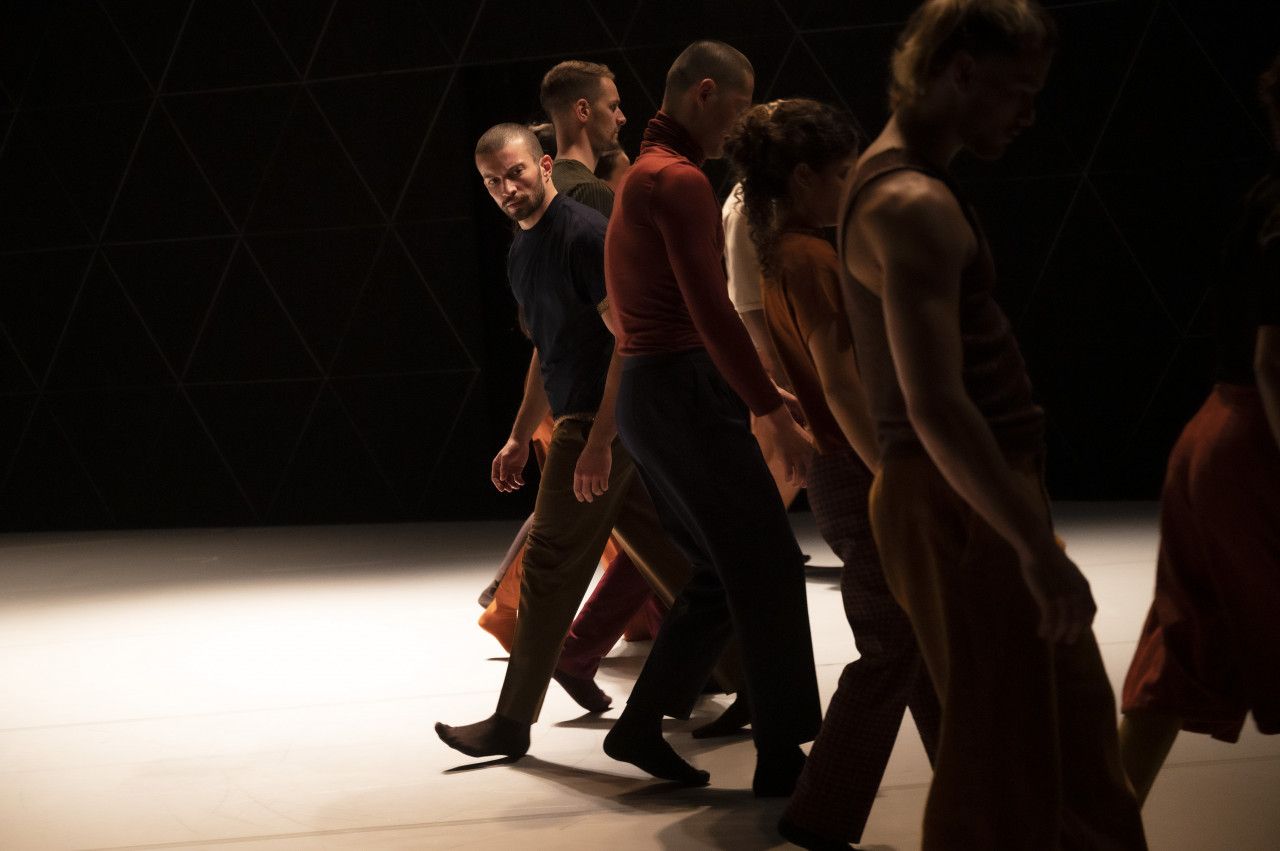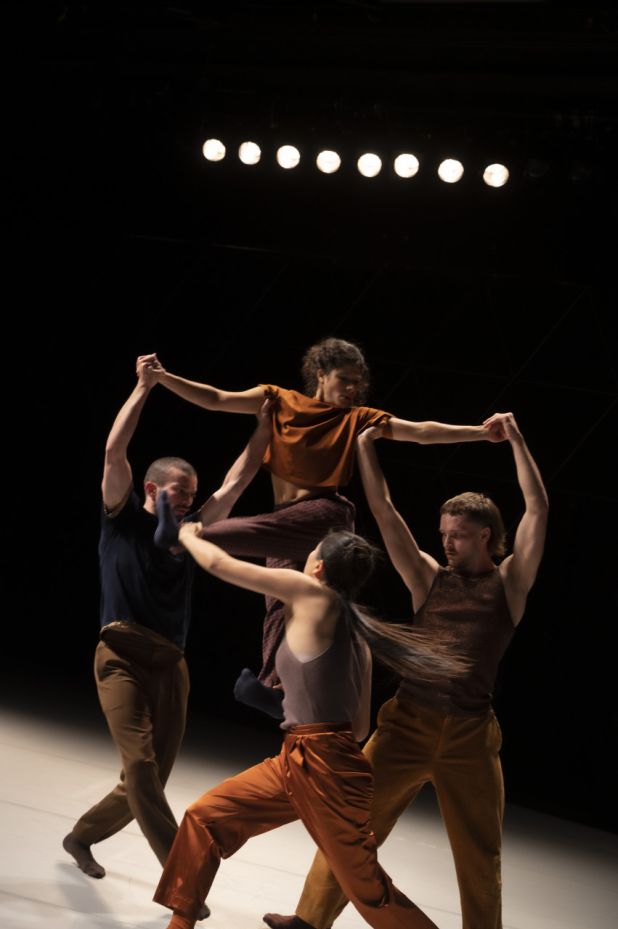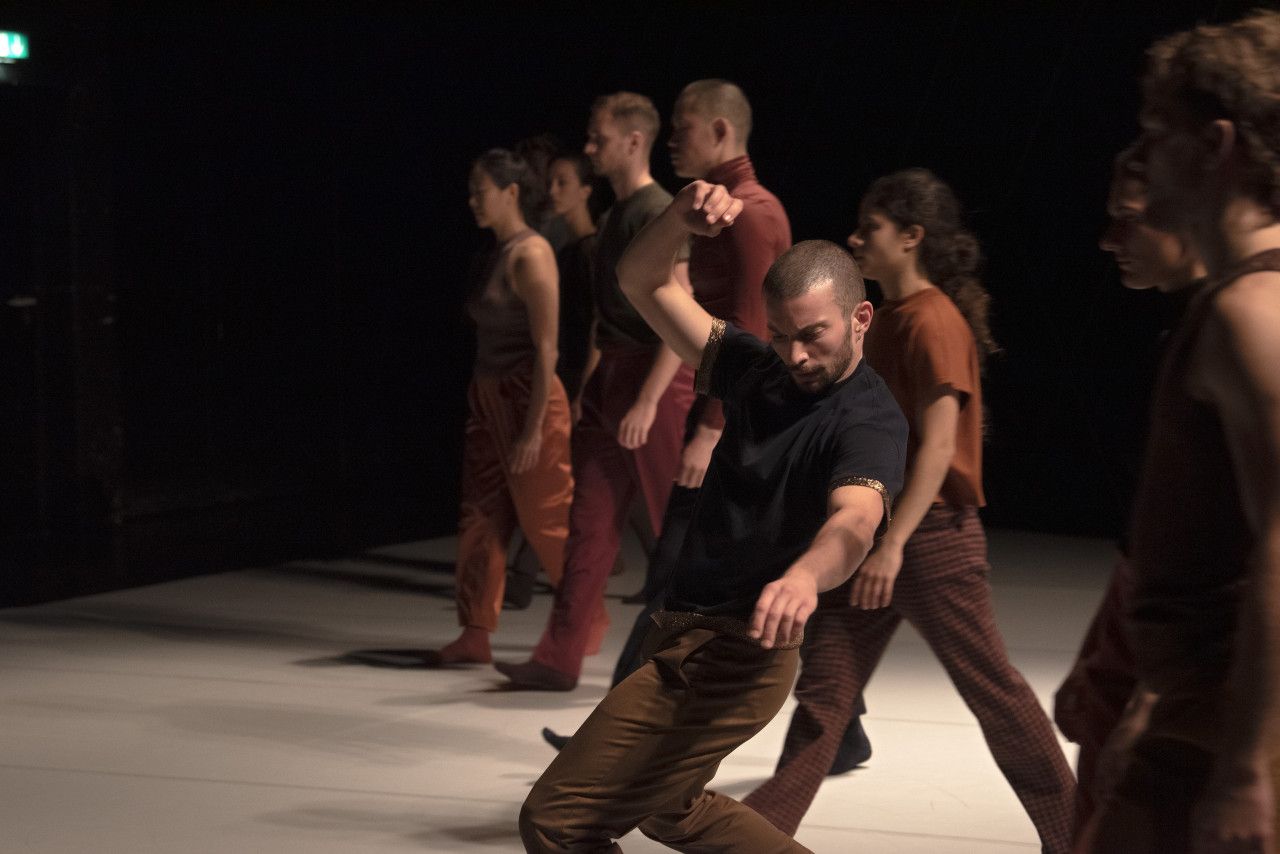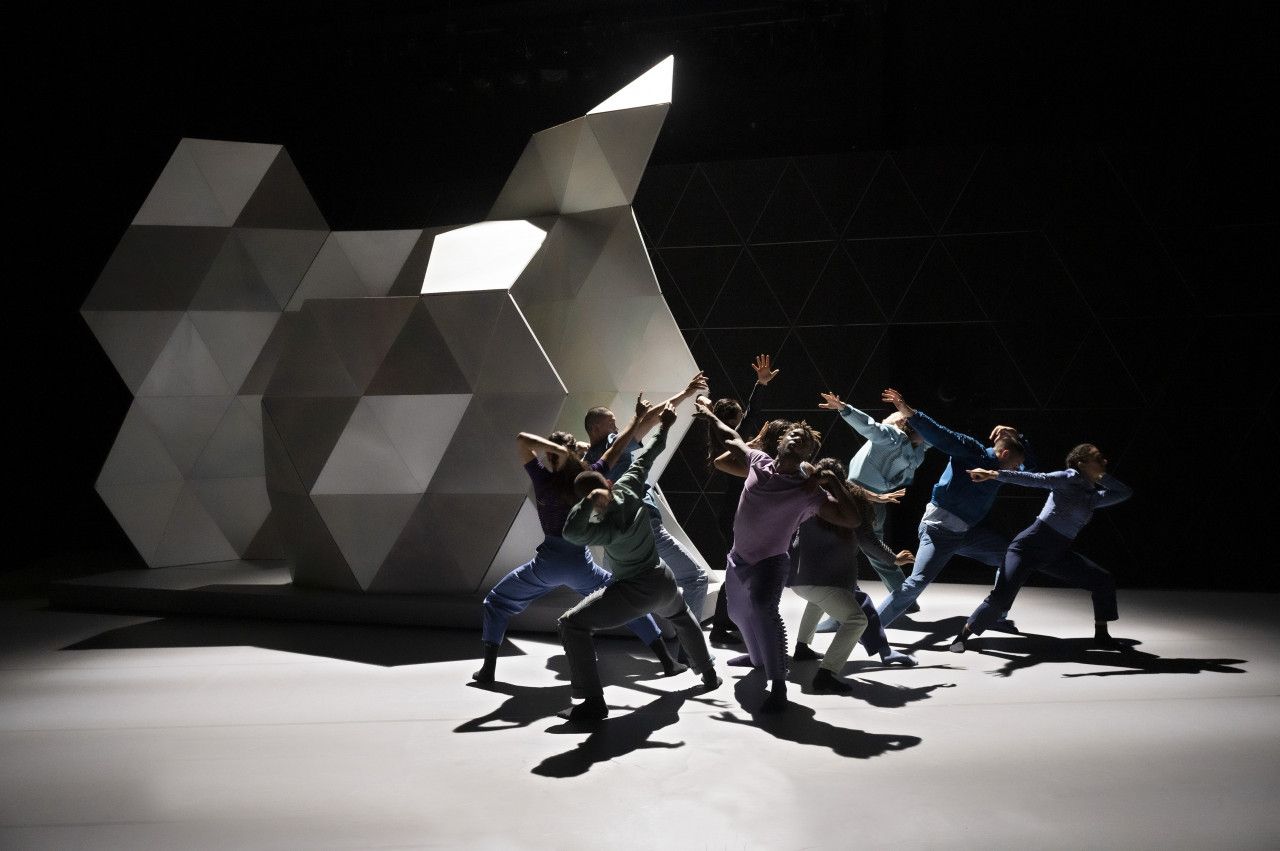 The Resonance © Marianne Menke
The Resonance © Marianne Menke
The Resonance © Marianne Menke
The Resonance © Marianne Menke
Description
"Ours is an age between worldviews, creative yet disoriented, a transitional era when the old cultural vision no longer holds and the new has not yet constellated. Yet we are not without signs of what the new might look like." Richard Tarnas

Erstmals zeigt Of Curious Nature Choreografien der beiden künstlerischen Leiter Felix Landerer und Helge Letonja mit dem gesamten Ensemble im gemeinsamen Abend.
Mit seiner dynamischen Choreografie Adrift spürt Felix Landerer einem prägenden Phänomen unserer Zeit nach: dem Verlust von Halt, dem Abhandenkommen von einstmals fest geglaubten Grundsätzen und gesellschaftlichen Strukturen. Dem Auflösen der Mitte. Menschsein heißt jetzt, losgelöst sein im Denken, Fühlen und Handeln. Das System dynamisiert sich selbst, Unordnung wird zum natürlichen Prinzip. Begleitet von der Komposition Christof Littmanns bewegt sich das Stück zwischen Chaos und der Sehnsucht nach Struktur.
Aktuelle Beobachtungen zu Rastlosigkeit, Beschleunigungsdruck und dem Verlust der Resonanzfähigkeit von Menschen stehen am Ausgangspunkt des Tanzstücks, das Helge Letonja mit dem Ensemble entwirft. The Resonance beginnt mit einer Klage in all ihrer Schönheit, deren emotionaler Gehalt sich als Echo in den Raum legt und in den Bewegungen der Tänzer:innen nachhallt. Frequenzen aus der Tiefe der menschlichen Existenz reihen sich zu Bewegungskaskaden und verbreiten sich wie seismische Wellen, werden zurückgeworfen, in Duetten miteinander weitergetragen, branden in Soli auf und verbinden sich in der Gruppe zu vibrierenden Choreografien. Der von Britta Bremer gestaltete Bühnenraum wird mit einem zentralen Objekt zum Bezugspunkt, Auslöser und Verstärker. Begleitet von der kontemplativen Komposition Voices von Max Richter eröffnet sich über dessen vielstimmige Deklaration der Menschenrechte ein universeller Referenzraum.