Opera
Opera in four acts based on Georges Bizet
in a musical adaptation by Marius Felix Lange
for the version by Barbora Horáková and Martin Mutschler
Revival
11. December 2021
Opernhaus
In French with German Surtitles
2 Hours, no Intermission
From Ages 14+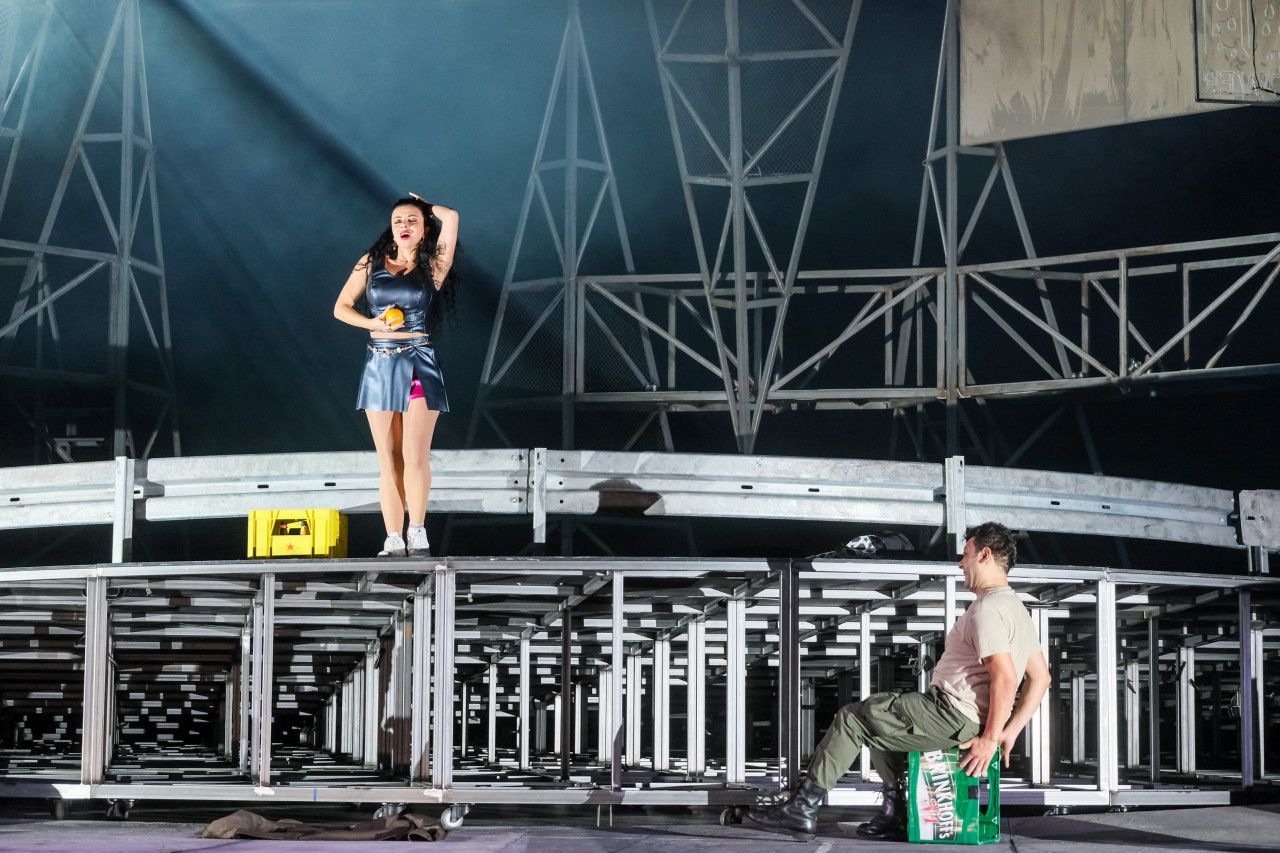 Carmen © Clemens Heidrich
Carmen © Clemens Heidrich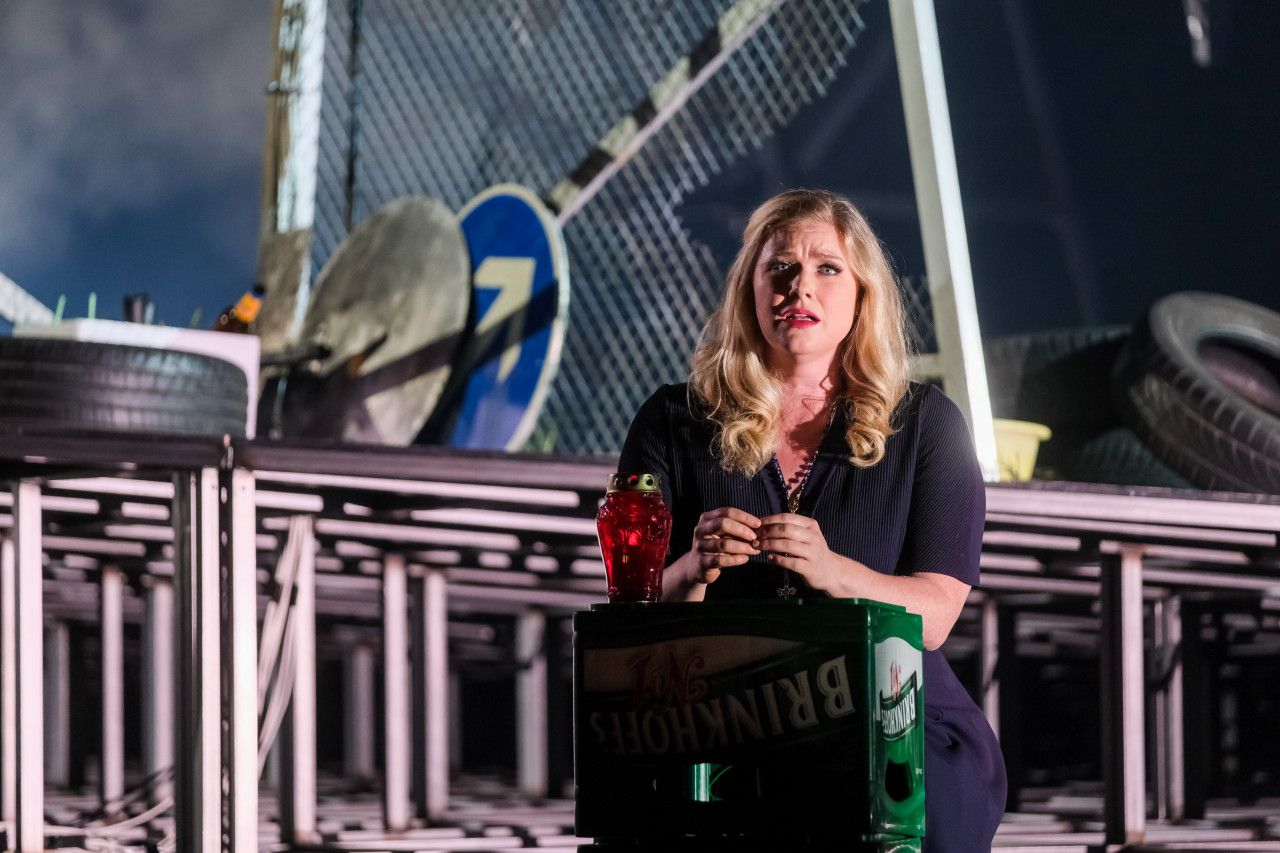 Carmen © Clemens Heidrich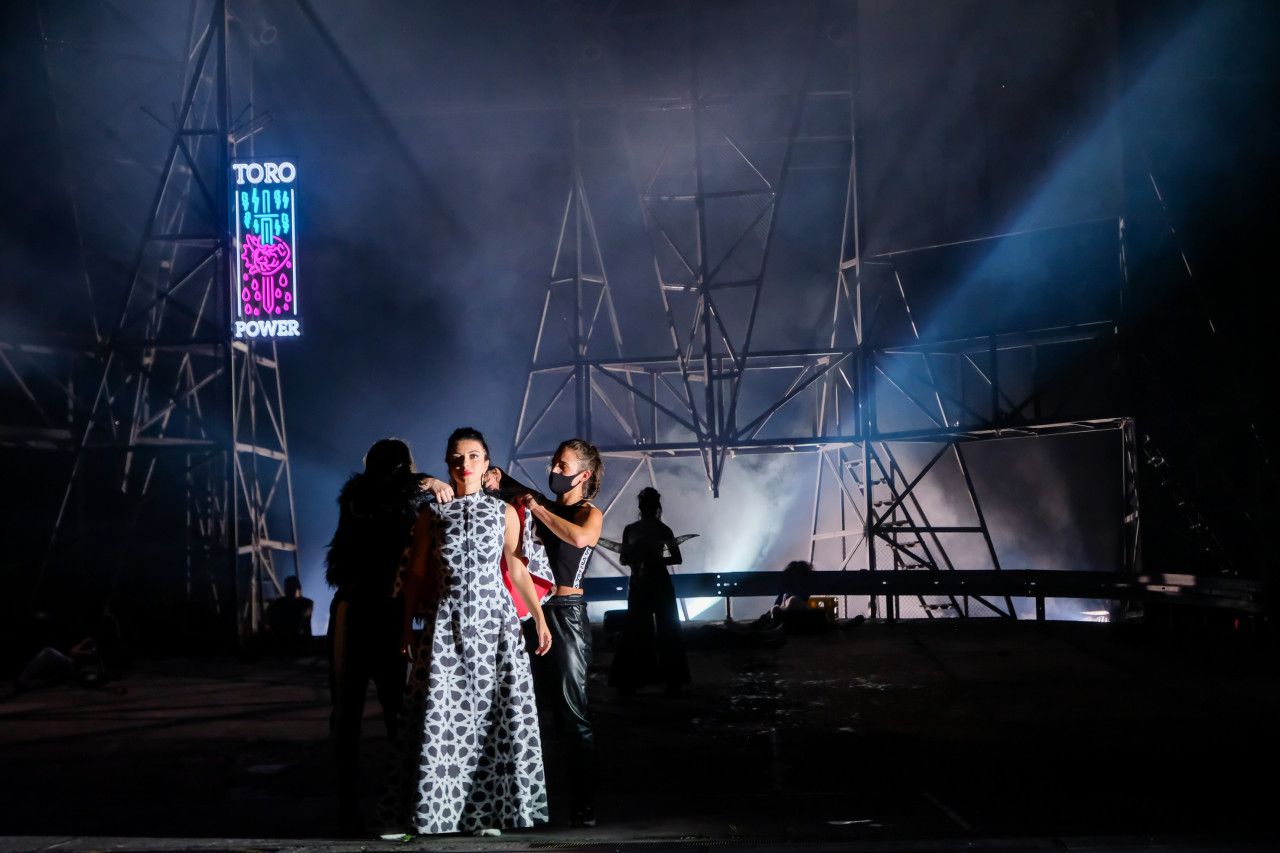 Carmen © Clemens Heidrich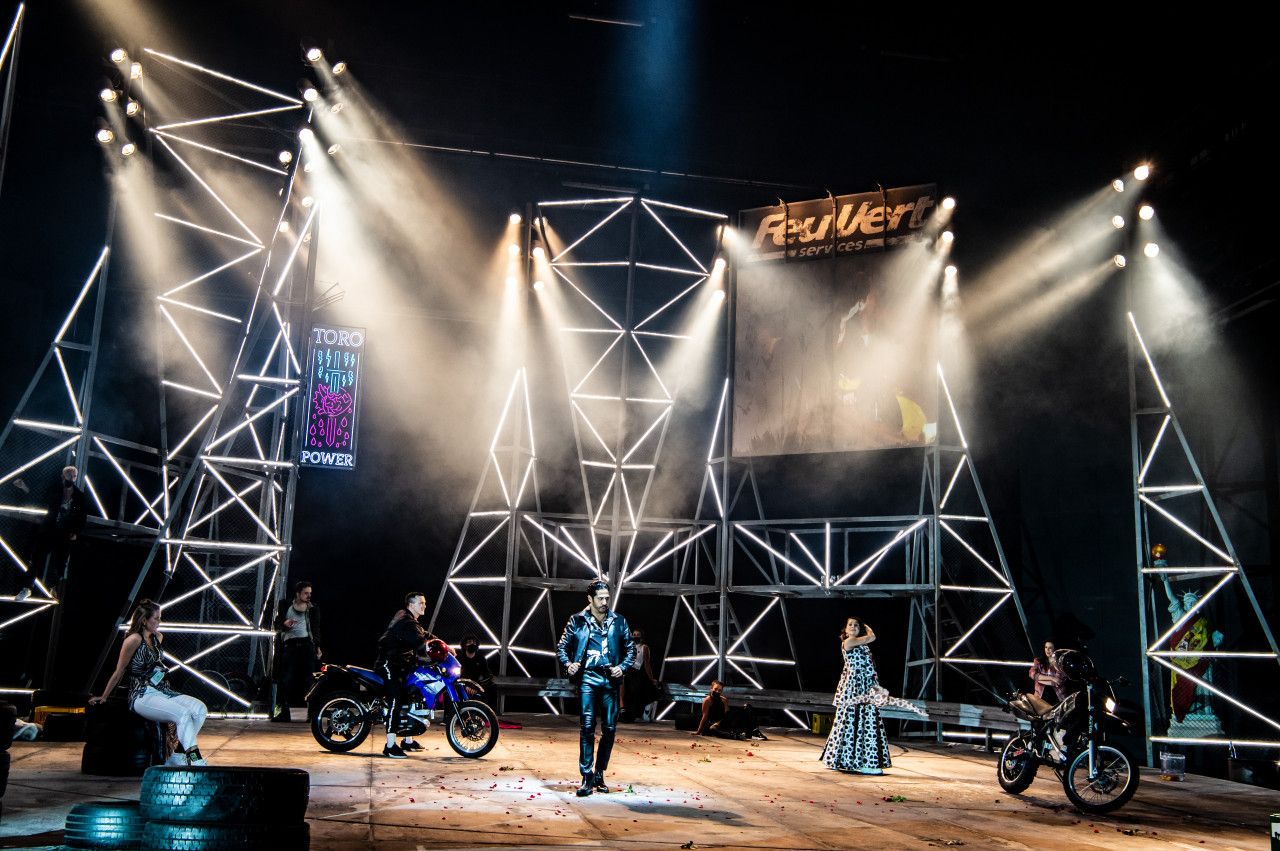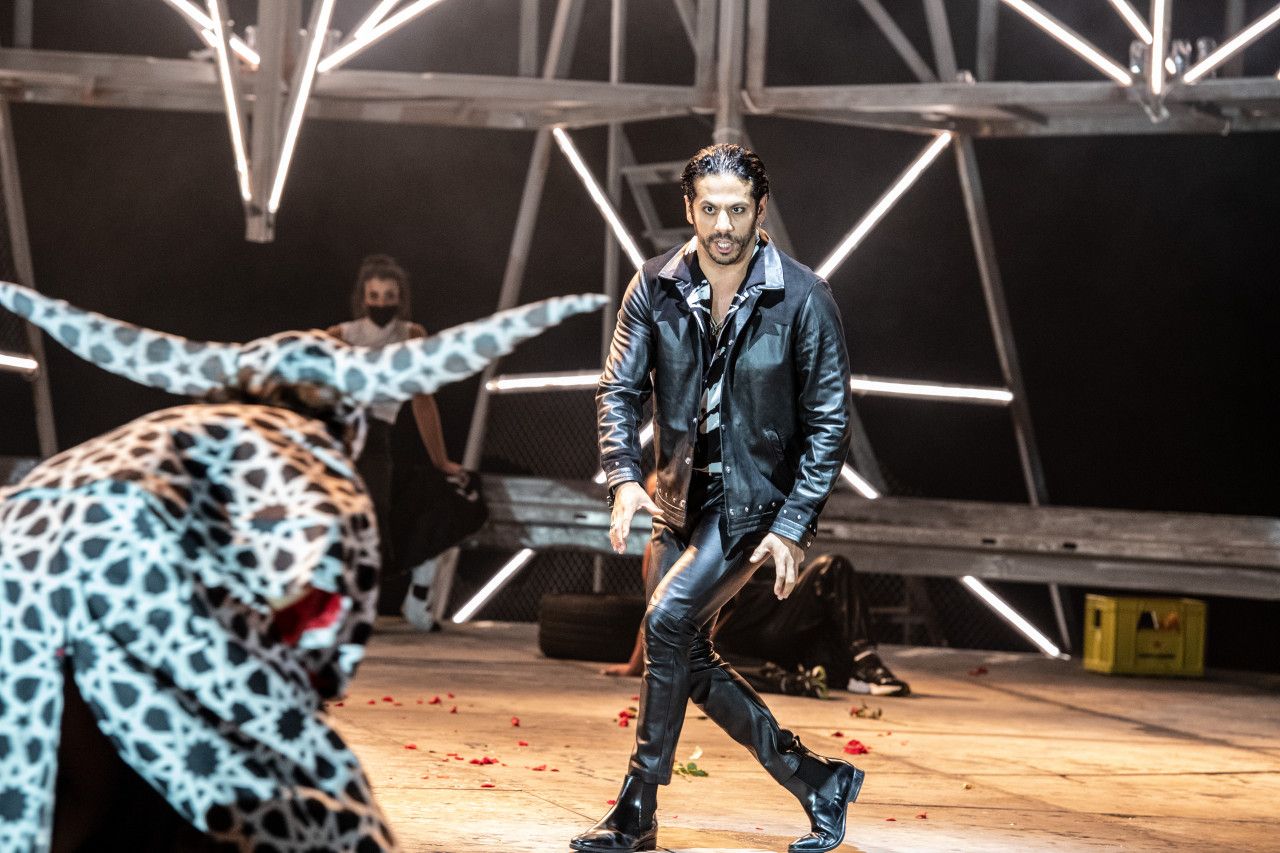 Description
Carmen – the title evokes the blazing heat of a Spanish summer and Don José's hopeless passion for the freedom-loving Carmen. This new chamber music version provides an opportunity to take pleasure in questioning this classic opera. In terms of the music, composer Marius Felix Lange sheds a new light on Bizet's score, using texts by Martin Mutschler. This production of Carmen focuses on the opera's central characters and addresses the highly modern question of whether we are capable of controlling our own desire. What happens to our yearnings when we cannot change the way we are? Carmen's absolute concept of freedom signifies a liberation from predetermined roles – but at what price? Director-in-residence Barbora Horáková and her team examine these controversial questions with great sensuality and precision.
With the kind support of
Recommendations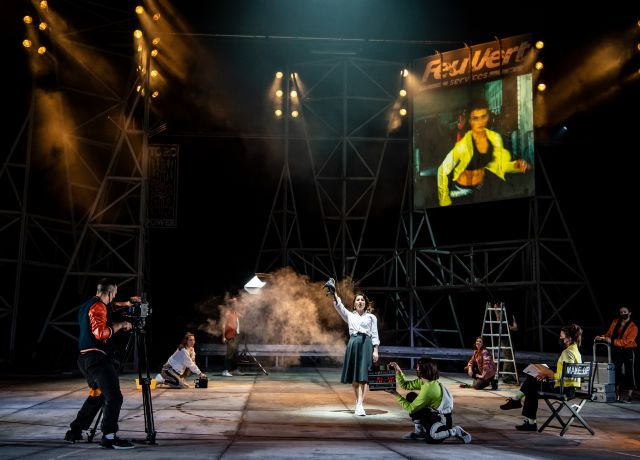 #Trailer
Carmen
Einblicke in die neue Inszenierung von Barbora Horáková.
Probenbesuch
Probenbesuch Carmen
Das Inszenierungsteam und Sängerin Evgenia Asanova geben persönliche Einblicke in den Probenprozess.