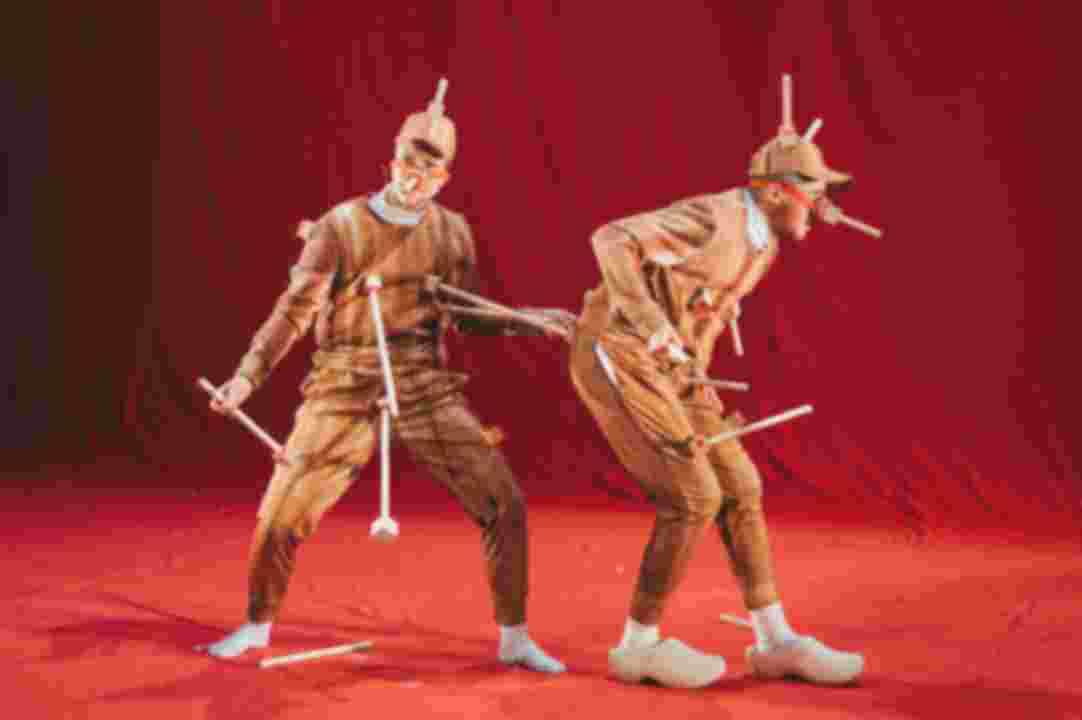 The Making of Pinocchio
© Tiu Makkonen
Overview
The Making of Pinocchio
ist eine Geschichte über wahre Liebe und Verwandlung anhand der berühmten Erzählung von der Holzpuppe Pinocchio. Im Setting eines Filmstudios aus echtem und falschem Holz laden Rosana Cade und Ivor MacAskill das Publikum zu einem Blick hinter die Kulissen ein, der den kreativen Entstehungsprozess des Stückes und gleichzeitig auch die Beziehung der beiden zueinander erkundet. Das Künstler:innenpaar Rosana Cade und Ivor MacAskill hat 2018 begonnen,
The Making of Pinocchio
als Reaktion auf Ivor MacAskills Gendertransition zu entwickeln. Dabei übertragen sie ihre Erfahrungen auf die magische Geschichte der Holzpuppe, die ein "echter Junge" sein möchte. Ihre Geschichte wandelt zwischen Fantasie und Authentizität, Humor und Intimität und ist gleichzeitig auf der Bühne und auf der Leinwand zu sehen.
www.theaterformen.de