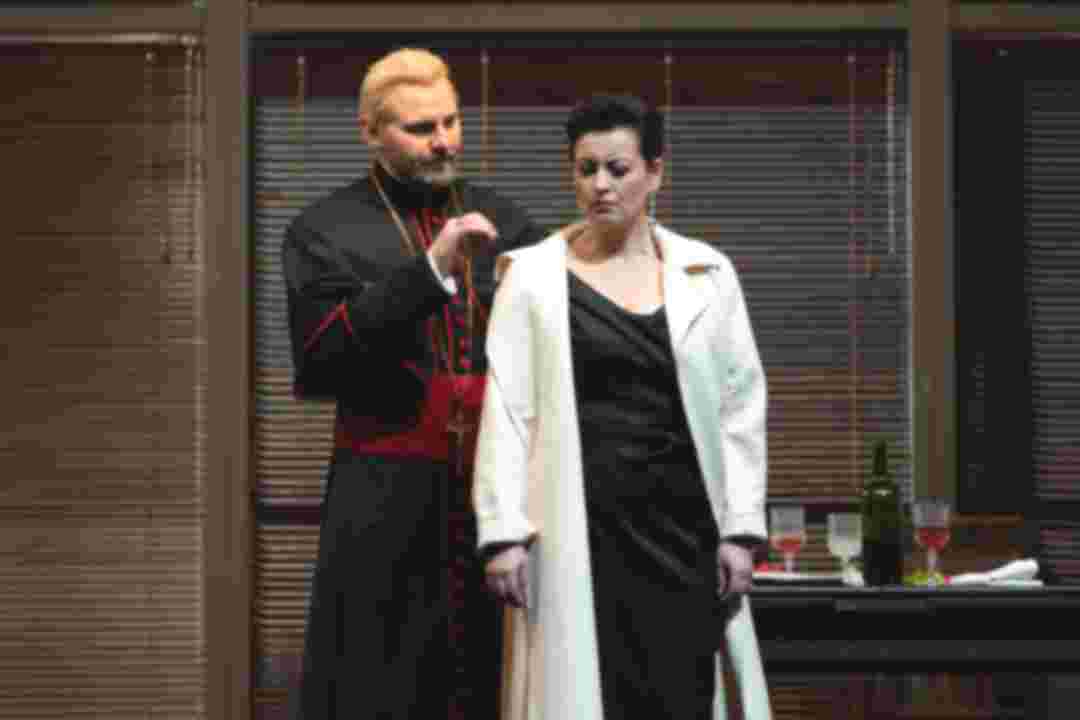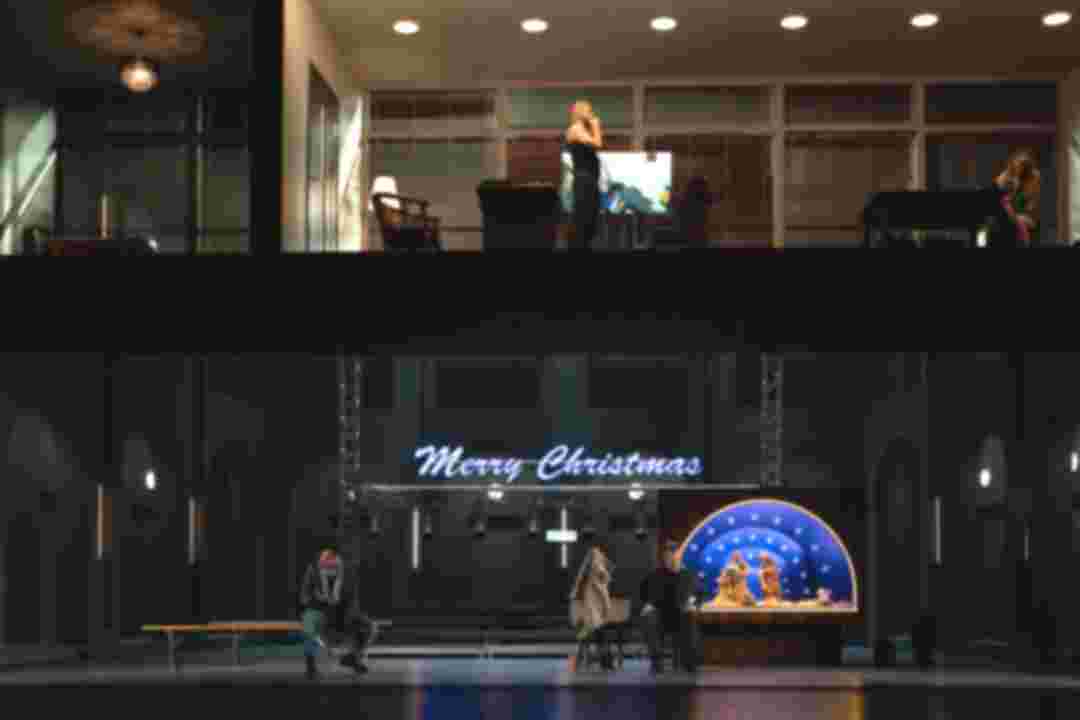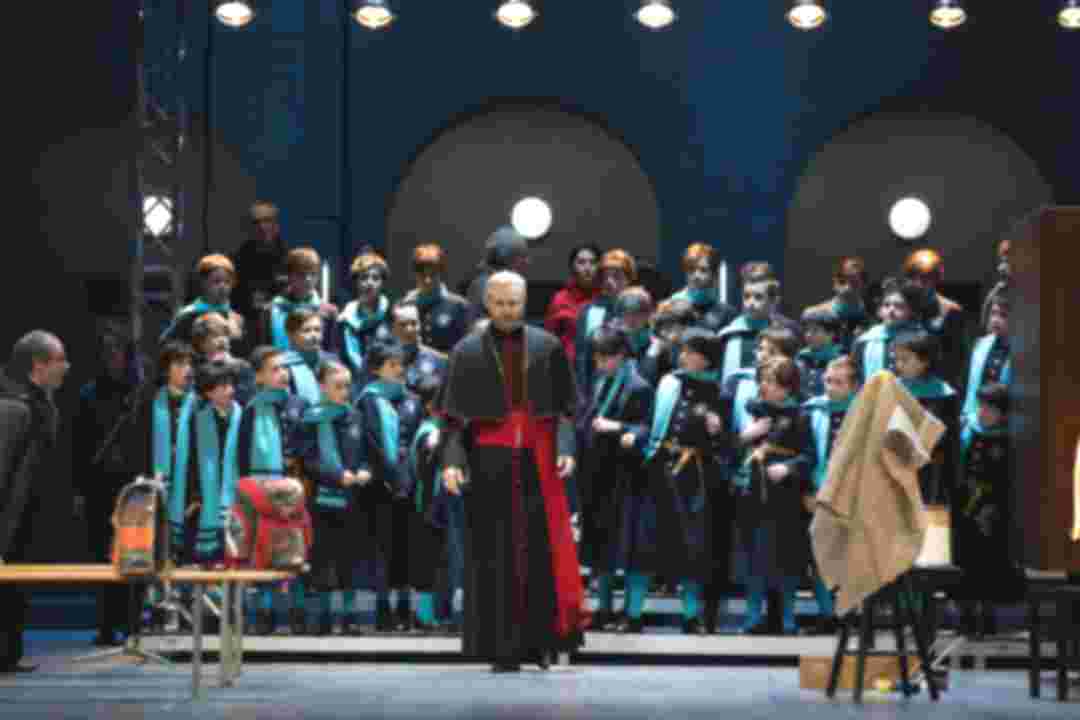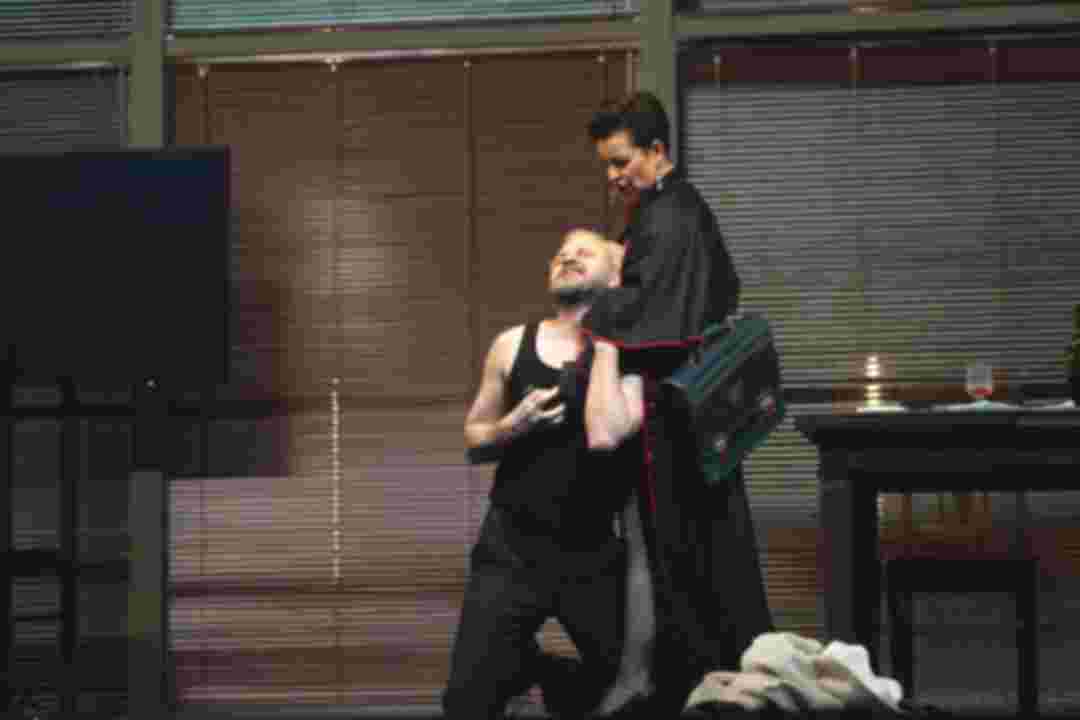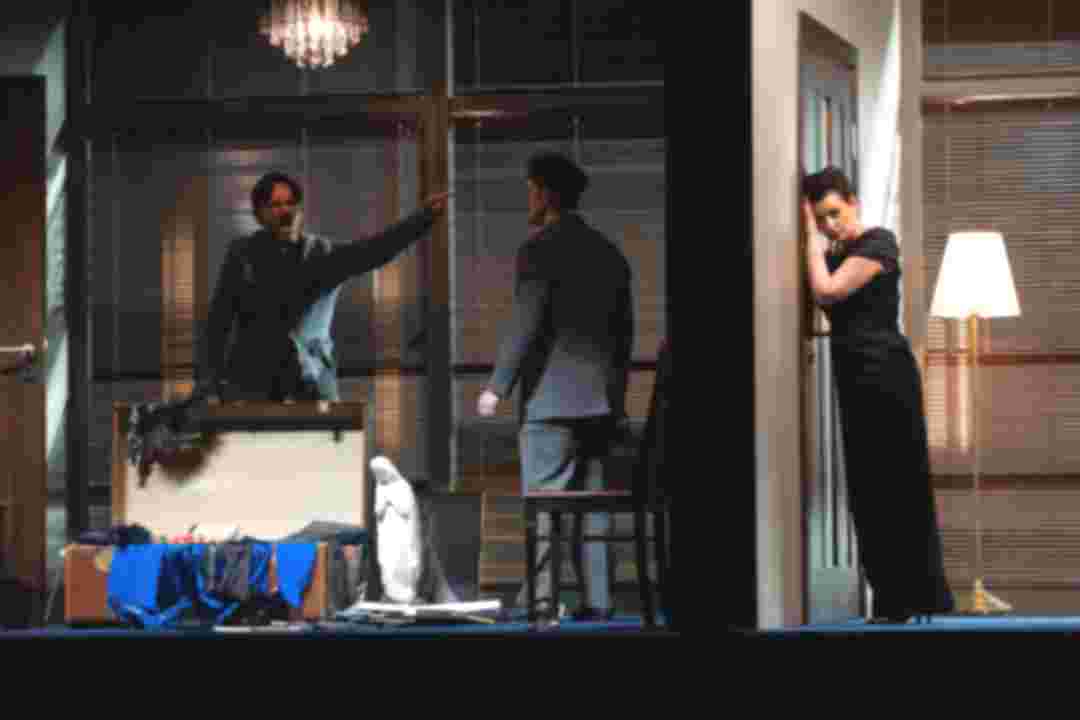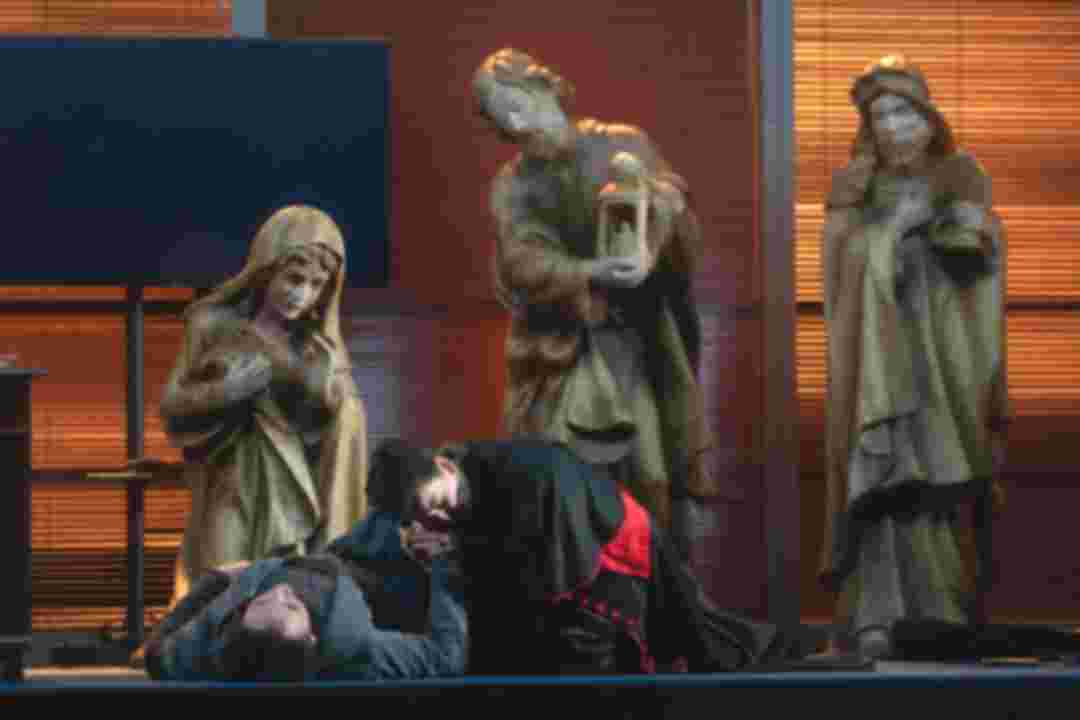 Overview
Torture and death, bells and canons provide the material for Puccini's fifth opera. He composed a naturalistic, shocking drama about the thrilling final 24 hours in Tosca's life – torn between her lover, the artist Cavaradossi, and the unscrupulous and power-hungry Scarpia. The acoustic contrasts in this operatic thriller are marked by the ringing of bells, a little boy singing, Tosca's desperate and heartfelt prayer and Cavaradossi's fervid lyricisms in Puccini's well-known sweetness.
Vasily Barkhatov takes Puccini's intention of staging a sex-and-crime story at face value. The Russian director, who has worked at opera houses including Oper Basel, Deutsche Oper Berlin, Theater an der Wien and Oper Frankfurt, sees the production less as a political history-drama and more as the story of two alpha-men fighting over a strong woman. In a world where art and power stage glamorous public encounters, the back-room cabals are more about personal desires. Set designer Zinovy Margolin has created a set on several spatial levels, which enables powerful images of this modern, psychological tangle of relationships, where all perpetrators are also victims.
Explore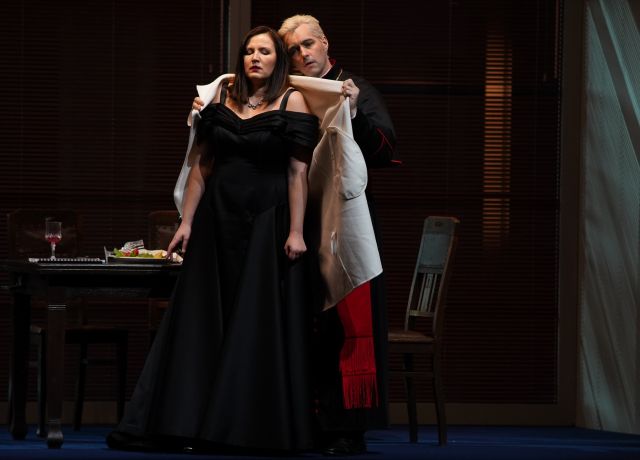 #Trailer
Tosca
Folter und Tod, Glocken und Kanonen sind der Stoff, aus dem Puccinis Oper gemacht ist: ein Drama über die letzten 24 Stunden im Leben der Operndiva Tosca.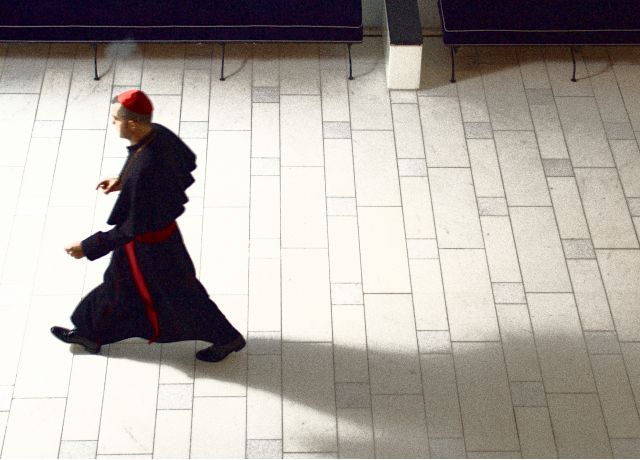 #Teaser
Tosca
Eine atemlose Handlung, ein Sex-and-Crime-Thriller vom melodischen Herzensbrecher Giacomo Puccini. Ab dem 19. Januar zurück im Opernhaus!
With the kind support of