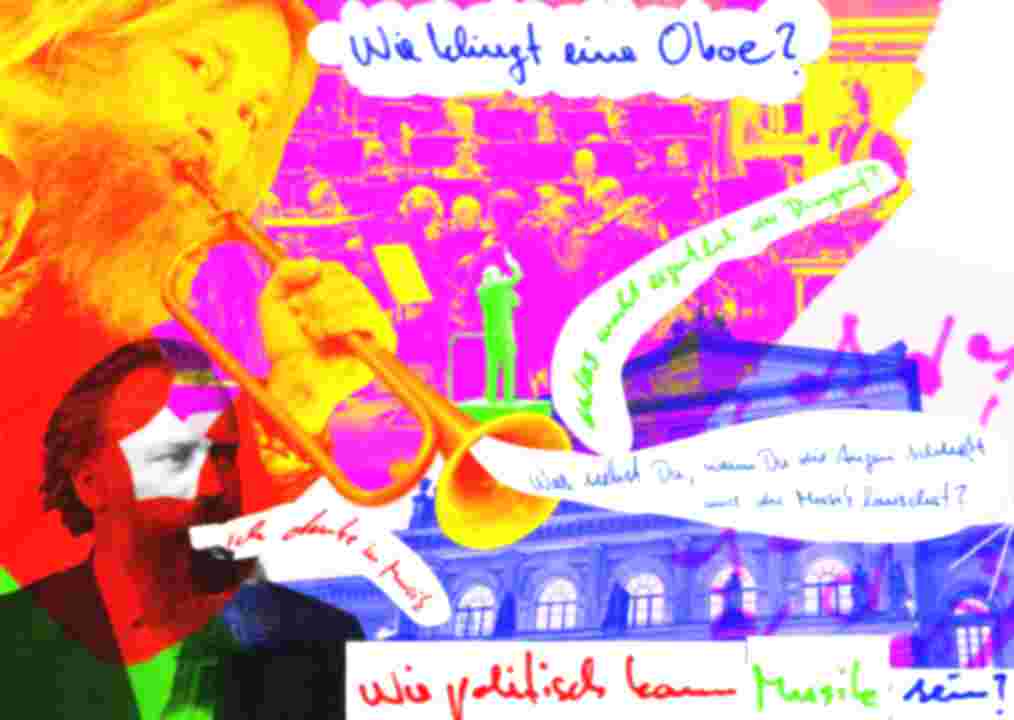 Overview
A new concert format for children and young people from school years 5 to 8: General Music Director Stephan Zilias will conduct and moderate two Youth Concerts! This one-hour programme for school groups will take place on weekdays at 11.00h. Together with his musicians, the Chief Conductor of the State Orchestra of Lower Saxony will give exciting insights into the world of orchestral music. One major orchestra work will be at the centre of each concert. Similar to the State Opera's premiere classes, we are looking for a school class who will learn about the music beforehand in a workshop at school and develop their own questions about the piece and the orchestra. These questions will then be integrated into the concert and answered by the conductor and the orchestra. All school classes from school years 5 to 8 can apply to become the concert class, irrespective of their school form or previous musical experience. The format includes a 90-minute school visit by someone involved in the concert (no later than two weeks before the concert), attendance at the performance at the Opera House as well as a meet-and-greet with musicians from the State Orchestra of Lower Saxony. The fee is 5 € per pupil. Please send your application with a convincing argument to:
xchange@staatstheater-hannover.de.
Programme of the First Youth Concert
The overwhelming
Poème de l'extase
by the Russian piano and orchestra magician Alexander Scriabin is a symphonic poem about passion and a thirst for life, rapture and bliss, "a magical world of wondrous characters and emotions". The composer requires more than 90 musicians for his exuberant score, including 8 horns and 5 trumpets, 2 harps and an organ! The notes are littered with expressive directions like "très parfumé" (strongly perfumed) or "presque en délire" (nearly in a frenzy). But what does this mean for the musicians? In the middle of this gigantic orchestra, can they even hear what they are playing anymore? How do you organise this many people at the same time? And what exactly is "ecstasy"?
Programme of the Second Youth Concert
Ludwig van Beethoven, the classical symphonic composer, was an ardent fan of Napoleon. He hoped that the Corsican general would liberate Europe from its monarchies and fight for democracy. Beethoven was inspired by Napoleon to write works including his Third Symphony: Its title was supposed to be "Buonaparte", with elements of French revolutionary music reflecting Beethoven's enthusiasm. But his dream ended when Napoleon crowned himself Emperor in December 1804. According to anecdote, Beethoven exclaimed "He is no different from an ordinary man! Now he will go on to abuse all human rights, too". Under its new title of
Sinfonia eroica
, the symphony now also talks about the limits of heroism and the composer's disappointed hopes. But how political can music be? What is the sound of revolution in Beethoven's music? Why did the composer write a funeral march as the slow movement? Taking excerpts from Beethoven's famous symphony, these or maybe even totally different questions may be answered on 5 December 2022.