Concert
Edvard Grieg (1843 – 1907)
Two Elegiac Melodies op. 34

Hans Abrahamsen (*1952)
Let me tell you (2013)
for Soprano and Orchestra

Carl Nielsen (1865 – 1931)
Symphony Nr 4 op. 29
The Inextinguishable
Opernhaus
1 Hour 40 Minutes, one Intermission
From Ages 12+
Description
Danish composer Hans Abrahamsen, born in 1952, is one of the most fascinating voices in contemporary music. The State Orchestra of Lower Saxony will introduce the audience to his music with a work of magical sound poetry and dramatic beauty: Let me tell you, seven orchestra lieder for soprano and orchestra, named number one among 21st century classical music by the London Guardian in 2019. This concert marks the return of soprano Nicole Chevalier to Hanover – a long-standing member of the State Opera's company and a stunning Traviata.

"Let me tell you how it was.
Let me tell you how it is.
Let me tell you how it will be."
(Hans Abrahamsen)

Let me tell you brings Ophelia from William Shakespeare's Hamlet onto the concert stage in a grand monodrama for one singer. Hans Abrahamsen has set Ophelia's poetically focussed memories to music, the experience of nature and self-reflexion of a young woman who finally – in a deviation from the drama – does not drown, but rather walks into the expanse of a snowstorm. In Shakespeare's version, Ophelia is the easily impressionable object of a male-dominated plot. She speaks no more than 481 words in this five-act drama about being and not-being, before finally losing her sanity. British author Paul Griffiths, however, employed a literary stratagem, constructing a novella of more than 100 pages from this reduced vocabulary and lending Ophelia a modern voice. She is given a past, a present and a future. "Let me tell you how it was … how it is … how it will be." Abrahamsen gives Ophelia's voice a musical setting with an extreme range of expression from crystalline heights to delicate depths before the transparent and bright, floating sounds of the large-scale orchestra.

"Music, unlike the other arts, is an expression of life, because it is either entirely dead – then it will not resound – or entirely alive." (Carl Nielsen)

Scandinavian music previous to Hans Abrahamsen is also characterised by very specific light atmospheres and sound worlds. With Two Elegiac Melodies by Edvard Grieg, the 7th Symphony Concert immerses itself in this musical landscape: Two lieder without words for string orchestra, "The Wounded Heart" and "The Last Spring". The second half of the concert is dedicated to Denmark's great, still underappreciated symphonic composer: Carl Nielsen. In the subtitle to his 4th Symphony, The Unextinguishable, Nielsen captures in one word what, in his eyes, only music can express: an elementary will to live. "Music is life, while the other arts only picture life or write about it." Created during the early years of the First World War, the work is a reflection of its times, full of percussive eruptions and elegiac yearning.
With the kind support of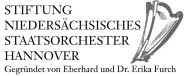 Recommendations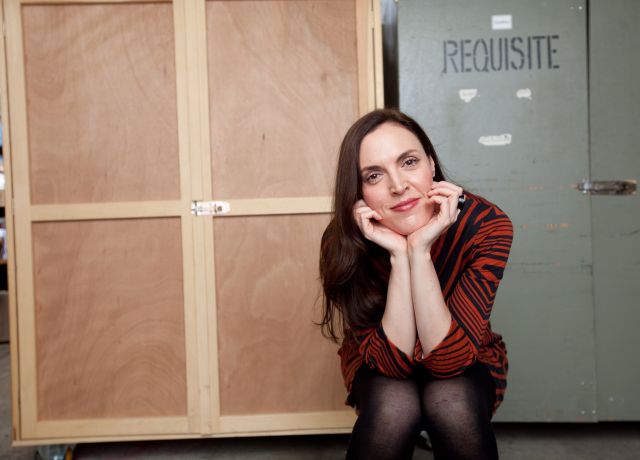 Es klingt einfach, ist es aber nicht!
Für das 7. Sinfoniekonzert kehrt Nicole Chevalier als Konzertsolistin nach Hannover zurück. Im Interview spricht sie über ihre Erinnerungen an Hannover sowie über die Besonderheiten und Herausforderungen des Konzerts.