Opera
Dialoge der Karmelitinnen
Francis Poulenc (1899–1963)
Opera in three Acts
Libretto by the Composer
Based on the Eponymous Drama by Georges Bernanos
and the Novella The Song at the Scaffold by Gertrud von le Fort
Revival
08. October 2022
Opernhaus
In French with German surtitles
2 hours 55 minutes, one intermission
For adults and young people from age 16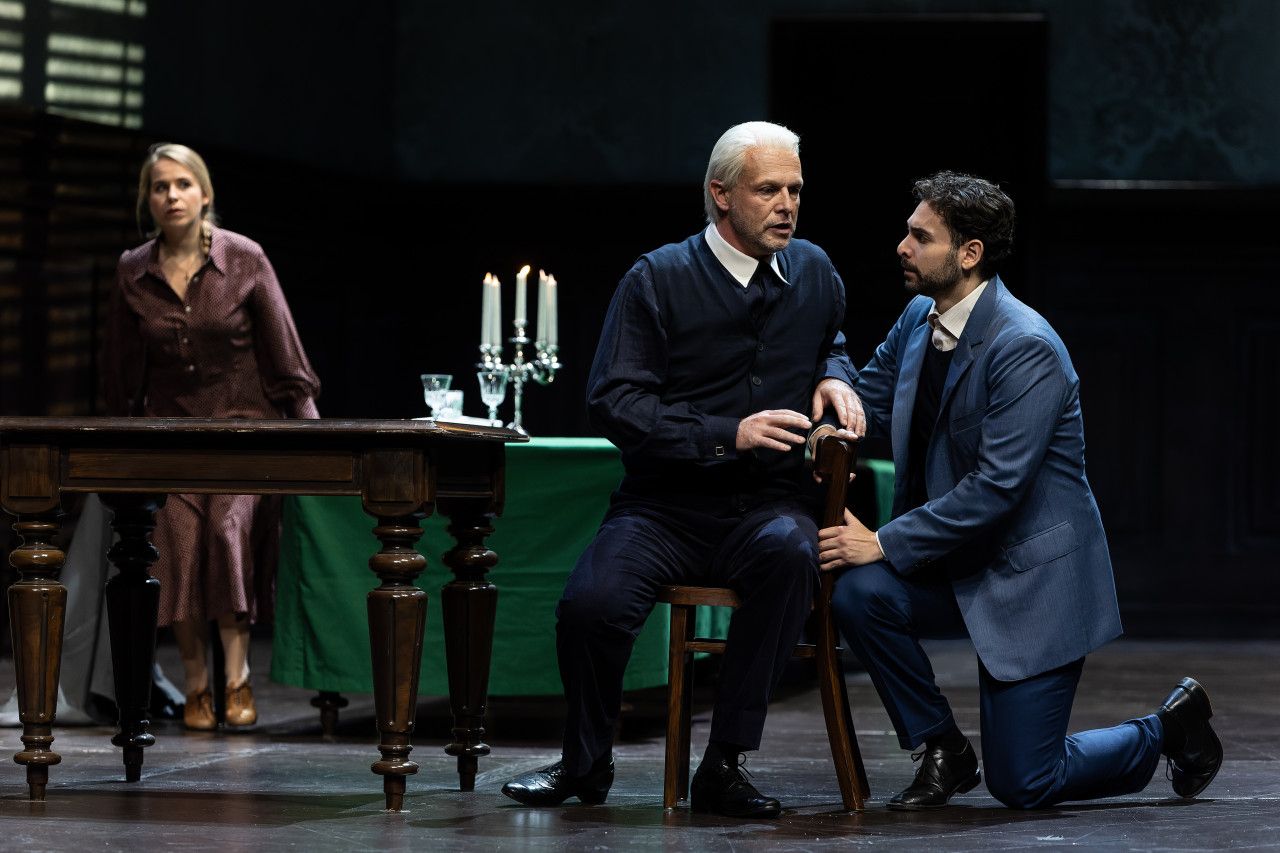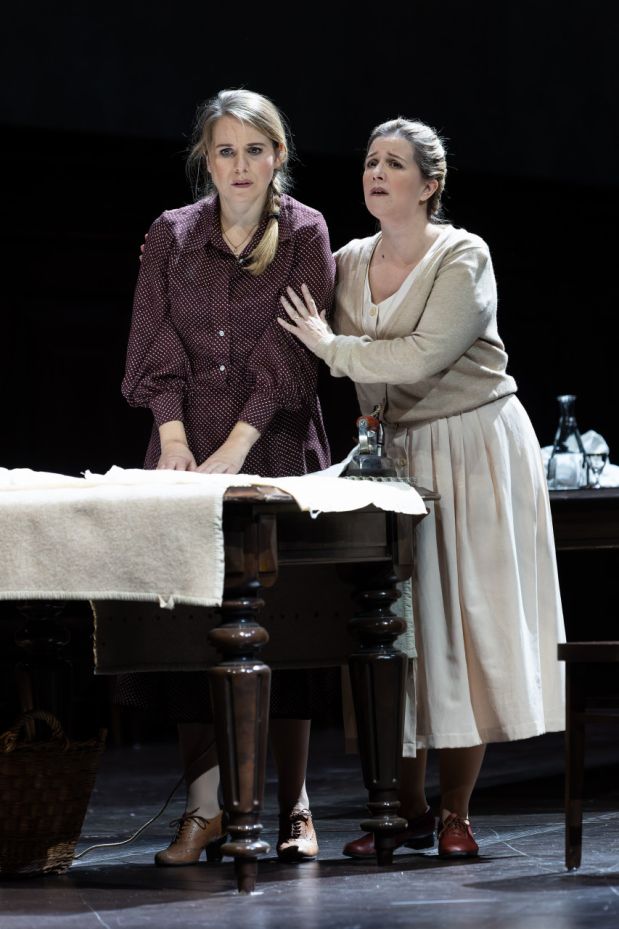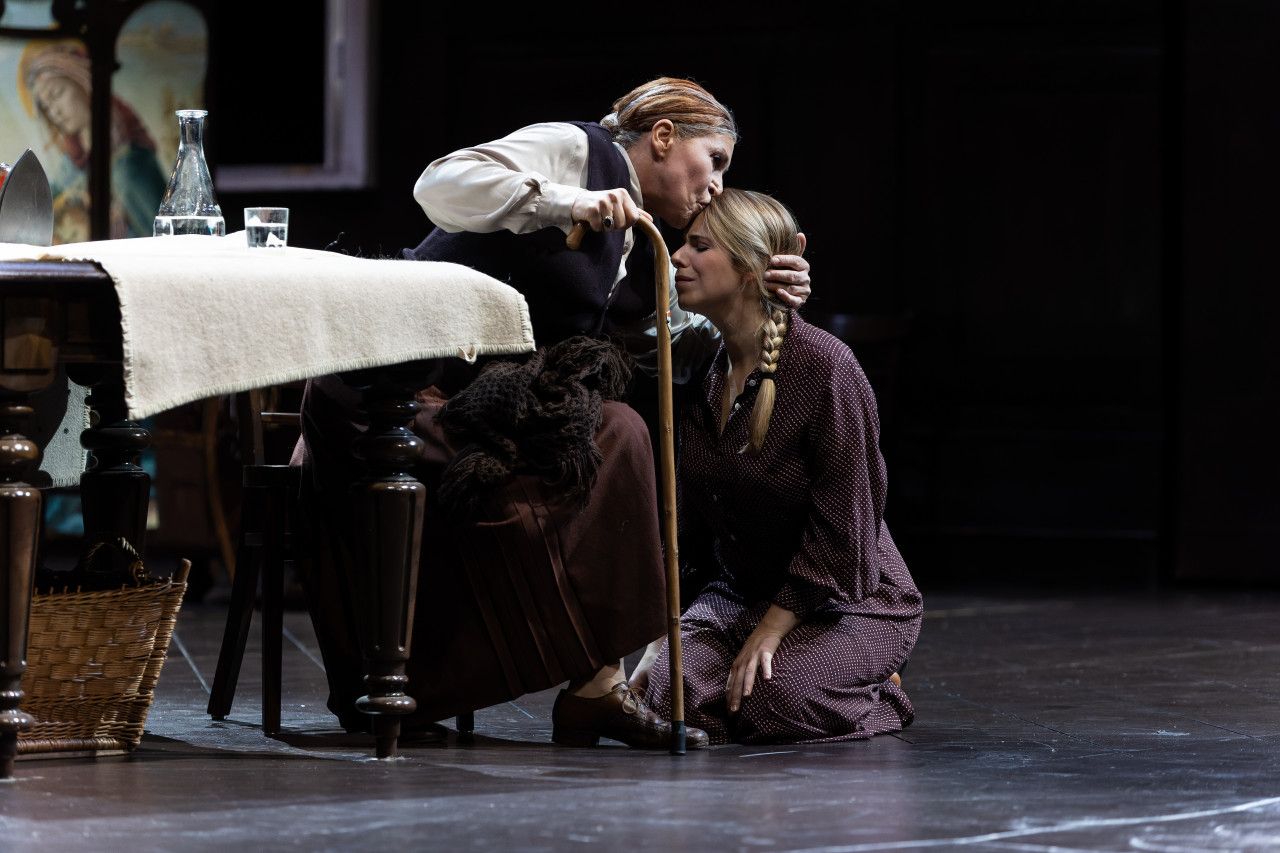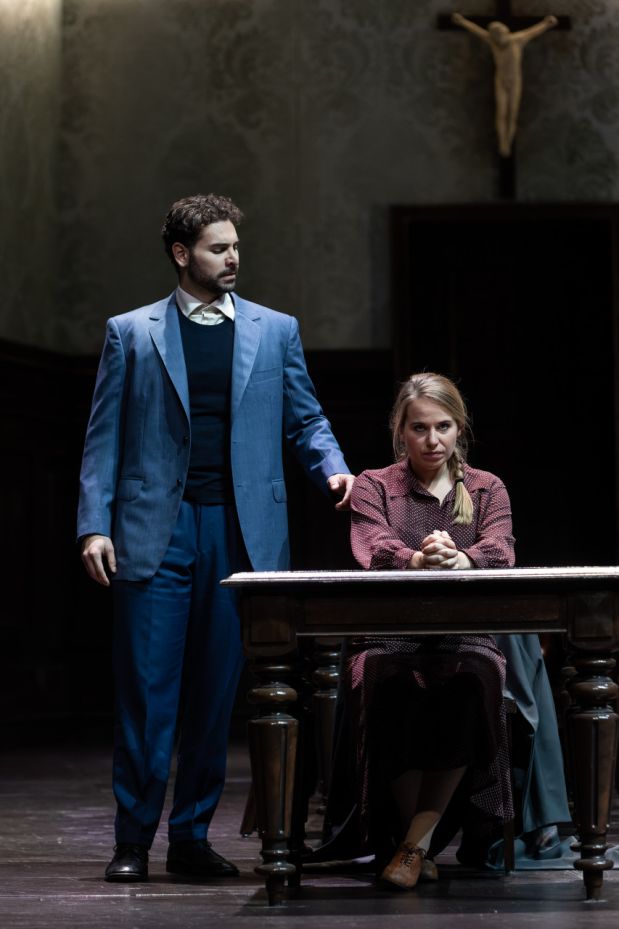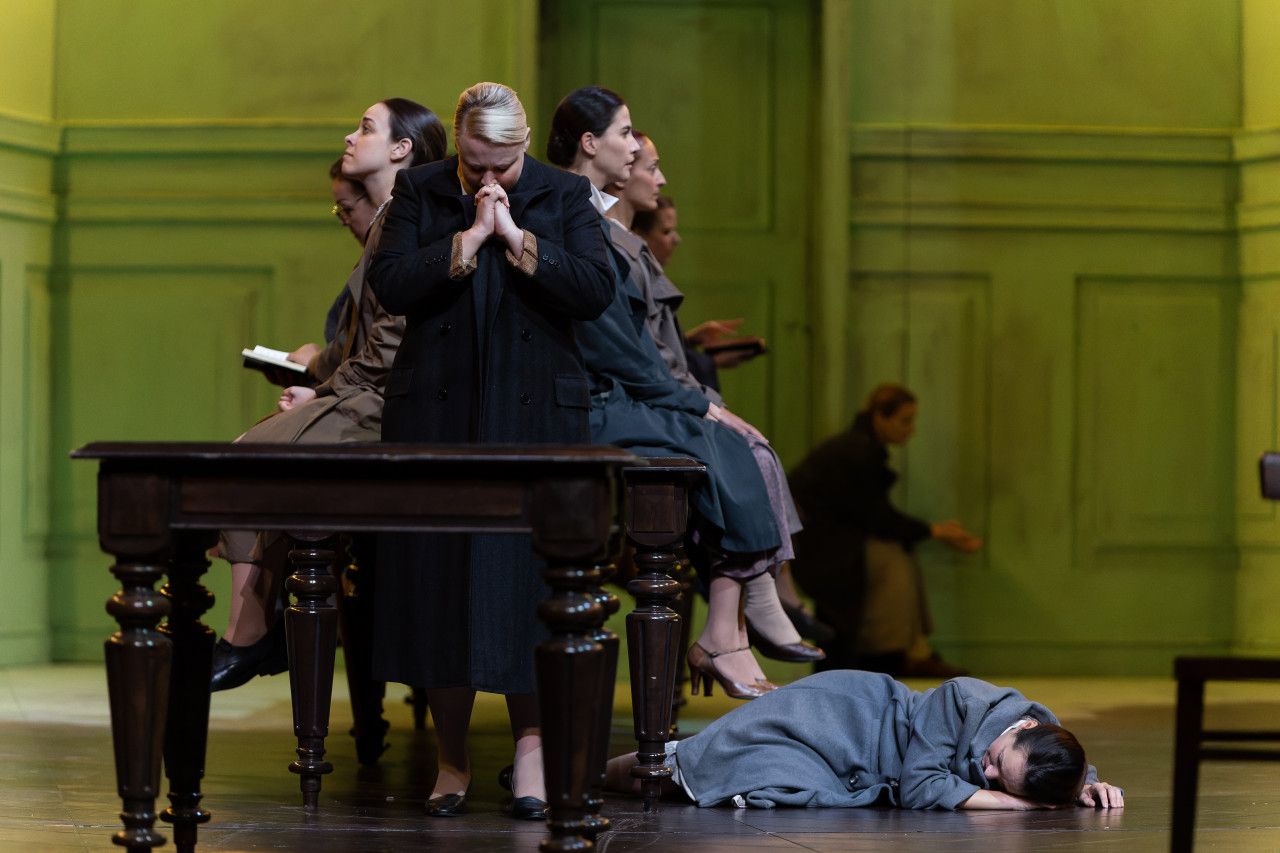 Description
Francis Poulenc based his opera on a true story that occurred during the final bloody months of the French Revolution. It unfolds the enthralling psychodrama of a young woman: Blanche de la Force hopes to overcome her severe fears of life behind the walls of a convent. But historic reality bursts into this sheltered place: The convent is dissolved by the revolutionary guards, the nuns are arrested, and Blanche escapes. But when her fellow sisters are sentenced to death, she voluntarily joins them on the scaffold.

Dialogues des Carmélites is one of only a very few operas sung predominantly by women – two male lead roles are opposed by a subtly differentiated female ensemble of six soloists and eleven singers from the opera choir. Dietrich Hilsdorf's 2018 production reads between the lines of this martyrs' drama and turns Poulenc's opera into something much more than the adoration of beatified nuns by means of musical theatre. Several time levels are present at once: the French Revolution for its external impacts on the events, the times of emerging fascism in the early 1930s and the look of the 1950s, which corresponds with the music's creation.

"Incredibly moving", was Uwe Friedrich's verdict on Deutschlandfunk about the production whose creative team "thankfully considers the audience to be intelligent enough to think for themselves". Neue Presse witnessed "an overwhelming opera-experience" as the nuns sang Salve Regina in the face of their death, with the singing becoming progressively thinner as the sound of the falling guillotine resounded 16 times – a real theatre-coup!

Recommendations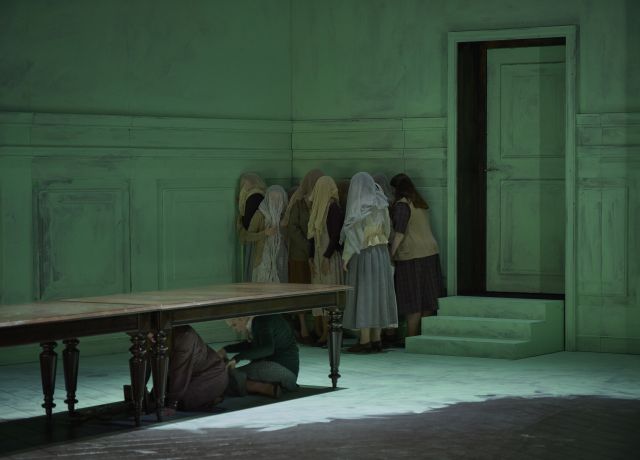 #Trailer
Dialoge der Karmelitinnen
Mit filmreifen Orchesterklängen brachte Francis Poulenc die wahre Geschichte von 18 Nonnen aus der Zeit der Französischen Revolution auf die Bühne. Ab dem 8. Oktober ist das packende Psychodrama wieder im Opernhaus zu erleben.