Operetta
Operetta by Emmerich Kálmán (1882 – 1953)
Libretto by Julius Brammer and Alfred Grünwald
Premiere
25. November 2022
In German with German surtitles
2 hours 50 minutes, one intermission
For adults and young people from age 12
Die Zirkusprinzessin
© Sandra Then
Die Zirkusprinzessin
© Sandra Then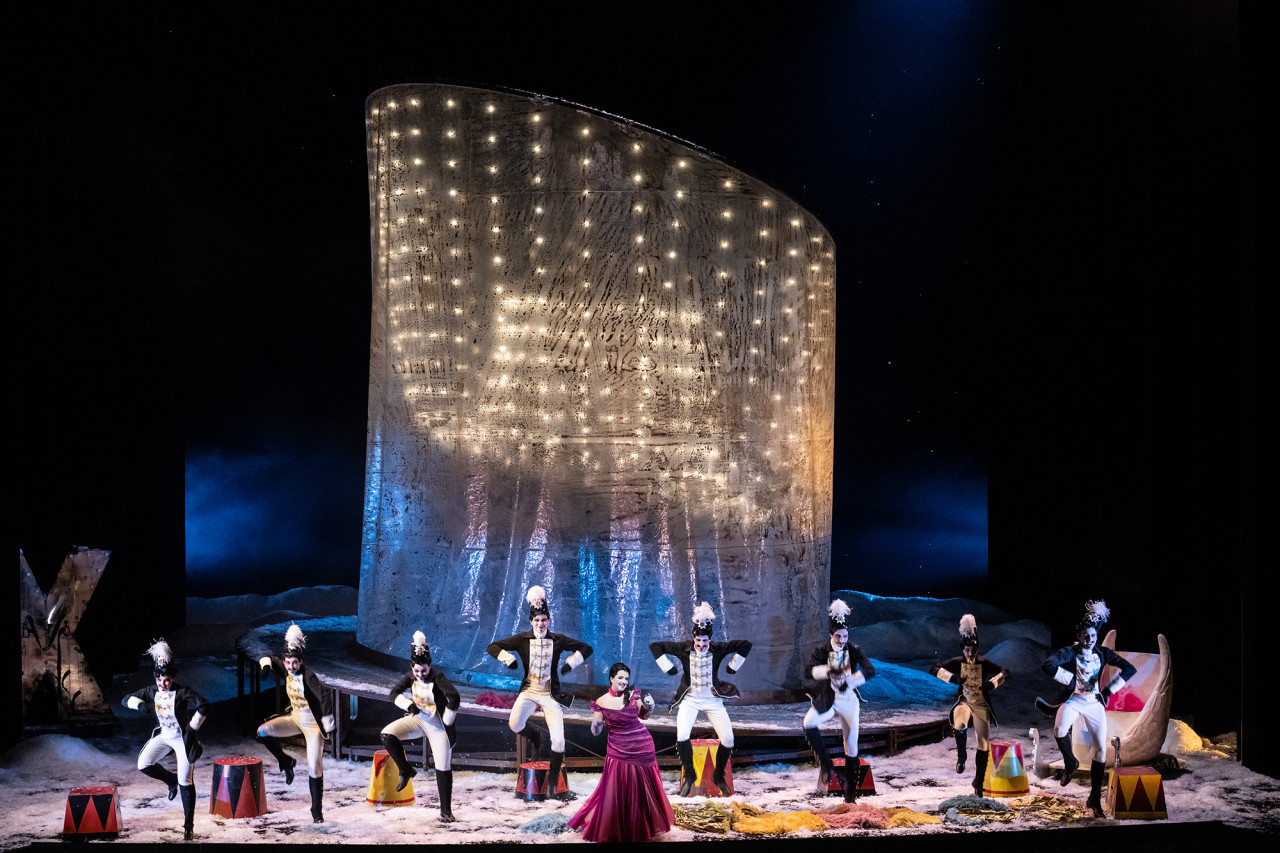 Die Zirkusprinzessin
© Sandra Then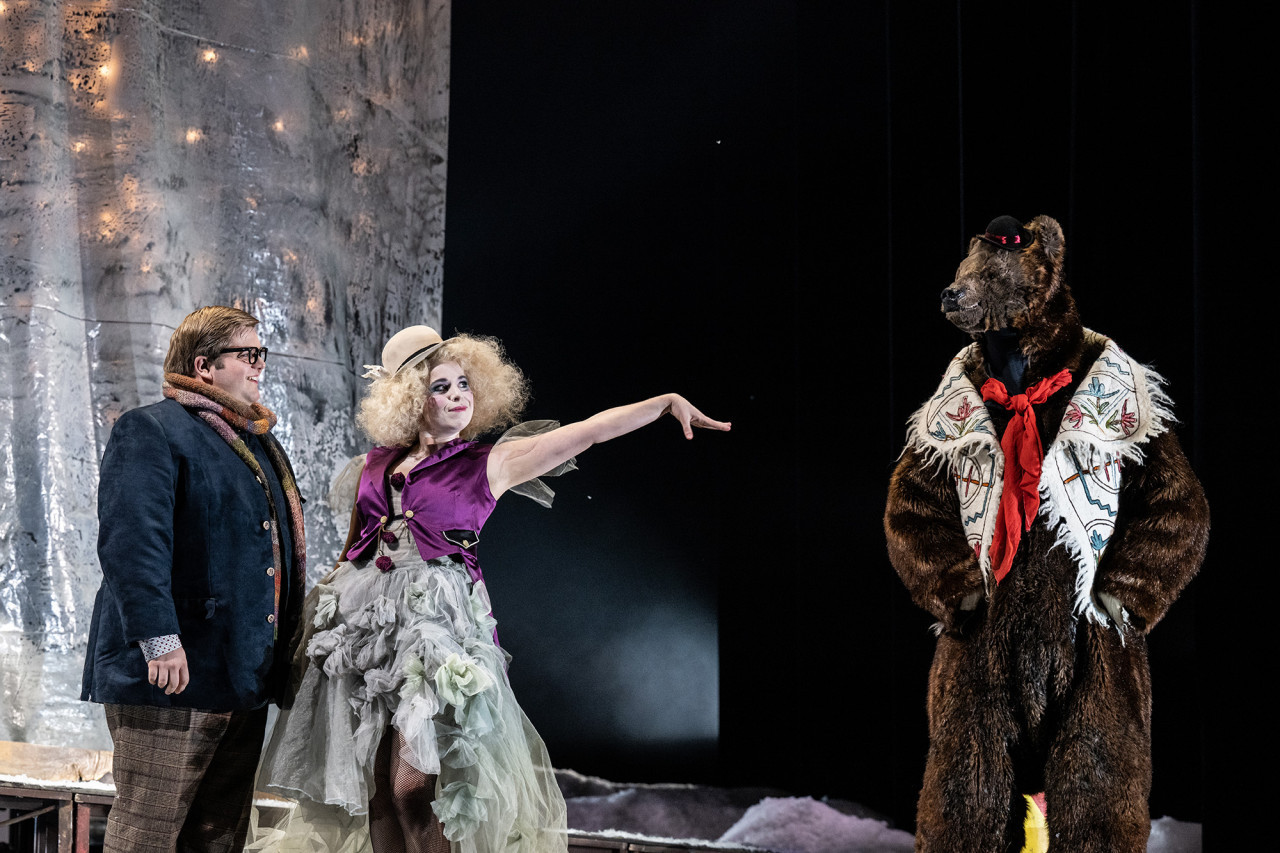 Die Zirkusprinzessin
© Sandra Then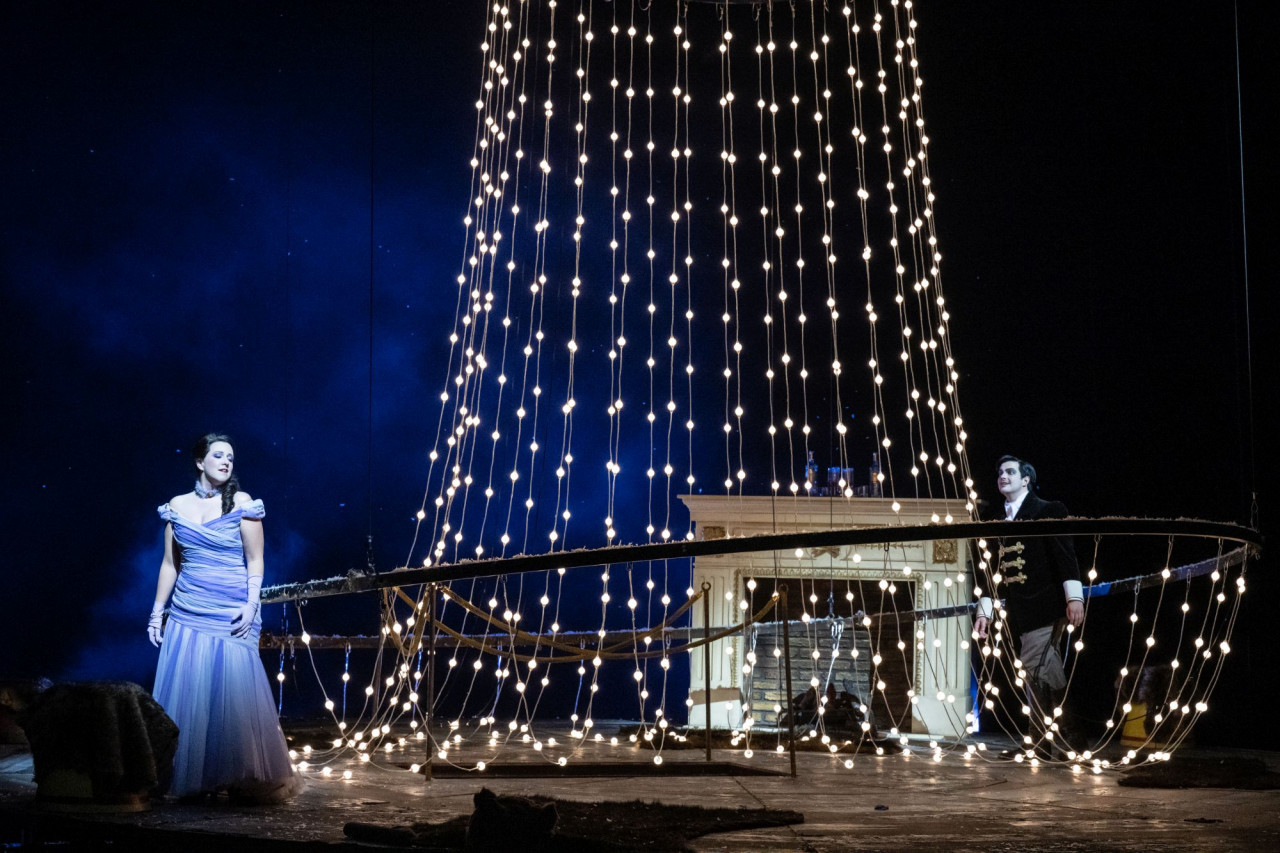 Die Zirkusprinzessin
© Sandra Then
Die Zirkusprinzessin
© Sandra Then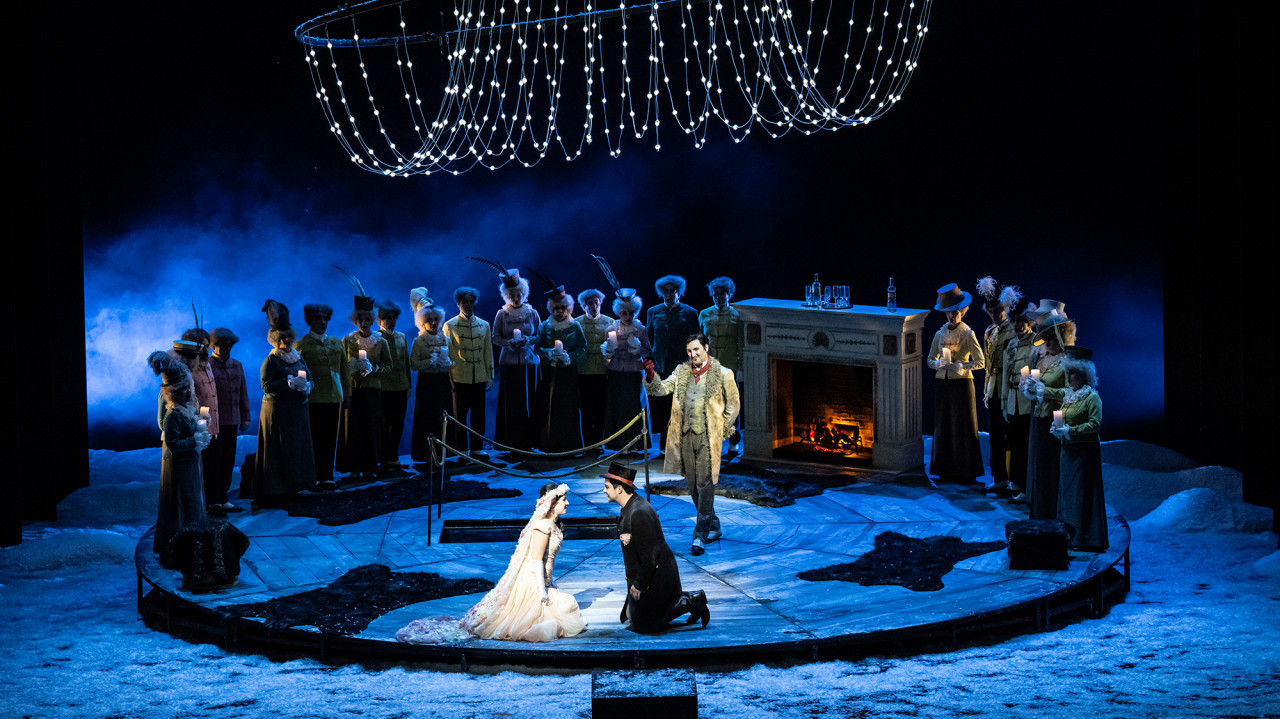 Die Zirkusprinzessin
© Sandra Then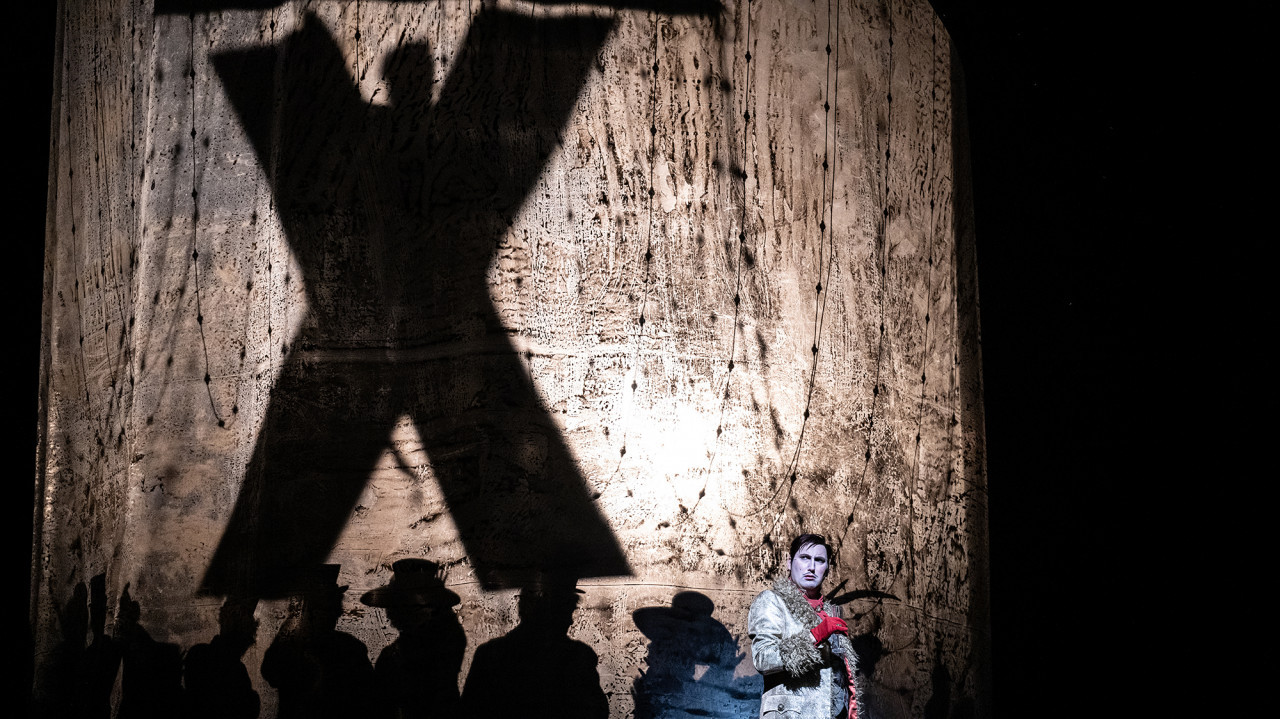 Die Zirkusprinzessin
© Sandra Then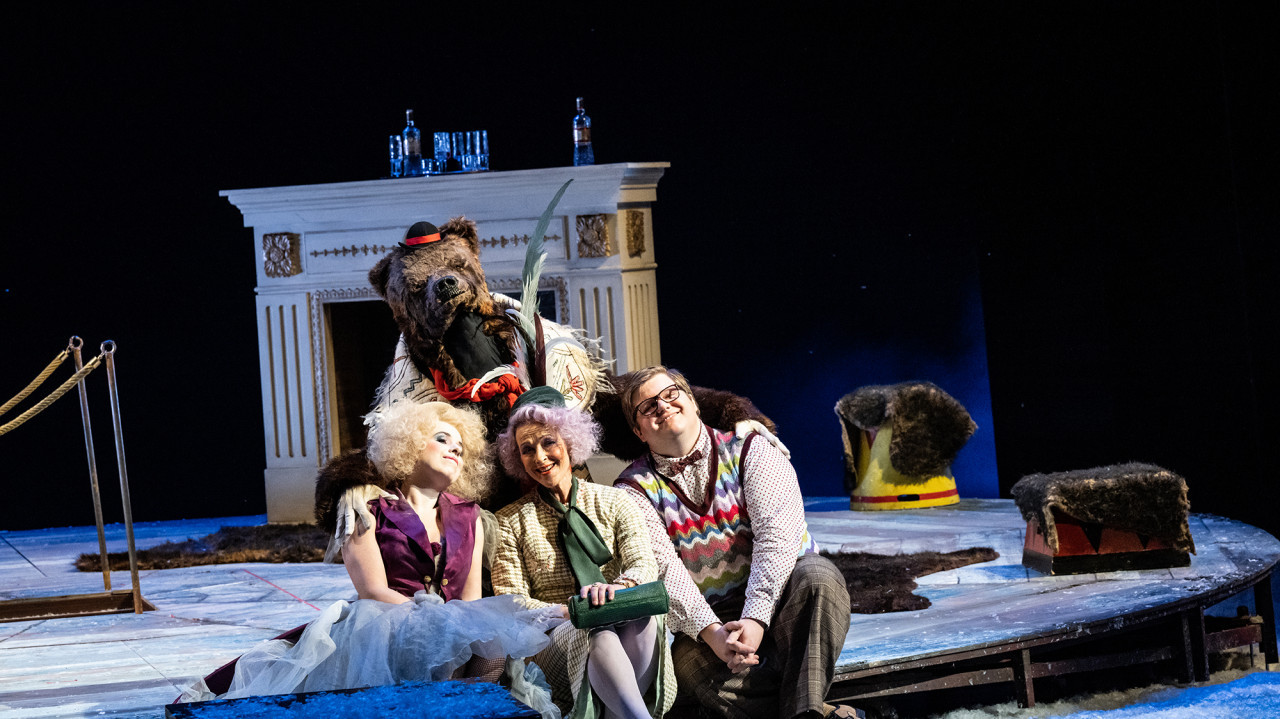 Die Zirkusprinzessin
© Sandra Then
Die Zirkusprinzessin
© Sandra Then
Description
An operetta between dream and nightmare, winter's night and chandelier, circus ring and parquet – Die Zirkusprinzessin is a poetically melancholy fairy-tale for grown-ups. A mysterious circus artist without a name who risks his life every evening with breakneck acrobatics in the somnambulist world of the circus and an aristocratic widow whose life is ruled by status and money in a patriarchal order: When representatives of the Russian upper class meet a company of performers living on the fringes of society, a story unfolds about political cabals, secret yearnings and social privilege that renders them blind to true encounters – and to love. Can there be a future beyond all social differences for Mister X and Princess Fedora?

In Mister X, a man who appears to have no identity, Die Zirkusprinzessin presents a social outlaw who has been reduced to a plaything of society's power plays. His fate confronts us with one question in particular: Can we ever break free of the roles that we have been allotted? With this operetta, Emmerich Kalmán creates a successful balance between the soundscapes of Vienna and Russia, Hungarian ambience and fashionable dance from the jazz-crazy 1920s.

Apart from hits like "Wenn du mich sitzen lässt, fahr ich sofort nach Budapest (If you ditch me, I'll go to Budapest straight away)" and "Liese, komm mit mir auf die Wiese (Liese, come to the meadow with me)", "Zwei Märchenaugen (Two fairy-tale eyes)" is one of the most beautiful arias of the operetta canon. Die Zirkusprinzessin is a vivacious comedy that alternates hilariously mistaken identities, erotic games and parodying hyperbole with a subtly socio-critical narrative that quietly expresses a longing for utopia.
Recommendations
#Trailer
Die Zirkusprinzessin
Eine Operette zwischen Traum und Albtraum, Winternacht und Kronleuchter, Manege und Parkett: Die Zirkusprinzessin ist ein poetisch-melancholisches Märchen für Erwachsene.