Thilo Reuther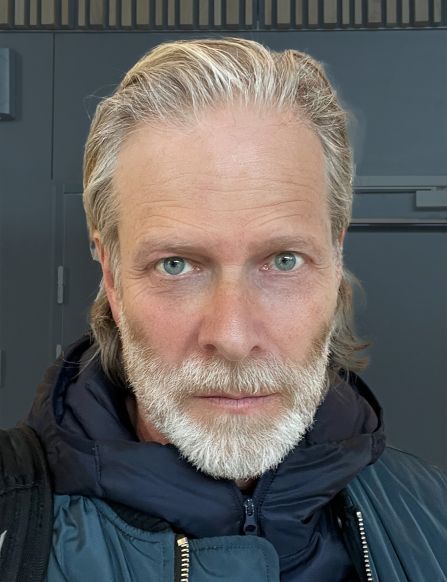 Thilo Reuther ist seit 1994 Bühnenbildner, Kostümbildner und Lichtdesigner für Oper, Schauspiel und Tanz. Er studierte Bühnenbild bei Achim Freyer an der Hochschule der Künste Berlin und machte seinen Abschluss als dessen Meisterschüler.
In seiner langjährigen Arbeit mit verschiedensten Regisseur:innen und Choreograf:innen verbindet ihn eine regelmäßige Zusammenarbeit mit den Regisseur:innenen Sebastian Baumgarten, Karin Henkel, Hasko Weber, Hermann Schmidt-Rahmer und Michael Talke.

Im Musiktheater erarbeitete er in den letzten Jahren u. A. mit Sebastian Baumgarten die Bühne für Der fliegende Holländer (Theater Bremen), Carmen (Komische Oper Berlin) und Turandot (Opernhaus Zürich), für Sasha Waltz Bühne und Licht für Passion (Théâtre de Champs-Élysées, Paris) sowie Lichtdesign für Le Sacre du Printemps (Mariinsksy Theater St. Petersburg/La Monnaie Brüssel/ Théâtre de Champs-Élysées, Paris/Staatsoper Berlin) und für Eva-Maria Höckmayr Bühne und Kostüme für The Turn of the Screw an der Oper Nancy.
Für Michael Talke erarbeitete er bereits die Bühne für Le Nozze di Figaro am Deutschen Nationaltheater Weimar sowie für Alcina am Theater Bremen. Nun arbeiten sie bei I Capuleti e I Montecchi erstmals gemeinsam an der Staatsoper Hannover.

Lehraufträge führten Thilo Reuther an die Kunsthochschule Weißensee Berlin und die Hochschule für Schauspielkunst "Ernst Busch" Berlin.
2008 und 2013 wurde er in der Sparte Bühnenbild für den Deutschen Theaterpreis DER FAUST nominiert. 2013 wurde er mit der Produktion Die heilige Johanna der Schlachthöfe (Schauspielhaus Zürich) in der Regie von Sebastian Baumgarten zum Theatertreffen nach Berlin eingeladen.