Young / Schauspiel
based on a novel by Jürgen Runau
Premiere
09. February 2023
für Kinder und Jugendliche ab 10 Jahren
Als die Bäume streikten
© Katrin Ribbe
Als die Bäume streikten
© Katrin Ribbe
Als die Bäume streikten
© Katrin Ribbe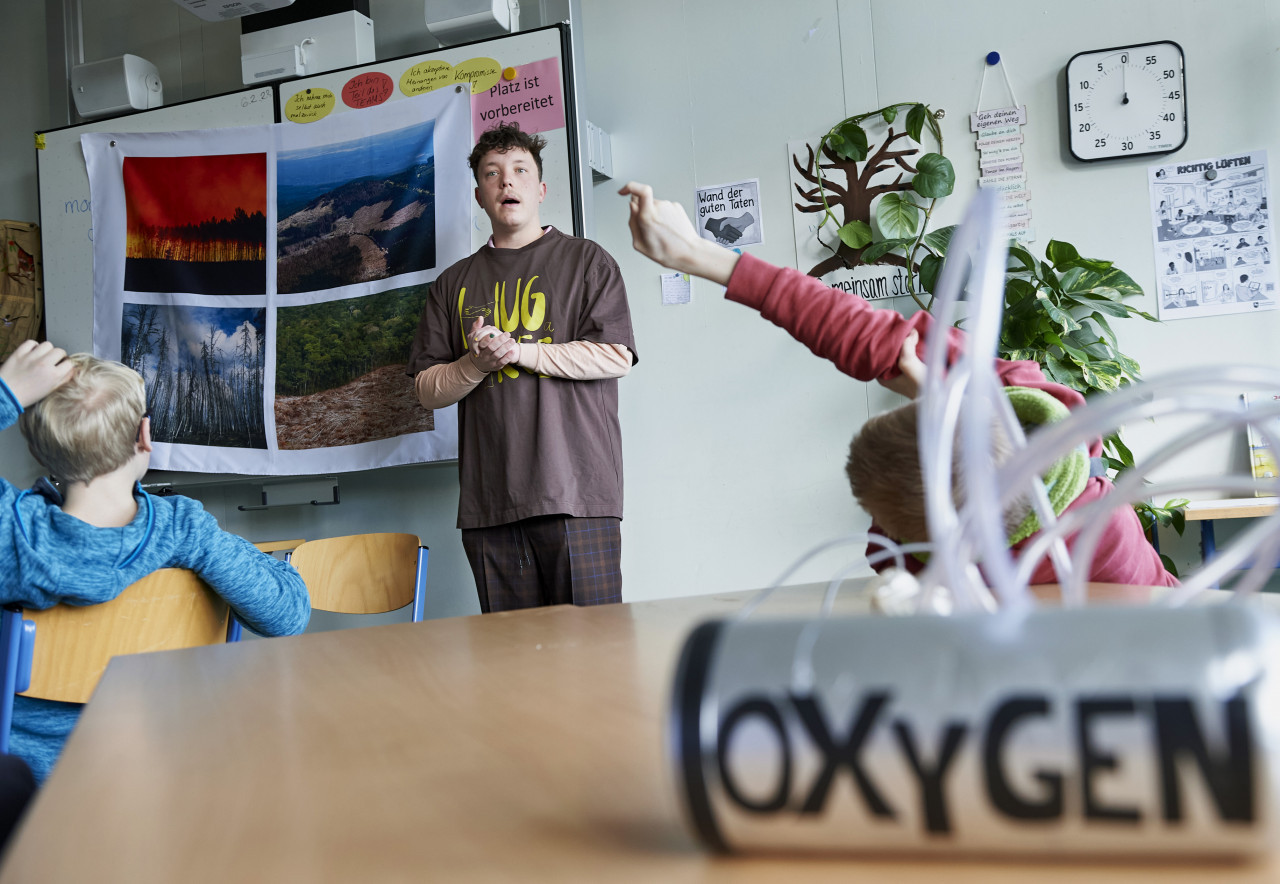 Als die Bäume streikten
© Katrin Ribbe
Als die Bäume streikten
© Katrin Ribbe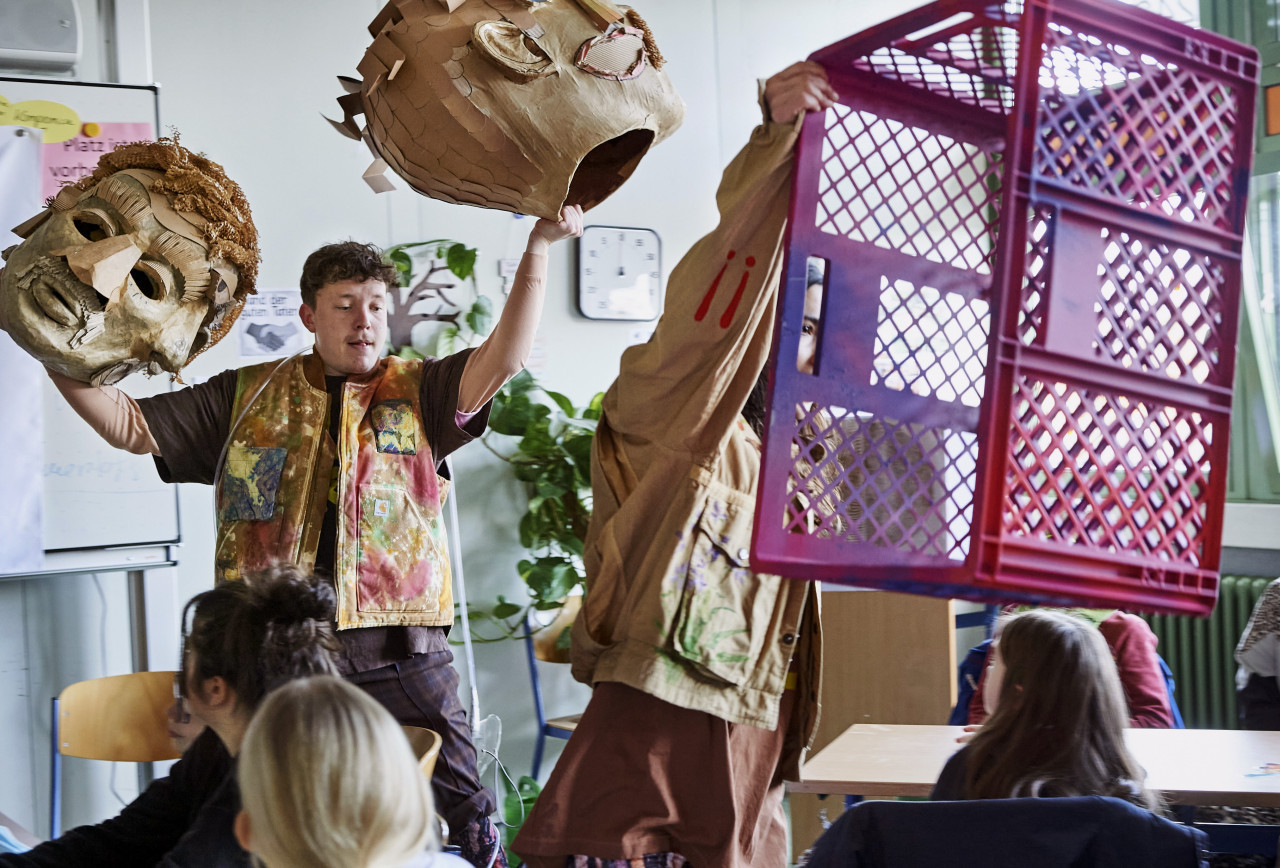 Als die Bäume streikten
© Katrin Ribbe
Als die Bäume streikten
© Katrin Ribbe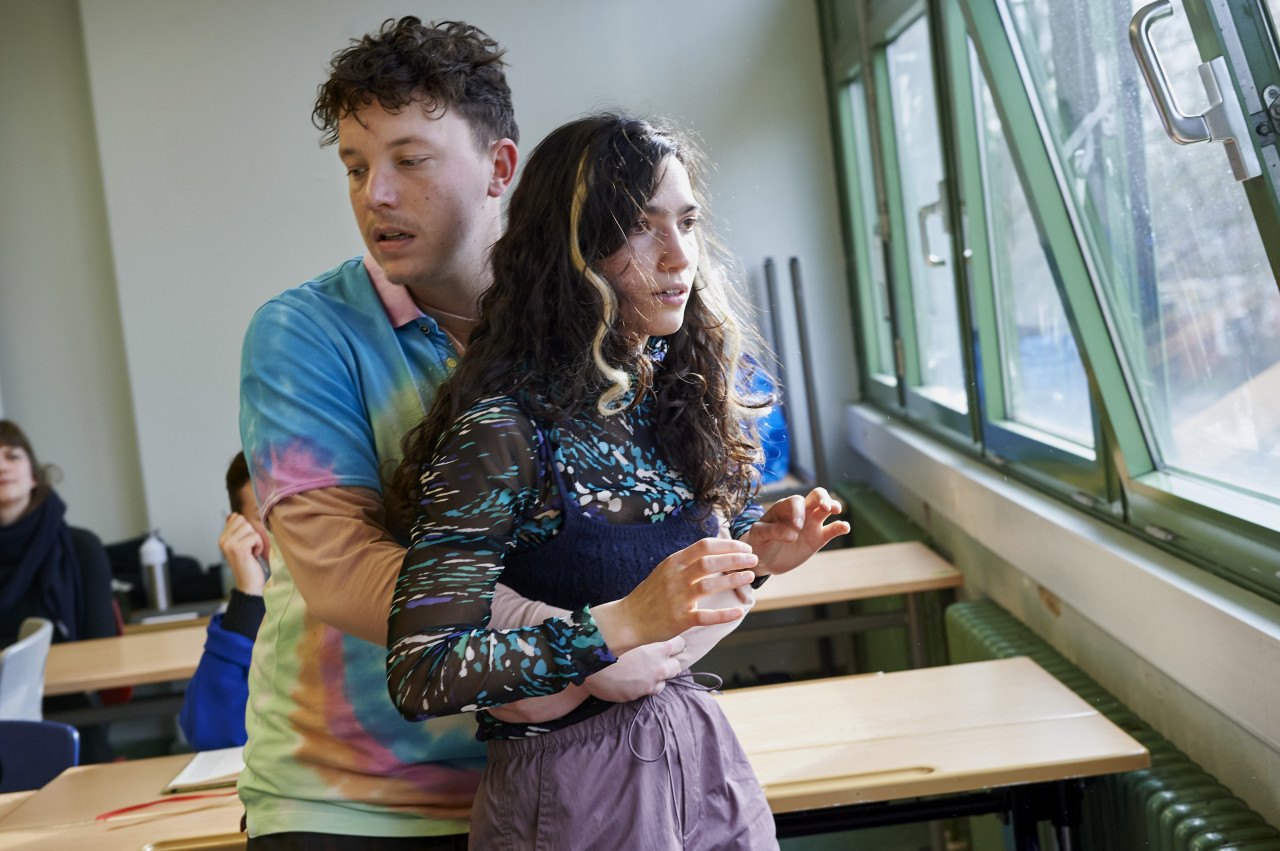 Als die Bäume streikten
© Katrin Ribbe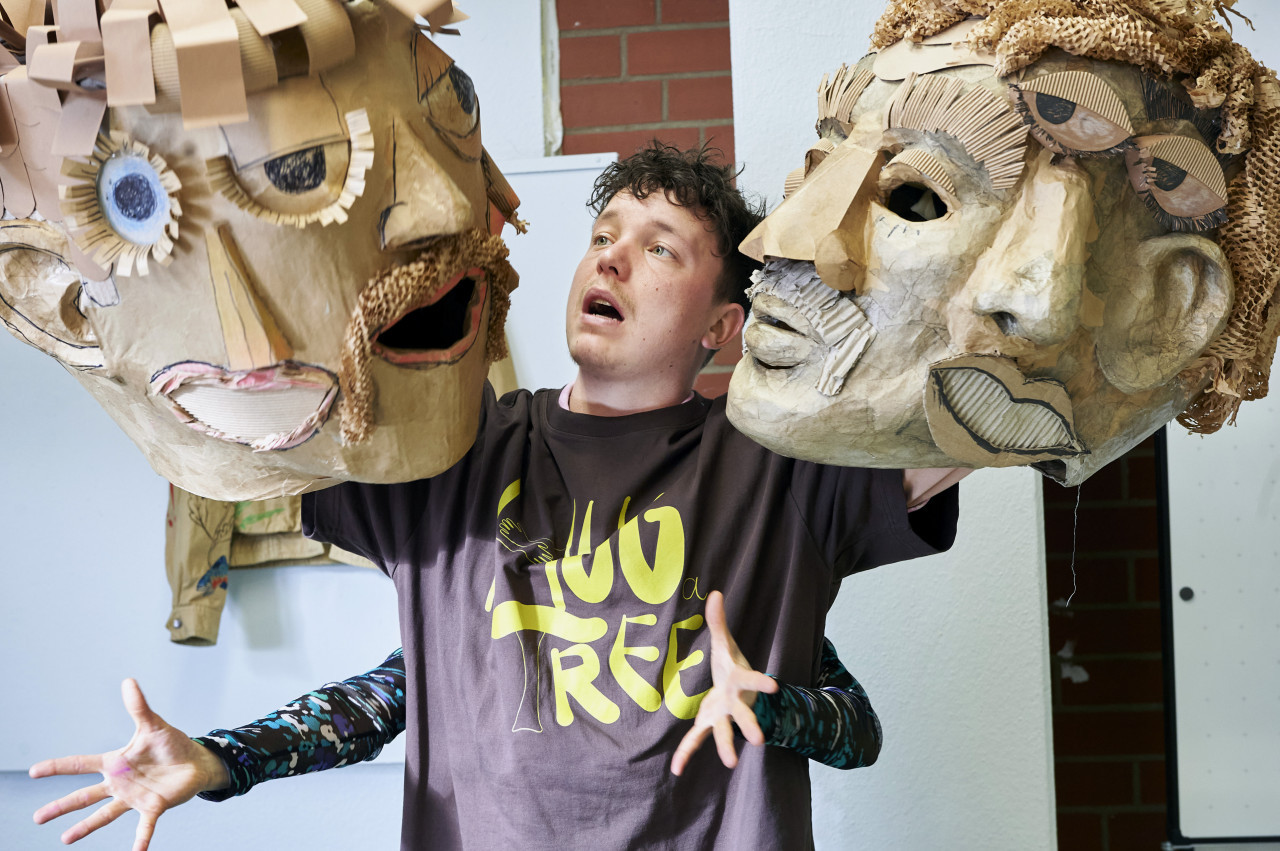 Als die Bäume streikten
© Katrin Ribbe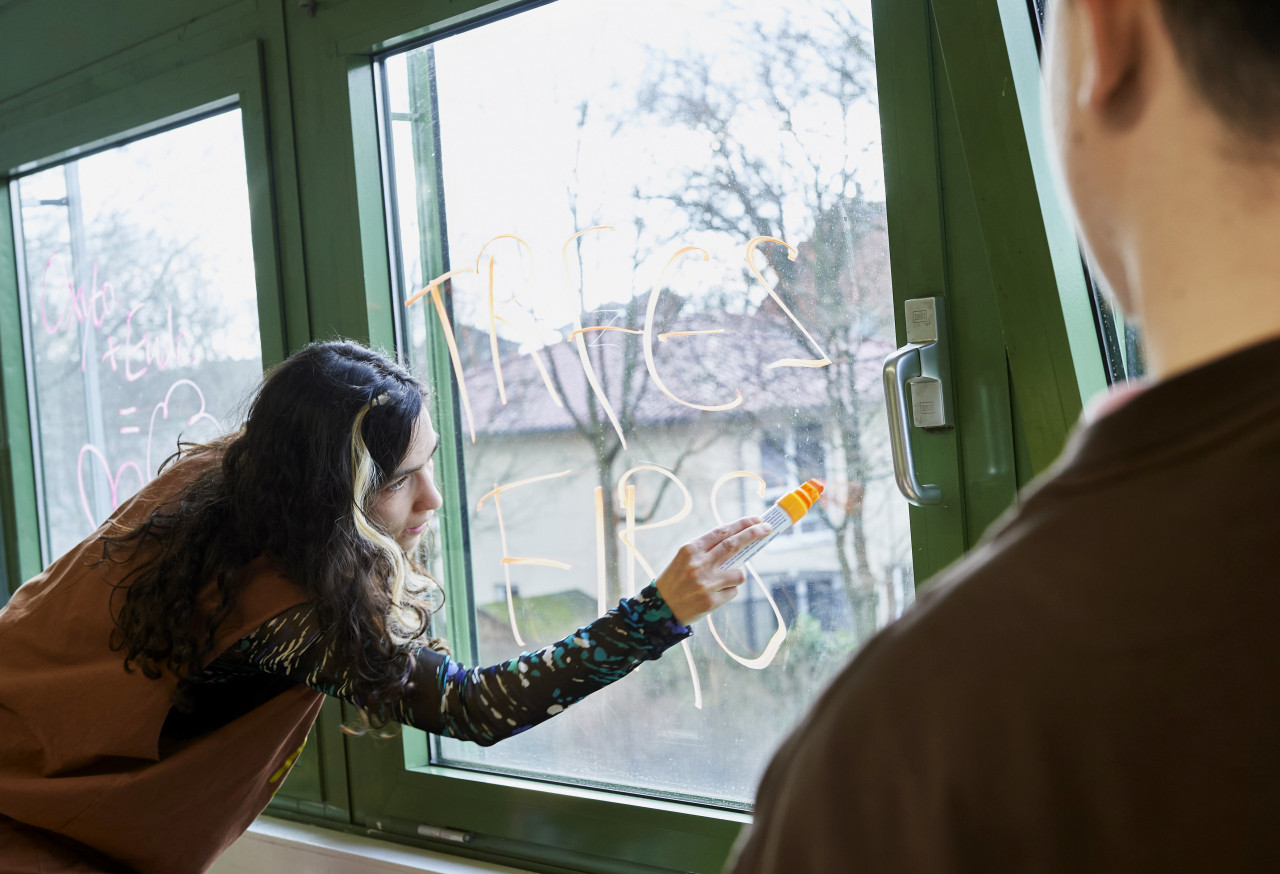 Als die Bäume streikten
© Katrin Ribbe
Als die Bäume streikten
© Katrin Ribbe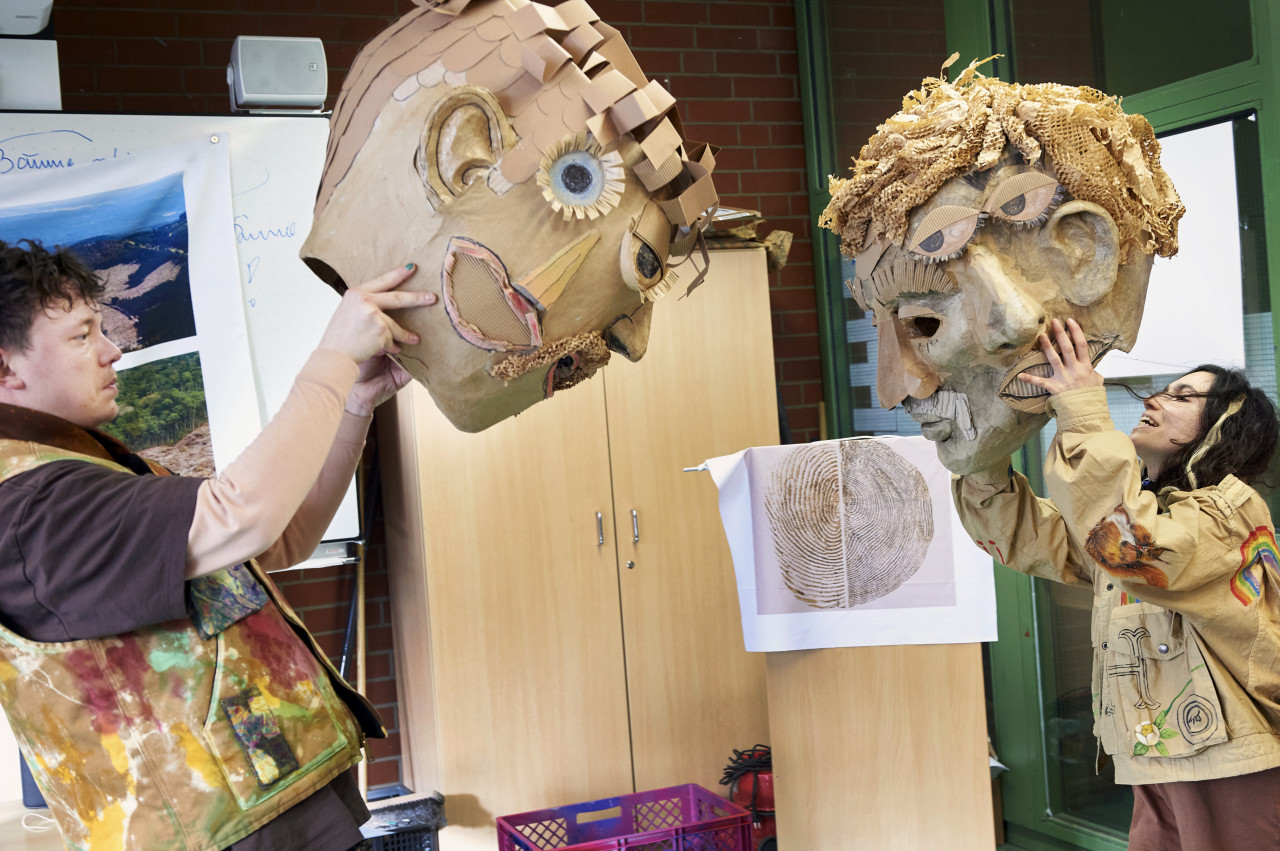 Als die Bäume streikten
© Katrin Ribbe
Interview mit Regisseurin Ruth Langenberg sowie den Schauspieler:innen Niklas Marian Müller und Mona Zarreh Hoshyari Khah
© Schomburg / Matern
Description
There is a mysterious cluster of disease: More and more people are taken to hospital with acute shortness of breath. And soon, the answer is found: The air is becoming thinner! And who is to blame? The trees. They have stopped photosynthesis and no longer produce any oxygen. Why? No one knows. There is only one absurd theory: The trees are on strike.
It's a catastrophe, says a group of young activists, and they call people to join the campaign "Embrace the trees!" Perhaps a little love will persuade the trees to end their strike? – It's a windfall, say the powerful decision makers of the private and political sectors. Because the measures that now need to be taken cause an economic boom, growth and full employment. So it's too bad (or is it: thank God?) that the trees actually respond to the embraces and resume oxygen production. But will the powerful leave well alone after they made such splendid profits from the trees' strike? And will the young activists contend themselves with embracing the trees?
In his novel about the climate catastrophe, the 85-year-old author sides with the generation of his grandchildren and great-grandchildren and their future. The young director Ruth Langenberg, who staged Oskar und die Dame in Rosa in Hanover in 2021/22, will direct this funny, dark-humoured and, at the same time, hopeful parable about society's treatment of nature.
With the kind support of