Concert
Wolfgang Amadeus Mozart (1756 – 1791)
Symphony Nr 33 in B flat major KV 319

Joseph Haydn (1732 – 1809)
Cello Concerto Nr 1 in C major, H. 7b/1

Maurice Ravel (1875 – 1937)
Valses nobles et sentimentales for Orchestra

Richard Strauss (1864 – 1949)
Der Rosenkavalier op. 59
Suite for Orchestra
Opernhaus
1 Hour 50 Minutes, one Intermission
From Ages 12+
Description
Music and sentiment share a close connection. Music raises emotions, brings tears to our eyes or awakens old memories. Musicians bring their emotions into their singing or playing without ever allowing themselves to lose their heads or becoming sentimental in their turn. And so, the title of the Symphony Concert that concludes our season is named after Sentiment, this strong, glimmering and at times suspicious force of music.

The first half of the concert is filled to the brim with the lucid beauty, playful lightness and cantabile delights of Viennese Classicism, featuring the 33rd Symphony, an "exceptional work among Mozart's early symphonies" (Ludwig Finscher), and the highly virtuoso 1st Cello Concerto by Joseph Haydn. Maurice Ravel's Valses nobles et sentimentales – a cycle of eight waltzes are "noble" or "emotional", transporting the light, entertaining dance form from the metropolis on the Danube into surprising worlds of expression. Richard Strauss' "Comedy for Music", written on the eve of the First World War, luxuriates in memories of the past. This musical time-machine catapults the audience into 1740s Vienna, garnished with musical reminiscences of the Viennese waltz of a century later. The orchestra suite supplies a best-of from Richard Strauss' most popular opera, thereby avoiding an emotional discomfort that Igor Stravinsky succinctly described. He said that it is "unhealthy to be fed nothing but whipped and iced cream for three hours." But at a length of half an hour, it is a wonderful dessert to be served at the end of the concert season.
Recommendations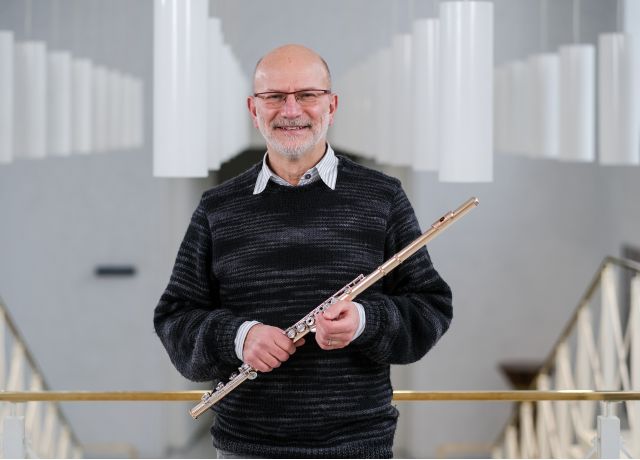 #Podcast
41 Jahre im Orchester
Nach 41 Dienstjahren im Staatsorchester geht Solo-Flötist Alexander Stein in den Ruhestand. Zum Abschied von der Staatsoper spricht er mit Konzertdramaturgin Swantje Köhnecke über seine Zeit im Opernorchester, von der ersten Januarwoche 1981 ...