Das Märchen vom Zaren Saltan
© Sandra Then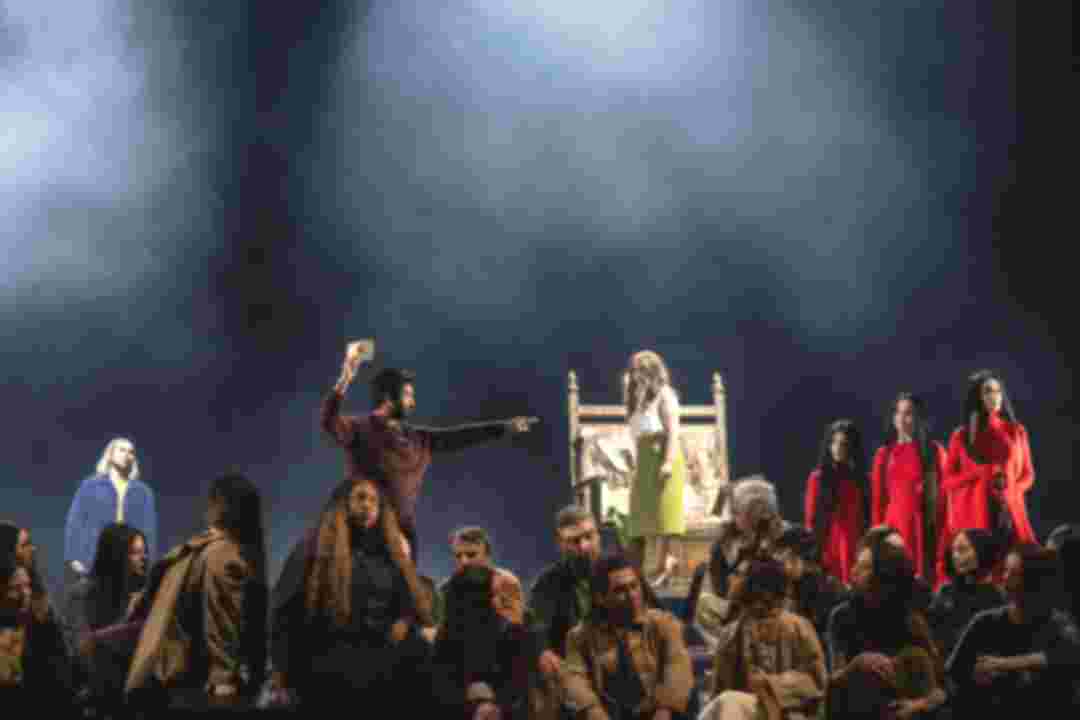 Das Märchen vom Zaren Saltan
© Sandra Then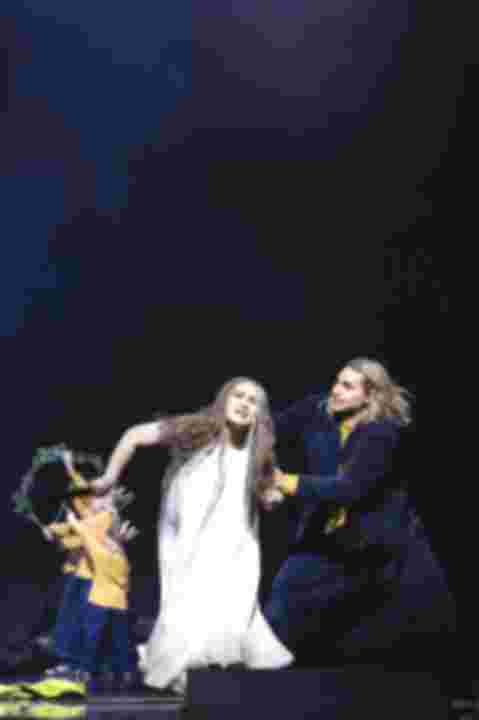 Das Märchen vom Zaren Saltan
© Sandra Then
Das Märchen vom Zaren Saltan
© Sandra Then
Das Märchen vom Zaren Saltan
© Sandra Then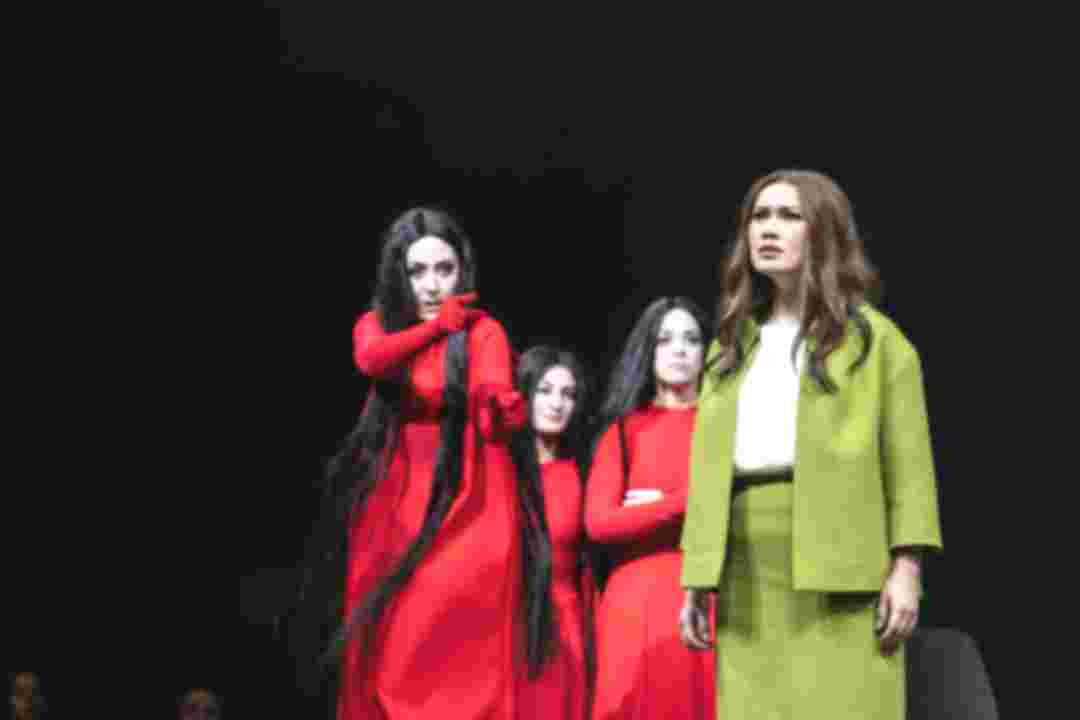 Das Märchen vom Zaren Saltan
© Sandra Then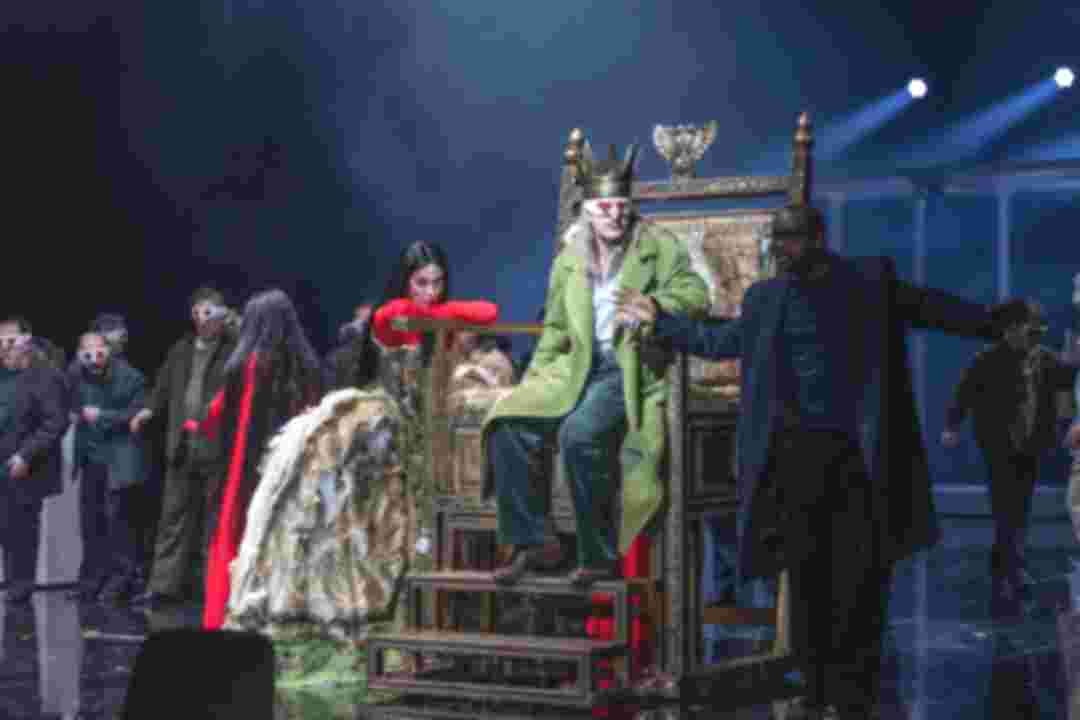 Das Märchen vom Zaren Saltan
© Sandra Then
Das Märchen vom Zaren Saltan
© Sandra Then
Overview
"I want to go to the place of my childhood to see my father, undetected."
The young tsarevich Gvidon and his mother Militrisa fall victim to a monstrous cabal: Slandered by jealous aunts, Gvidon is banished from the palace by his own father. After a turbulent journey across the sea in a barrel, mother and her infant son land on the desert island of Bujan. Here in exile wondrous things occur: Gvidon defeats dark powers when he rescues a mysterious swan from the clutches of a vulture and is crowned prince of a magnificent enchanted city. Yet underscoring each enchanting situation is his longing for the absent father he never knew. Gvidon magically transforms into a bumblebee and flies to the palace of Tsar Saltan, where he hopes to finally confront his past. But is reconciliation with his father even possible? Can the wounds that Tsar Saltan inflicted on his family ever heal?
Essentially a story about the power of imagination,
The Tale of Tsar Saltan
is one of the most popular fairy tales in Russian literature. Its fairy-tale like poetry and parables represent a critical point in the development of a society that still believes in miracles, yet knows how to take fate into its own hands. Nikolai Rimsky-Korsakov's musical setting not only fascinates through its tempo and sudden changes but also with lyrical moments that immediately communicate the characters' emotions. The Russian composer weaves elements from collections of Russian folk songs into this score, creating a world of many colors with its richly varied use of the orchestra's instruments. One of the most famous works in classical repertoire, the
Flight of the Bumblebee
, comes from the opera
The Tale of Tsar Saltan
.
Explore
#Trailer
Das Märchen vom Zaren Saltan
Die Märchenopern-Rarität von Nikolai Rimski-Korsakow erzählt von Mut, Erwachsenwerden und der Kraft der Fantasie – zu berührender und beeindruckender Musik!
#Teaser
Das Märchen vom Zaren Saltan
Das Märchen vom Zaren Saltan zählt zu den bekanntesten Geschichten der russischen Literatur. Die fantastische Coming-of-Age-Geschichte steht ab dem 13. Januar auf dem Spielplan!