Young / Opera
Moritz Eggert (*1965)
A Cooking Opera for three Musicians, one Actor, Vegetables and many Children
In a Stage Version by Heiko Hentschel
Revival
31. October 2021
Ballhof Zwei
50 Minutes, no Intermission
From Ages 5+
Teufels Küche © Clemens Heidrich
Teufels Küche © Clemens Heidrich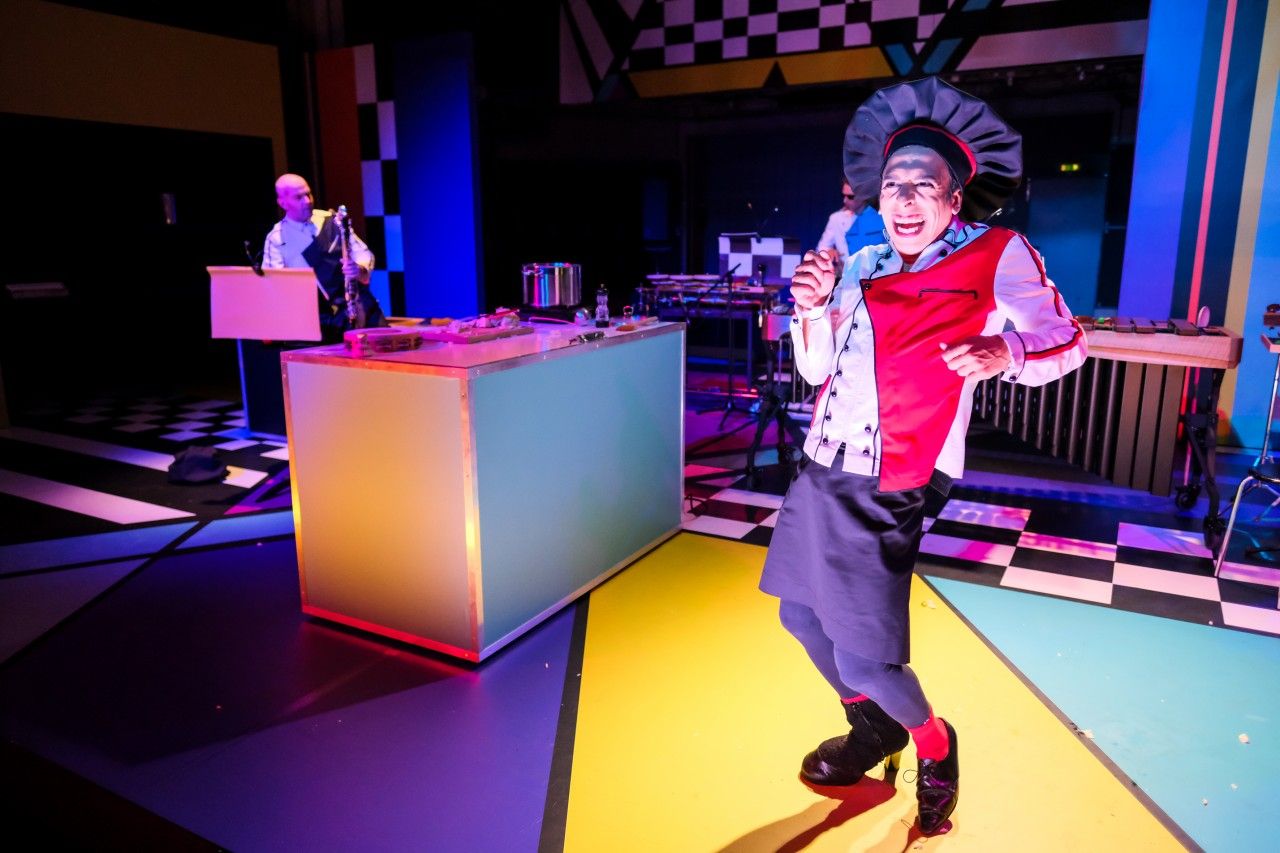 Teufels Küche © Clemens Heidrich
Teufels Küche © Clemens Heidrich
Teufels Küche © Clemens Heidrich
Description
When the devil starts cooking, anything is possible. Nobody knows what will be dished up – but the ingredients are a clarinet, a cello and lots of percussion. There is singing, scrubbing, scraping and, of course, plenty of laughter, because the devil can take a joke. He is the kitchen chef and he makes sure that nothing is spilled.
But in the theatre, even the devil can lose control – especially once the instruments develop a will of their own.
There's a noise from each pot and every touch can create a sound – and in the end, they all have made a wonderful soup together.
From a basket full of vegetables, with brio and imagination, Moritz Eggert has cooked up a piece of musical theatre for young audiences. The spectators are invited to join the chopping and the fun – and all of this without any words at all, but with plenty of tasty spices.
Recommendations
#Trailer
Teufels Küche
Wenn der Teufel kocht, geht es ans Eingemachte. In der Kochoper sind die Zutaten eine Klarinette, ein Cello und viel Schlagwerk.