Dates and tickets
Unfortunately, no further dates are planned for this production.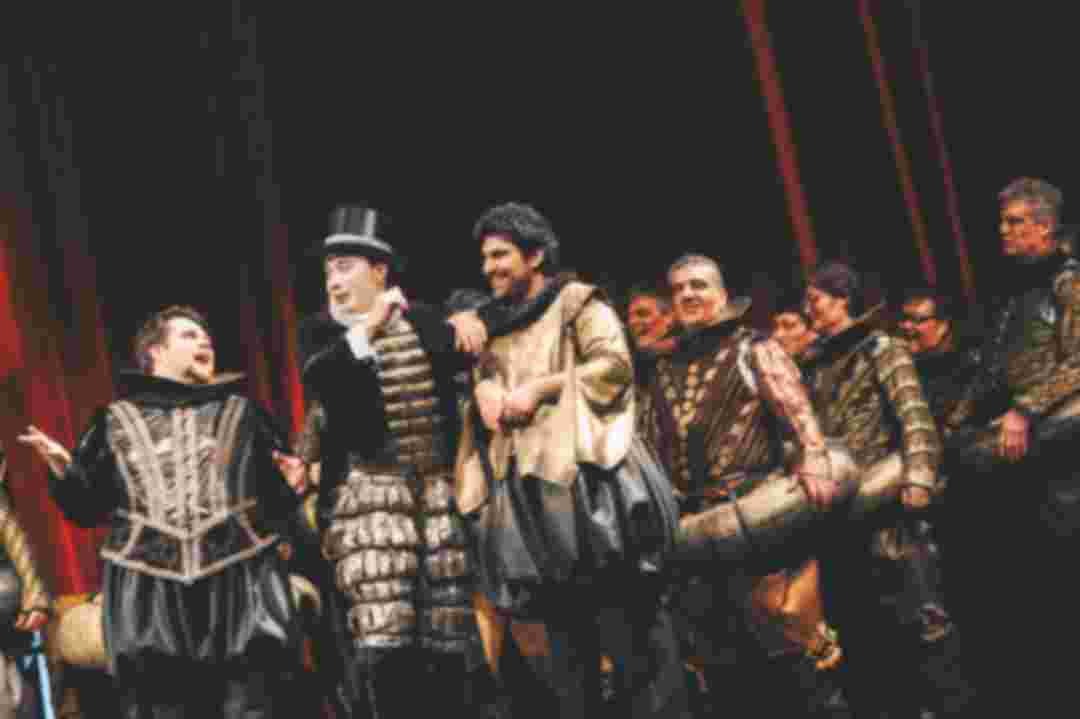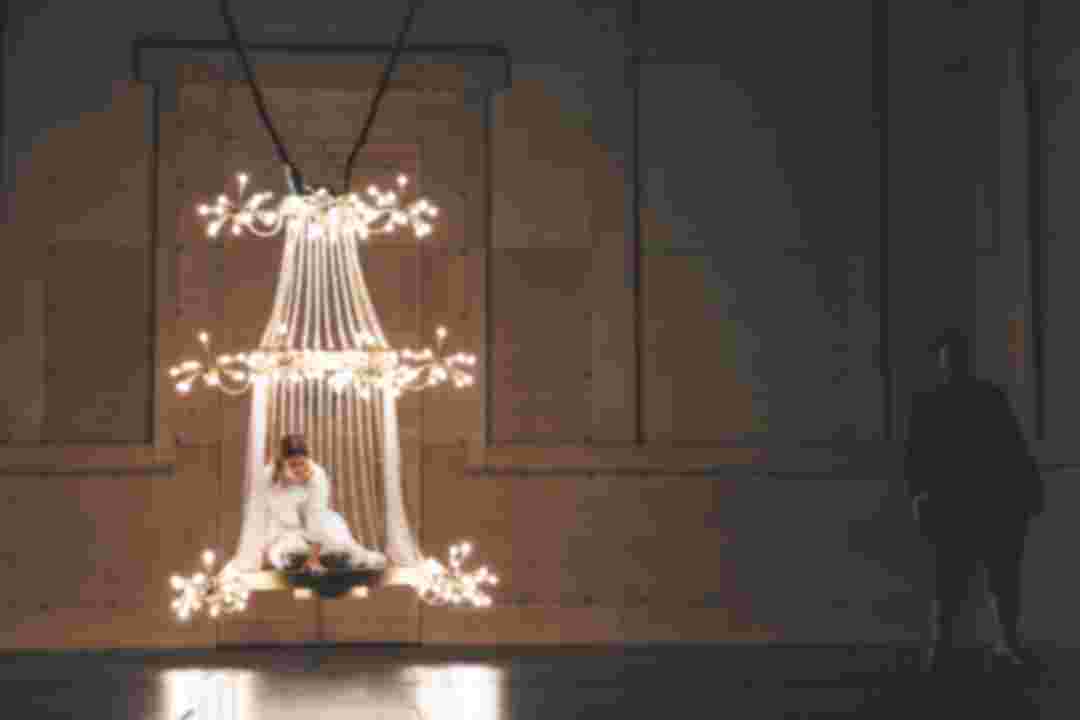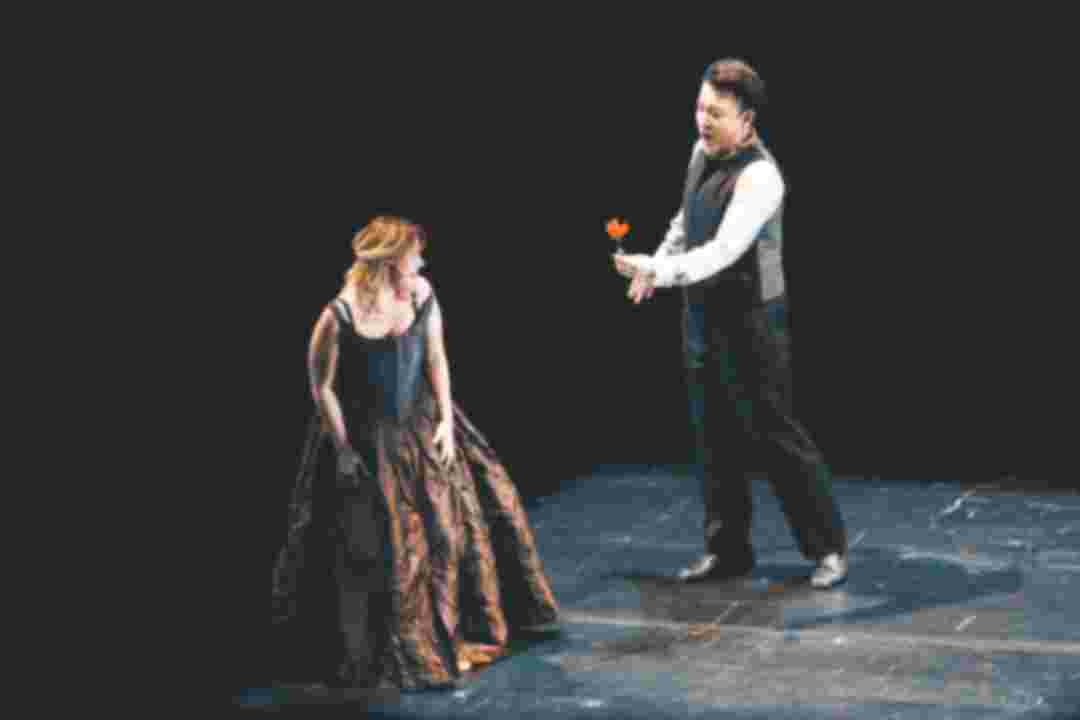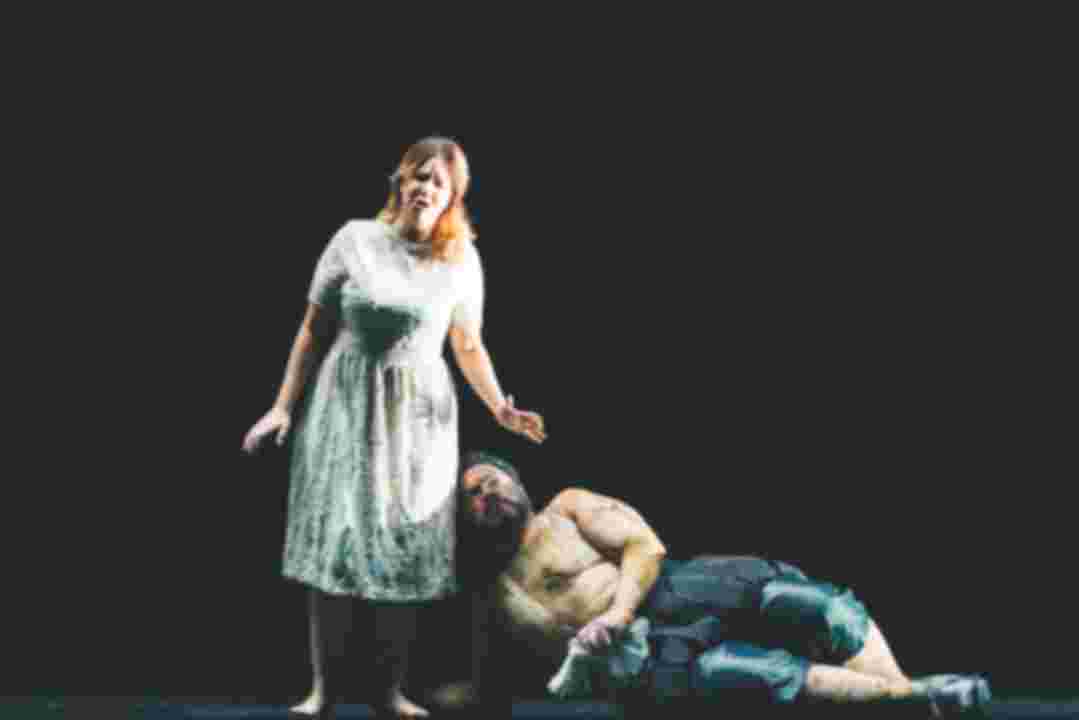 Overview
A disfigured, cynical entertainer at the mercy of the benevolence of the powerful, a father who frantically keeps his adolescent daughter hidden, a humiliated outsider who, in his craving for revenge, triggers the very tragedy that will cost his daughter's life – the tale of Rigoletto, who tries in vain to hide his daughter Gilda from the world and from an aristocratic seducer, is one of the great stories of musical theatre.

Gilda has already fallen for the enticing Duke. When his henchmen kidnap the girl, her father Rigoletto sees red. He pays professional hitman Sparafucile to kill the Duke and plans to flee the city with Gilda in secret. But Gilda defies her father's wishes and goes to the location where the Duke is to be killed on this stormy night of thunder and lightning.
Ever since its triumphant world premiere at Venice's Teatro La Fenice in 1851, Rigoletto has quite rightly enjoyed an unbroken history of performances at opera houses across the world. Verdi's breath-taking composition outlines the characters in enchanting vocal lines and subtle configurations of the orchestra: a profound musical drama with psychologically sophisticated characters and situations.

Director Karsten Wiegand places the title character's inner drama at the centre of his staging. Rigoletto has been degraded, a clown to be sneered at by a pleasure-seeking class with no empathy, dancing at the edge of the abyss, a farce, a caricature of themselves. Spanish-American baritone Daniel Luis de Vicente, who will also be performing the role of Rigoletto on the Seebühne at Bregenzer Festspiele, will make his debut in Hanover, and Long Long, winner of Operalia and Tenor Viñas awards, will sing one of Verdi's most famous arias in his role of Duke of Mantua: "La Donna è mobile".
Inszenierung
Karsten Wiegand
Dramaturgie
Albrecht Puhlmann
Chor der Staatsoper Hannover,