Nicole King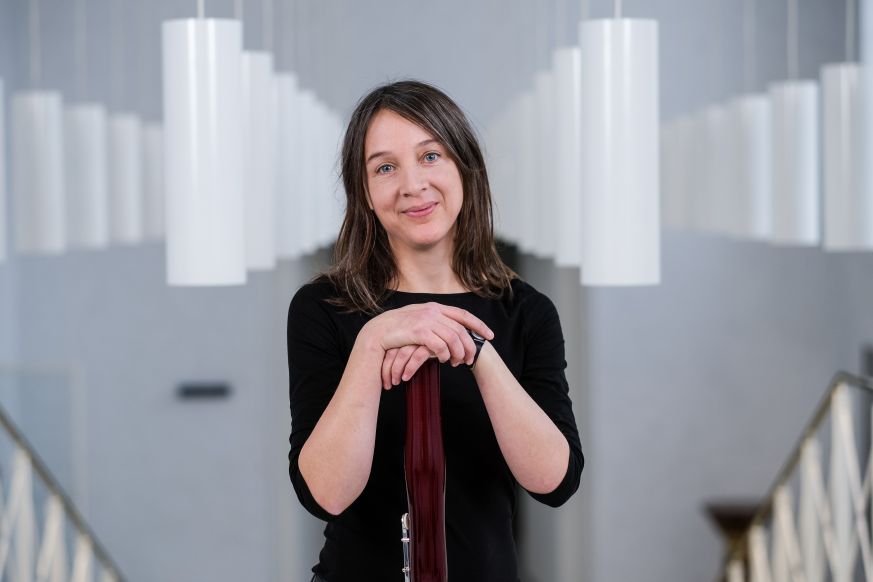 Nicole King, geboren 1978 in Melbourne (Australien), erhielt ihren ersten Fagottunterricht mit 14 Jahren von Pauline Coates. Sie studierte zunächst an der University of Melbourne und spielte schon während dieser Zeit Solokonzerte mit dem Melbourne Symphony Orchestra, dem Adelaide Symphony Orchestra und dem Melbourne University Orchestra. Unterstützt durch den Queen's Trust Achiever Award und die Studienstiftung des DAAD kam sie 1998 nach Deutschland, um ihr Studium in Frankfurt und in Köln weiterzuführen.
Nach Stationen im Staatsorchester Wiesbaden und im Staatsorchester Kassel sowie Zusammenarbeit mit Klangkörpern wie dem Ensemble Modern und dem Chamber Orchestra of Europe war Nicole King von 2003 bis 2017 Mitglied der Deutschen Kammerphilharmonie Bremen. Auch mit den Orchestern ihres Heimatlands ist sie in Kontakt geblieben und spielte im Rahmen längerer Aushilfsverträge als Solofagottistin beim Melbourne Symphony Orchestra und dem Queensland Orchestra. Seit 2019 ist Nicole King Mitglied des Niedersächsischen Staatsorchesters Hannover.
Parallel zu ihrer Arbeit als Fagottistin studierte Nicole King von 2016 bis 2019 Pädagogik, Gesang und Chorleitung an der Universität Kassel. Sie arbeitet auch als Chorleiterin, Dozentin für Jugend- und Studentenorchester und Fagottlehrerin.