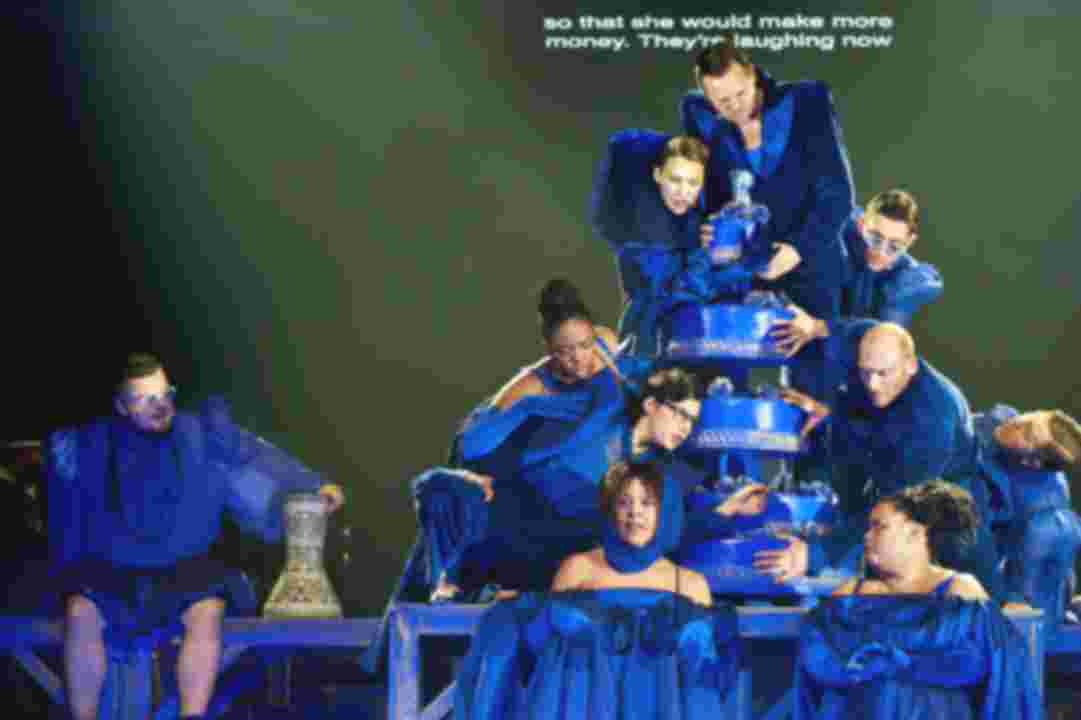 Yaras Hochzeit
© Katrin Ribbe
Yaras Hochzeit
© Katrin Ribbe
Yaras Hochzeit
© Katrin Ribbe
Yaras Hochzeit
© Katrin Ribbe
Yaras Hochzeit
© Katrin Ribbe
Yaras Hochzeit
© Katrin Ribbe
Yaras Hochzeit
© Katrin Ribbe
Yaras Hochzeit
© Katrin Ribbe
Yaras Hochzeit
© Katrin Ribbe
Yaras Hochzeit
© Katrin Ribbe
Yaras Hochzeit
© Katrin Ribbe
Yaras Hochzeit
© Katrin Ribbe
Yaras Hochzeit
© Katrin Ribbe
Overview
"Here's the smell of the blood still: all the perfumes of Arabia will not sweeten this little hand", says Shakespeare's Lady Macbeth, making it all too clear that she will never again get rid of the blood on her hands. What's done cannot be undone. This new project by Guy Weizman and his team looks at the fascination and alienation of "Occident" and "Orient".
Inspired by Edward Said's book Orientalism, Schauspiel Hannover will develop an intercultural performance in cooperation with NITE Groningen to explore how the East and the West look at each other. Are we still seeing "the others" through colonial eyes? Can we build bridges between the cultures without incurring misunderstandings or cultural appropriation? Actors, dancers, musicians and writers from a wide range of cultures will encounter each other in this devised play and look for artistic answers together. They will create a show that will be premiered in Hanover and then tour the Netherlands and beyond.
Mohamedou Ould Slahi was born in Mauretania in 1970. His memoirs Guantánamo Diary were published in 2005. Ould Slahy has been author-in-residence for De Balie Amsterdam and NITE Groningen since 2021/22.
Rik van den Bos, born in the Netherlands in 1982, has written plays for Theater Bellevue Producties, Generale Oost, Firma Rieks Swarte, RO Theater, Toneelschuur Producties, De Veenfabriek and others.
Stage design
Ascon De Nijs
Costume design
MAISON the FAUX
Music dramaturgy
David Dramm
Übertitel
Charlie Geitlinger