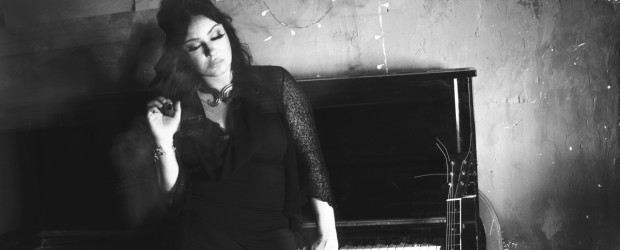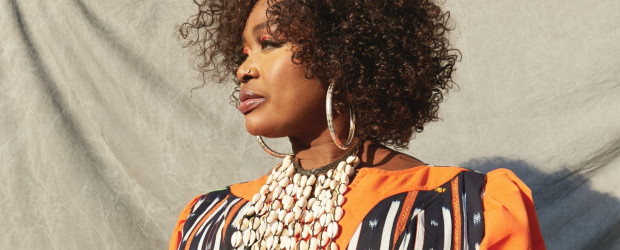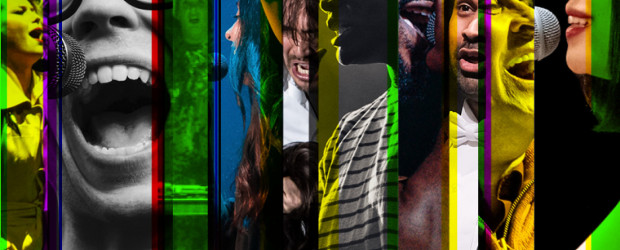 Stimmen / Voices
When I speak,
I tell you my opinion.
When I sing,
I show you my heart.
Why do people sing? And what are the stories hidden behind this apparently fundamental need to sing, to raise one's voice to give sound to joy and grief, to happiness and love, to doubt and confusion? The series Stimmen (Voices) explores these questions by tracing traditions beyond classical operatic singing and letting them be heard at the State Opera. This season concerts by internationally renowned singers will once again be a fixed component of our programme. On the opera stage, their voices, their cultures and the experiences of their journeys will resound – and combine into a polyphonic choir of human experience. The intimate conversation formats Voice Stories and Night Songs will complement these concerts.
Concerts
Natacha Atlas in Concert
Natacha Atlas' music spans the entire globe and ranges from jazz and electronics to the music of Northern Africa. The Belgian singer with Egyptian-British roots epitomizes singing as message, singing as seduction.
Oumou Sangaré in Concert
Oumou Sangaré is the star of Western Africa: Her music is rooted in the historic Wassoulou-region of Mali. From there, she carries her message into the world, full of political commitment and musical sophistication.
With the kind support of Stiftung Niedersachsen