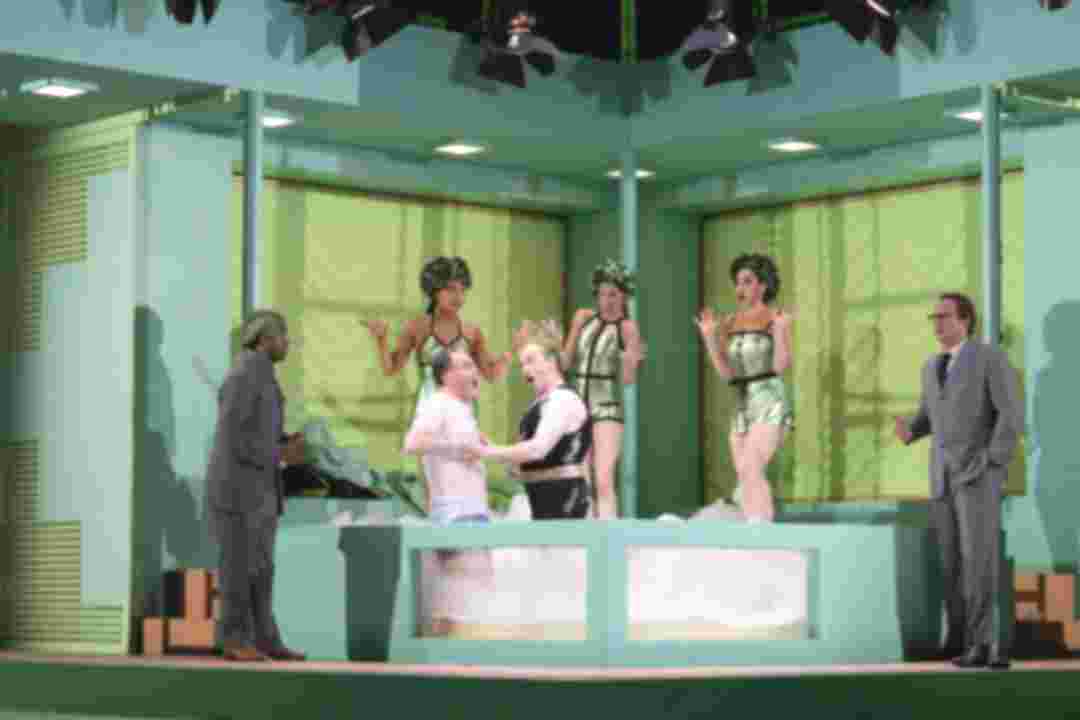 Nixon in China
© Sandra Then
Nixon in China
© Sandra Then
Nixon in China
© Sandra Then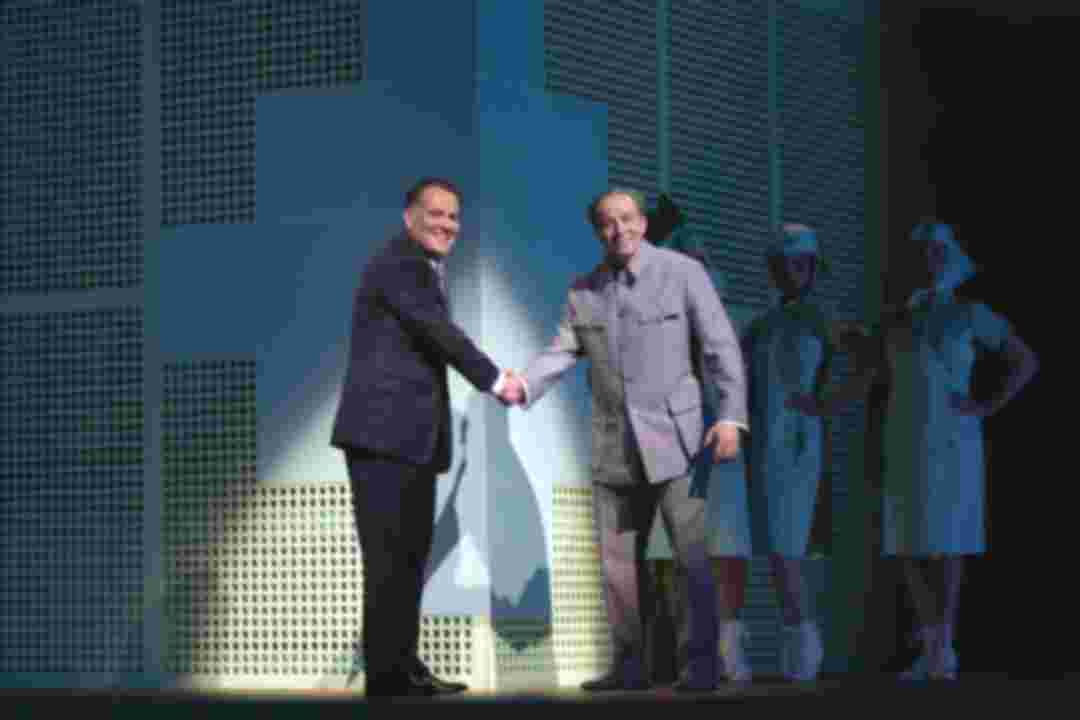 Nixon in China
© Sandra Then
Nixon in China
© Sandra Then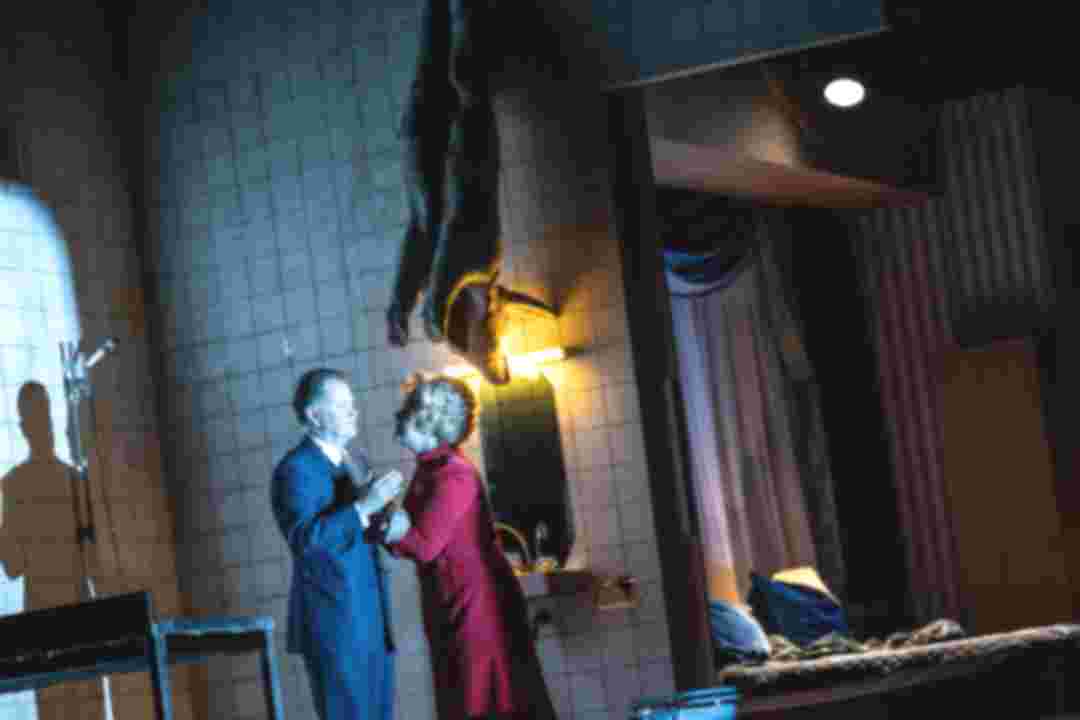 Nixon in China
© Sandra Then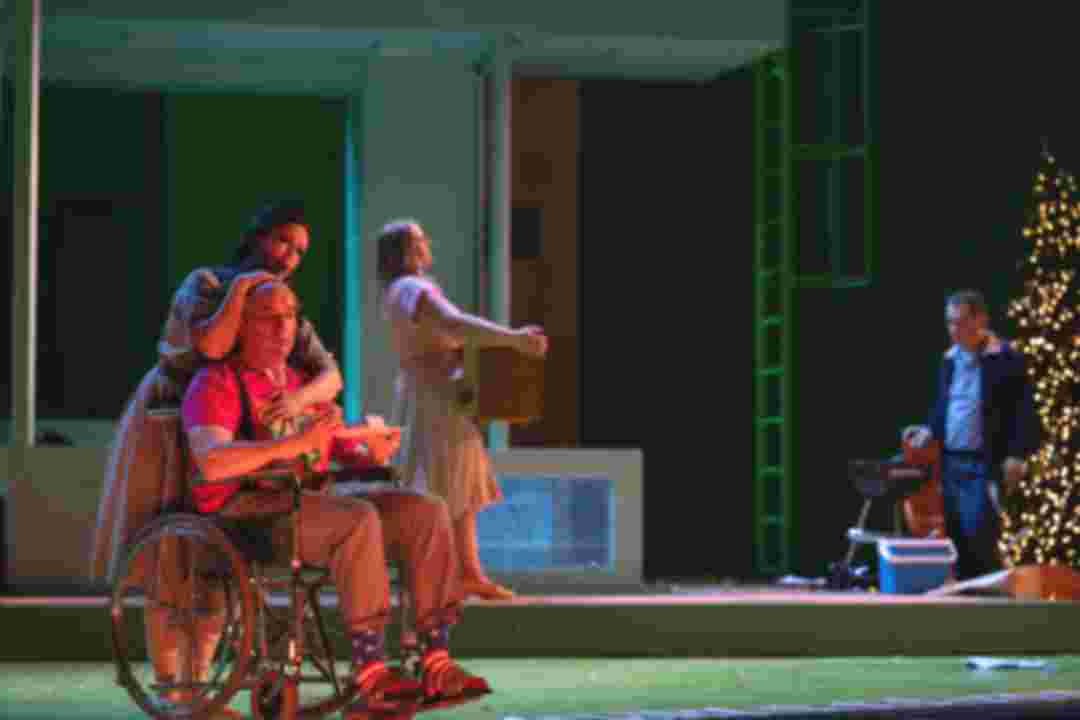 Nixon in China
© Sandra Then
Nixon in China
© Sandra Then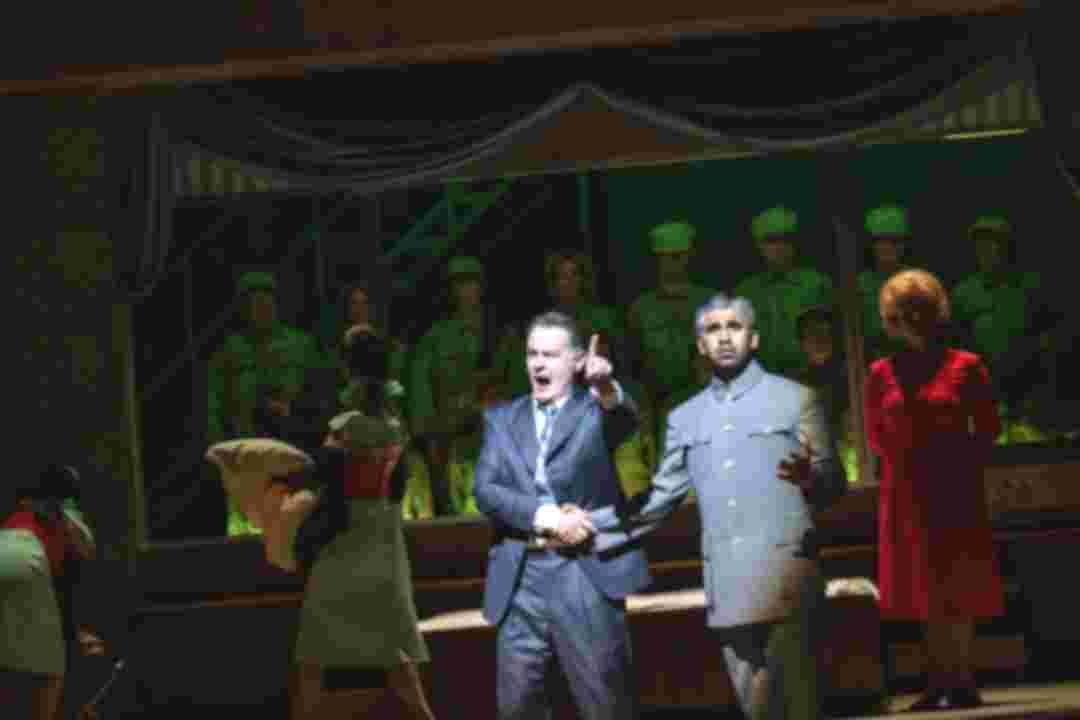 Nixon in China
© Sandra Then
Nixon in China
© Sandra Then
Overview
"Our shaking hands were shaping time."
This moment travelled the world media and just saw its 50th anniversary: American president Richard Nixon on a state visit in China. In February 1972, before the backdrop of the Vietnam War and the upcoming American presidential elections, during the coldest era of the confrontation between the communist and capitalist systems, the president's airplane with the noble-sounding name "Spirit of 76" landed in Beijing. The presidential couple Dick and Pat Nixon and Secretary of State Henry Kissinger were welcomed by the Chinese Prime Minister Chou En-lai and received by Mao.
In his opera, John Adams debunks the attempt of the political apparatus to artificially create modern myths by staging media events. Two cultures meet, two state systems, but also two married couples. The fundamental non-understanding between the heads of states is juxtaposed with very personal insights into the psyches of powerful men and their wives. With the devices of opera, Nixon in China intensifies the contemporary historical clash of ideologies between fiction and surrealism in images of clumsy otherness.
Nixon was the bogeyman of his youth, as John Adams writes. His opera about Nixon's visit to Mao premiered in 1987. It draws on documentary images and at the same time is a unique fictional story of attempts at political rapprochement and distances between ideologies and cultures, human miscommunication and the failing of personal relationships in the face of world politics. Some parts of the text are derived from historical sources, from speeches made by "Great Chairman Mao" and Richard Nixon's memories. Librettist Alice Goodman transferred these into epic verse.
The American composer John Adams grew up with big band sounds, Broadway musicals, songs by the Beatles and European classical music, and he developed his very own vocabulary of sound beyond the labels of tradition and avant-garde. His music oscillates between glamorous Hollywood-fanfares, trancelike repetitions and colourful orchestration. Orchestra and vocal parts quote the European musical tradition, augmented by jazz, gospel and rock; but they can also become very melancholy or serve to exaggerate characterisation. American director Daniel Kramer and Australian conductor Daniel Carter are looking for the protagonists' alternating points of view and assemble them into a kaleidoscope of political and private images behind the images that circled the world in the press.
Please note that strobe lights will be used in the performance.
With the kind support of