Opera
Georg Friedrich Haendel (1685 – 1759)
Dramma per Musica in three Acts, based on Antonio Fanzaglia
and motifs from the epos Orlando furioso (1516) by Ludovico Ariosto

A production of Theater Basel
Revival
17. September 2022
In Italian with German surtitles
3 hours 15 minutes, one intermission
For adults and young people from age 12
Alcina
© Clemens Heidrich
Alcina
© Clemens Heidrich
Alcina
© Clemens Heidrich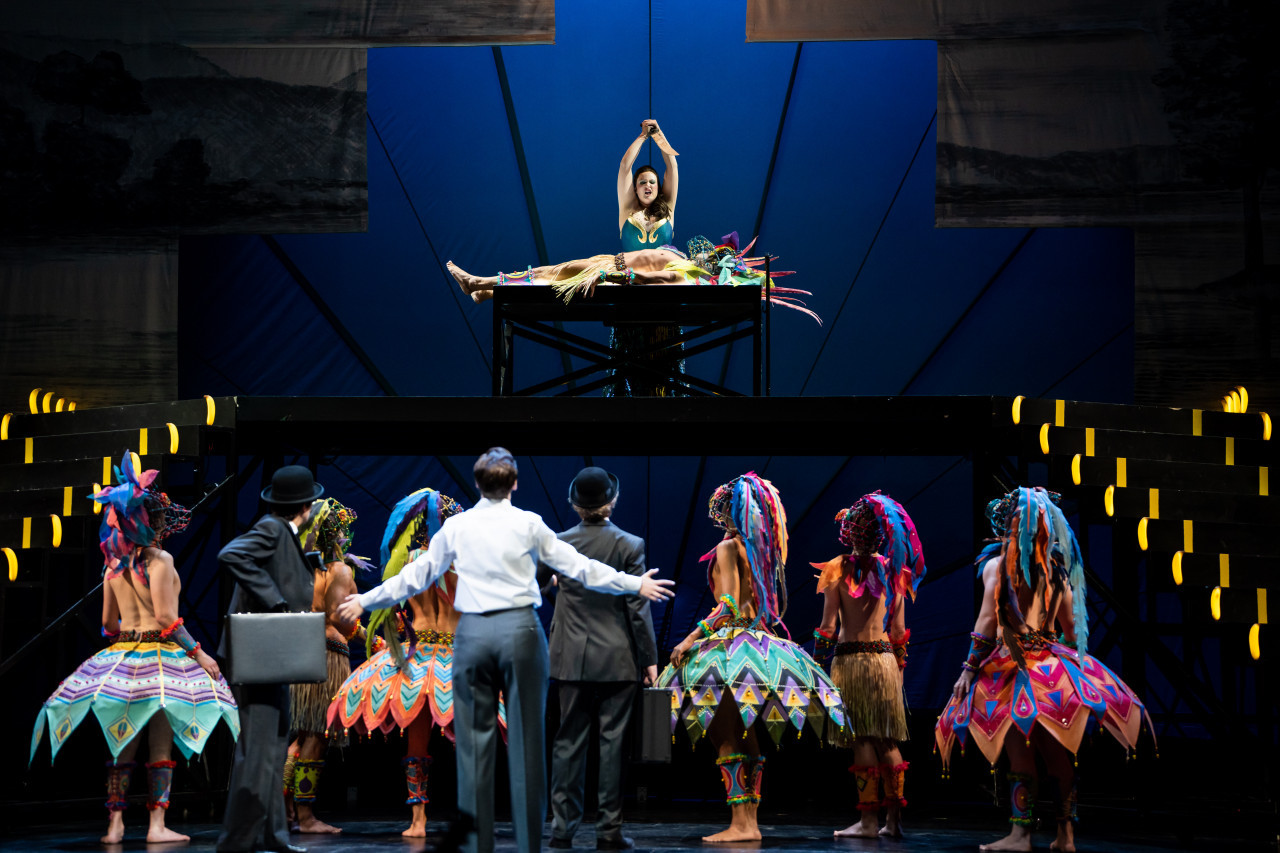 Alcina
© Clemens Heidrich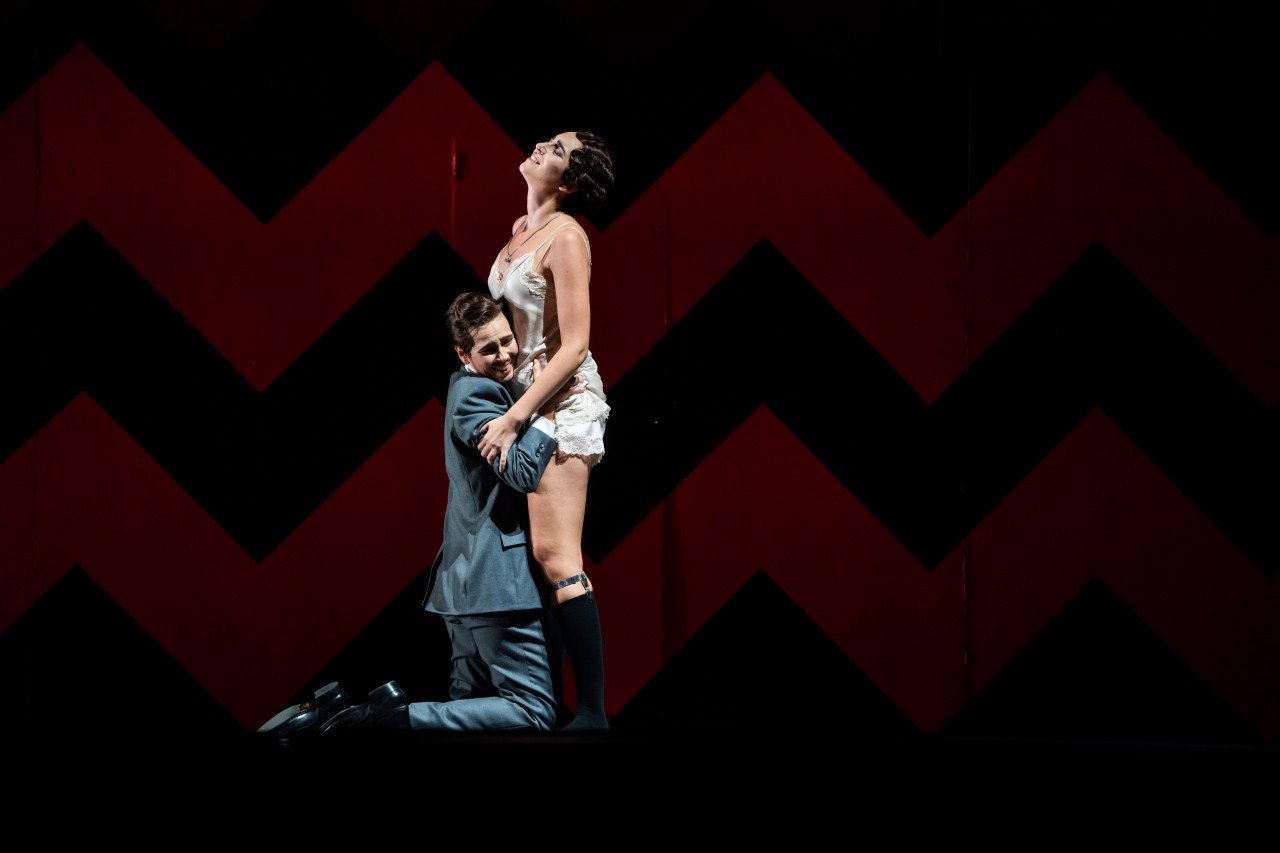 Alcina
© Clemens Heidrich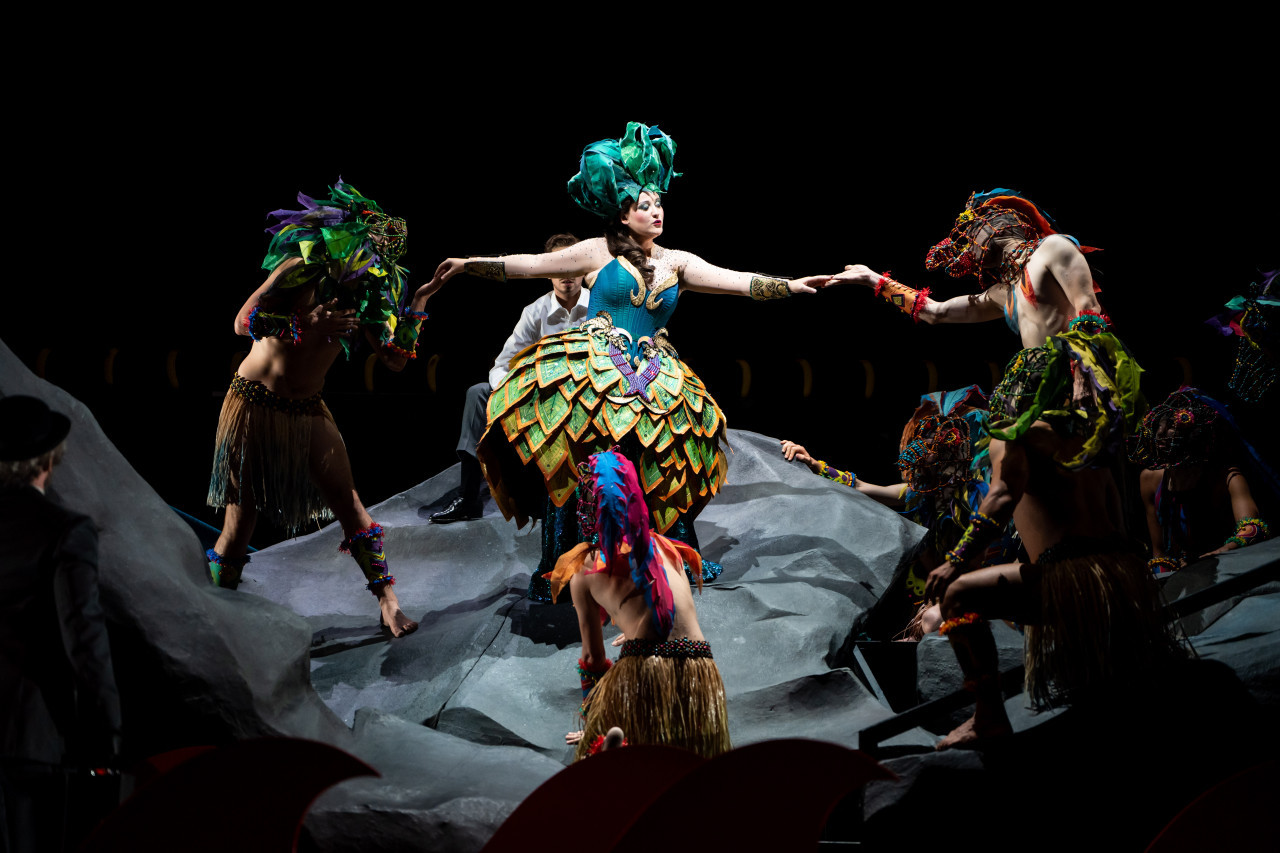 Alcina
© Clemens Heidrich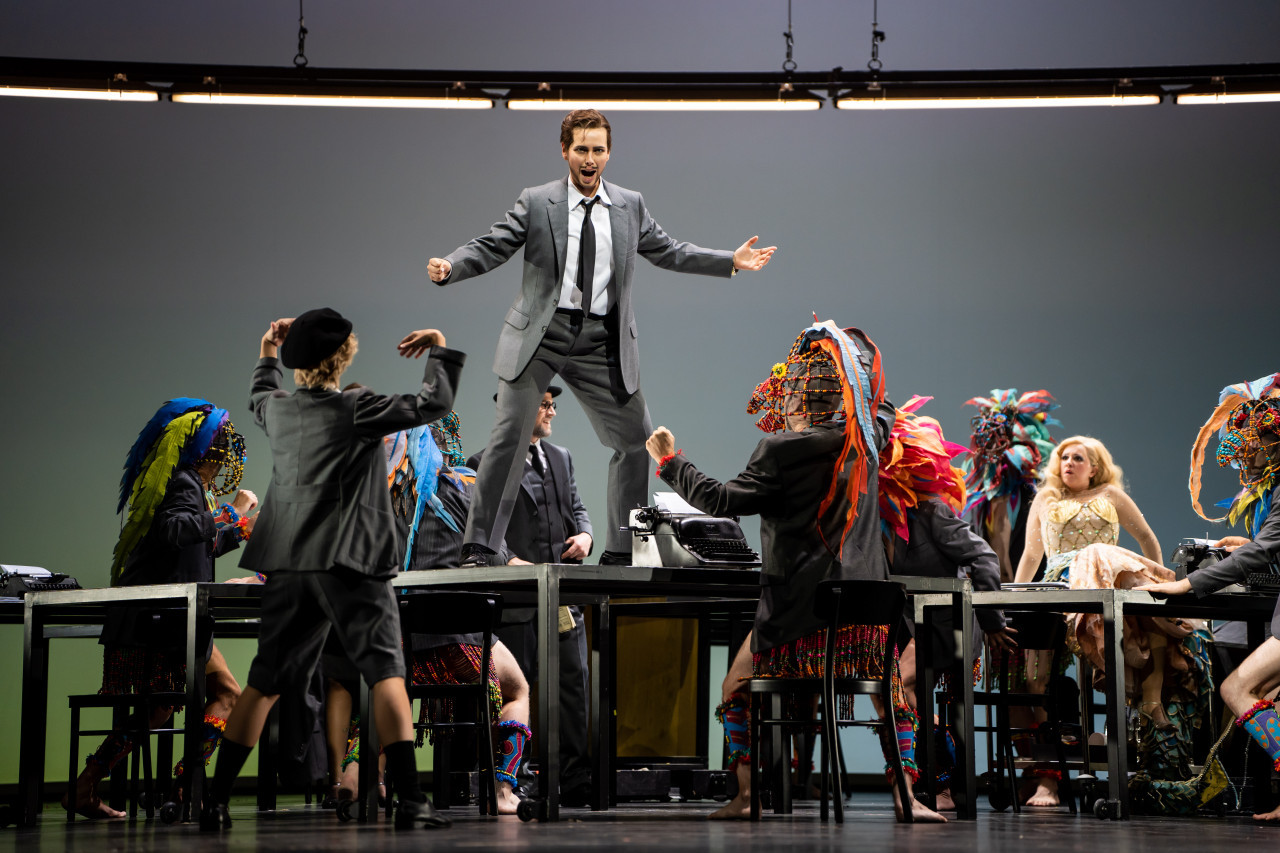 Alcina
© Clemens Heidrich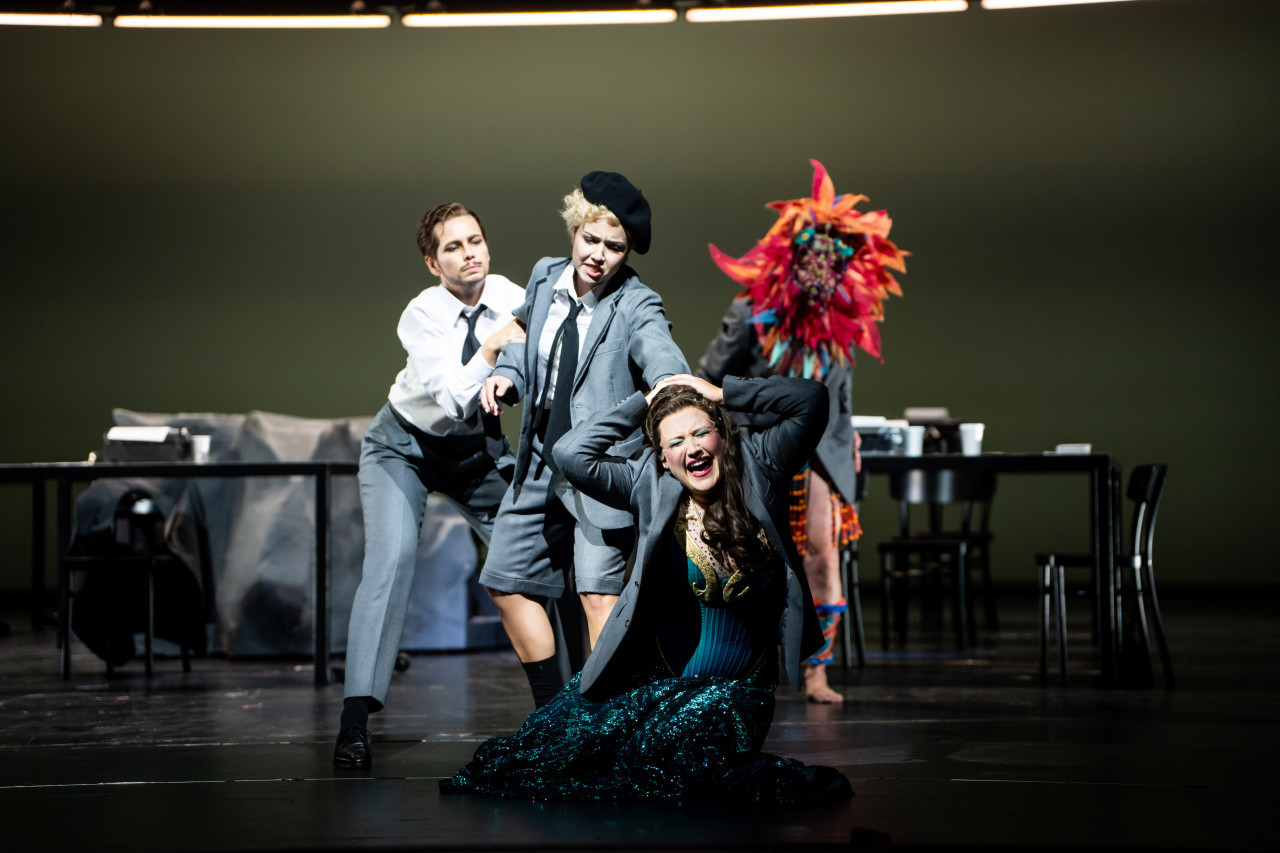 Alcina
© Clemens Heidrich
Alcina
© Clemens Heidrich
Chor der Staatsoper Hannover,
Statisterie der Staatsoper Hannover,
Description
A story about the lure of the foreign – and a firework of melodies. Haendel's magical opera about the unhappy sorceress Alcina, who transforms men and has set up her island as a mausoleum of discarded lovers, comes to Hanover in a celebrated production from Theater Basel, directed by Lydia Steier. Alcina has captured the heart of the knight Ruggiero – and his true love Bradamante is looking for him now. Soon, two worlds are in conflict: Bradamante's down-to-earth, grey one and the other one, the exotically erotic world of sensual delights that Alcina represents. But even her aloofness hides a sense of melancholy: As soon as Alcina truly falls in love for the first time, her magical powers dwindle. Ruggiero is the first lover for whom she takes a risk – and she loses.

Haendel's work premiered in London in 1735 and it has some of the most beautiful and touching Baroque arias, rendering every character sensually tangible: Rage, joy, tenderness, even perplexity and hope alternate to great effect. The yearning for faithful love and for the exotic otherness are themes in Haendel's Alcina that have remained topical over the centuries. Director Lydia Steier has created a magical fantasy world that is chiefly marked by the colourful, opulent costumes that gained Gianluca Falaschi the title of "Costume Designer of the Year" from the magazine Opernwelt.
Recommendations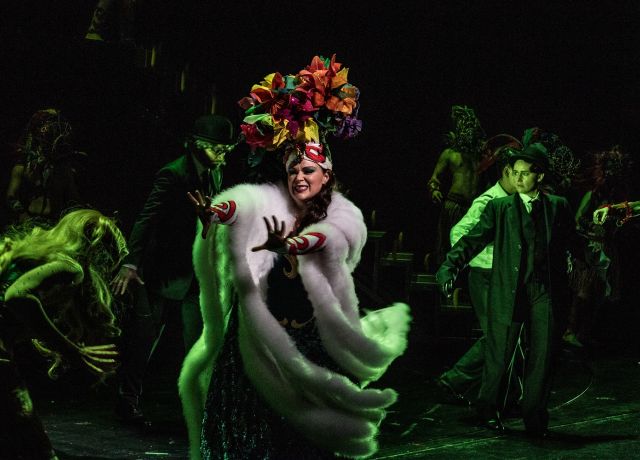 #Trailer
Alcina
Eine Geschichte über den Reiz der Fremde – und ein Feuerwerk der Melodien. Händels magische Oper von der unglücklichen Zauberin Alcina kehrt im September zurück auf unsere Bühne.
Die ganze Show ist Seide!
Im Interview erzählt Kostümbildner Gianluca Falaschi, was Cabaret und Mary Poppins mit seiner Arbeit zu tun haben.