Schauspiel
based on the novel by Arthur Miller
Revival
05. November 2022
ca. 1 Stunde, 30 Minuten, keine Pause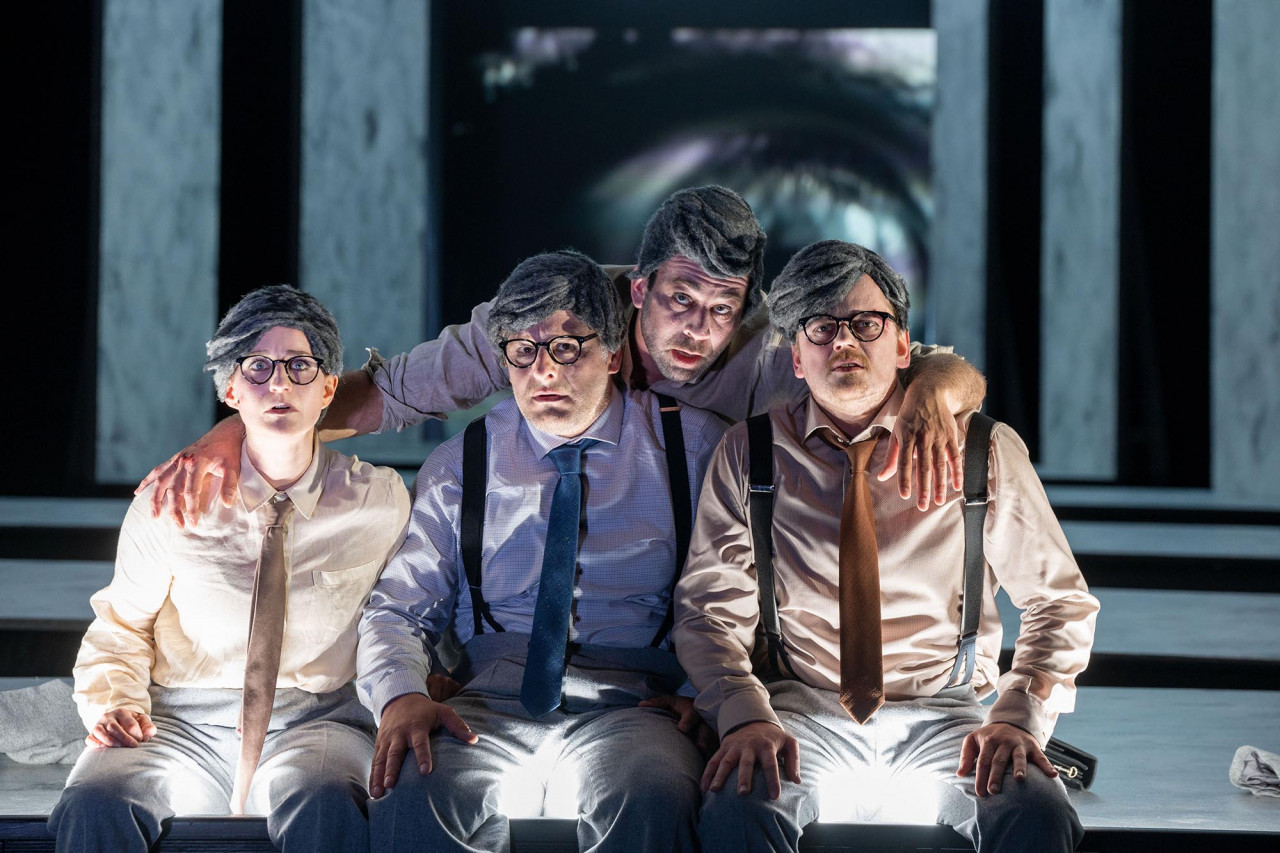 Fokus
© Kerstin Schomburg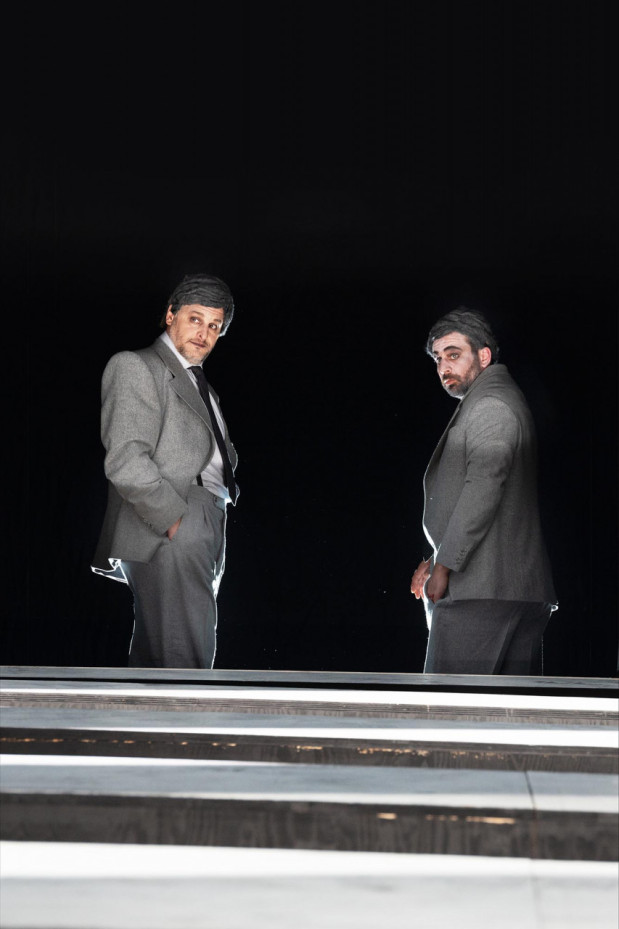 Fokus
© Kerstin Schomburg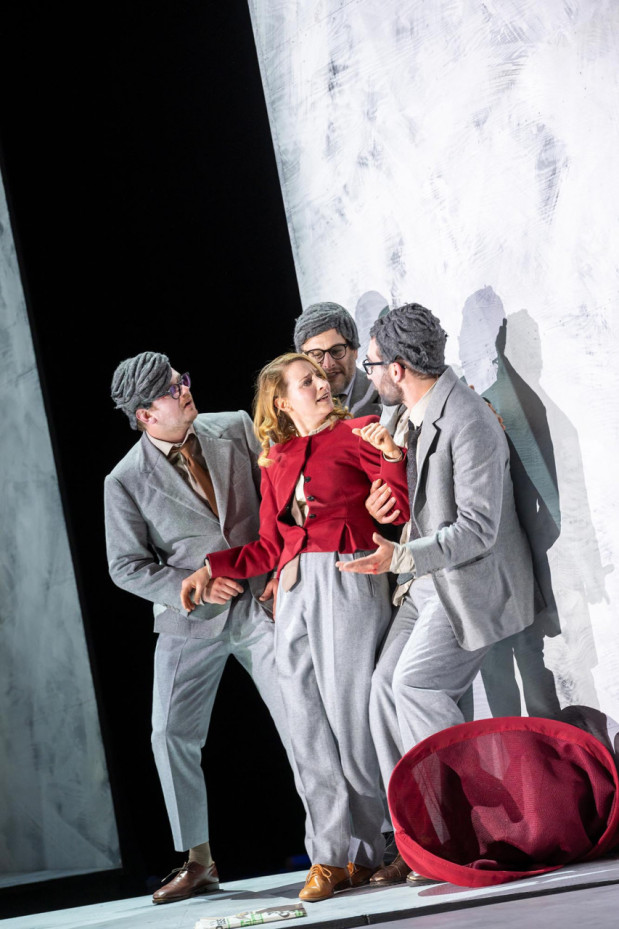 Fokus
© Kerstin Schomburg
Fokus
© Kerstin Schomburg
Fokus
© Kerstin Schomburg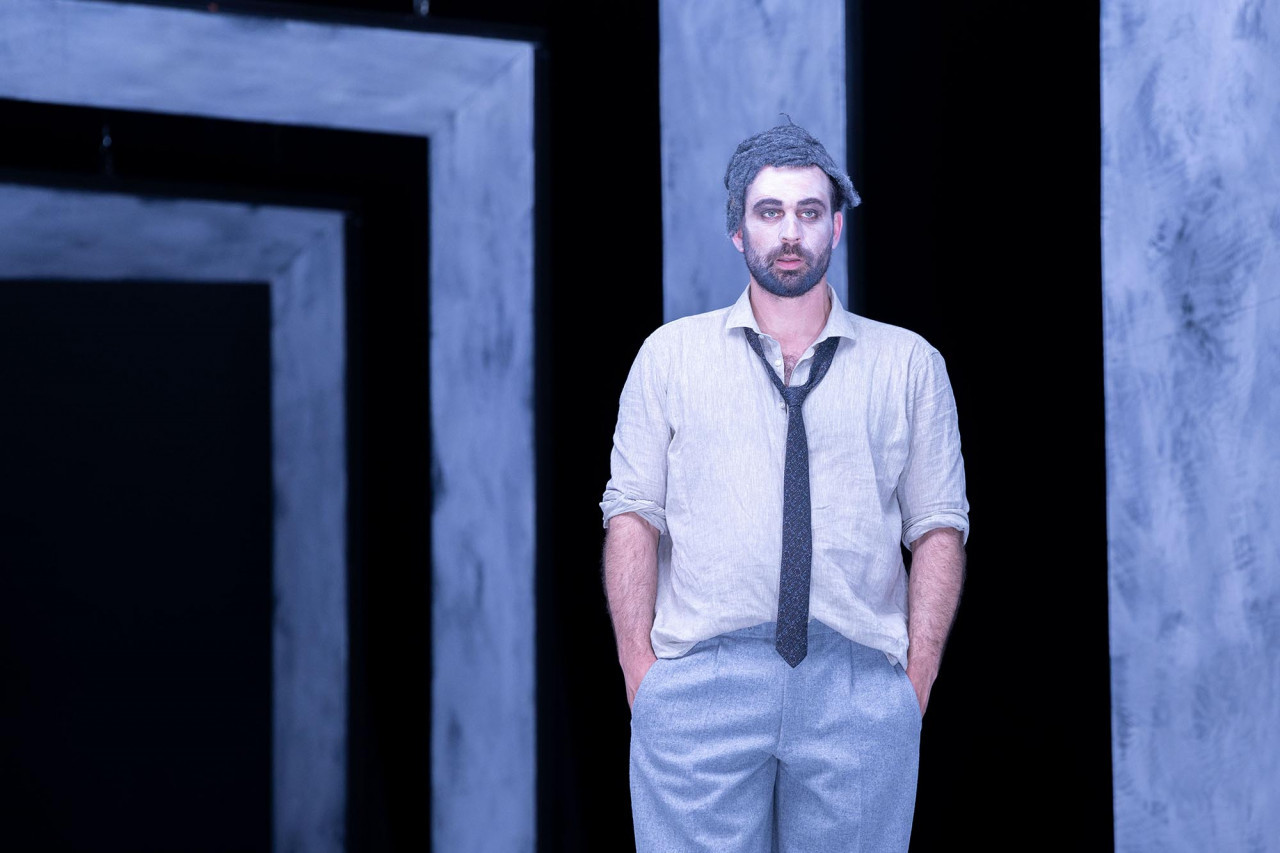 Fokus
© Kerstin Schomburg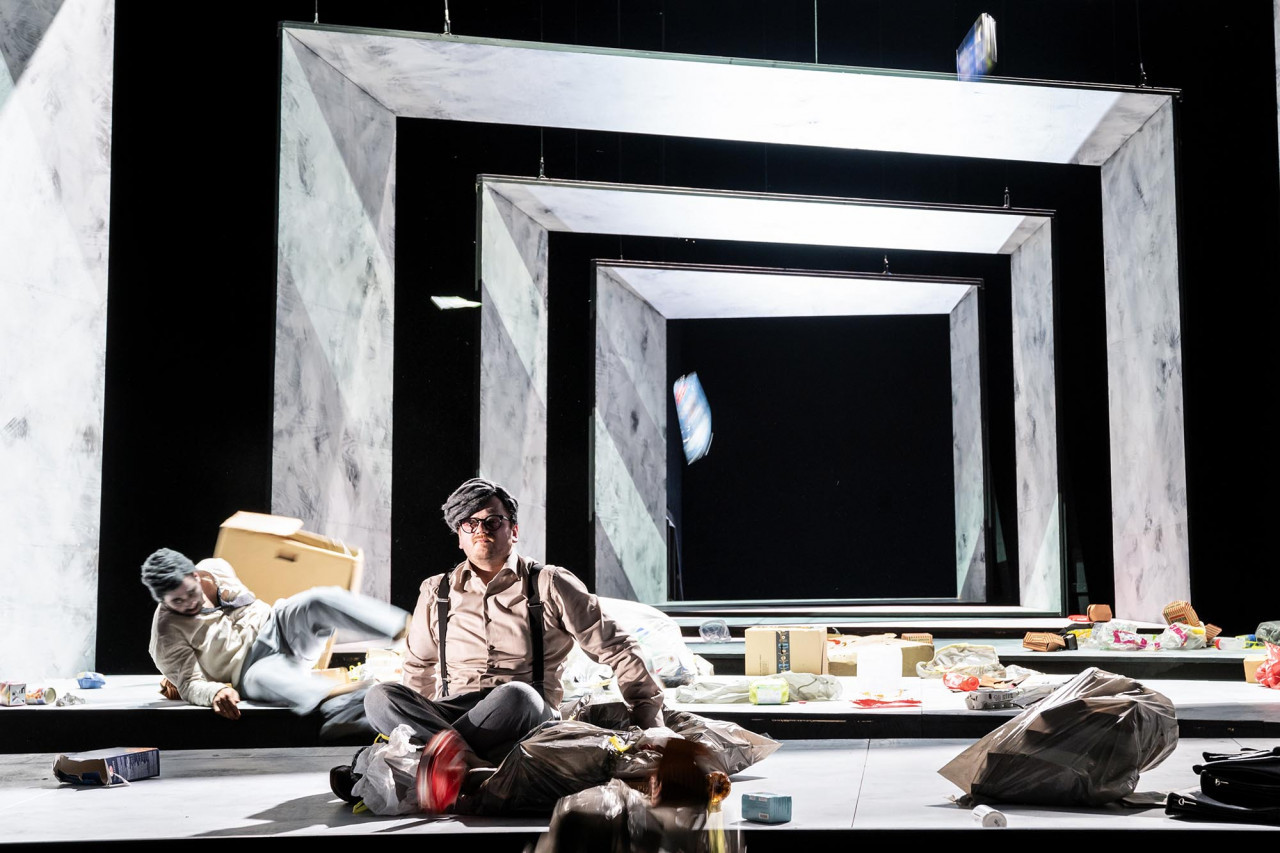 Fokus
© Kerstin Schomburg
Fokus
© Kerstin Schomburg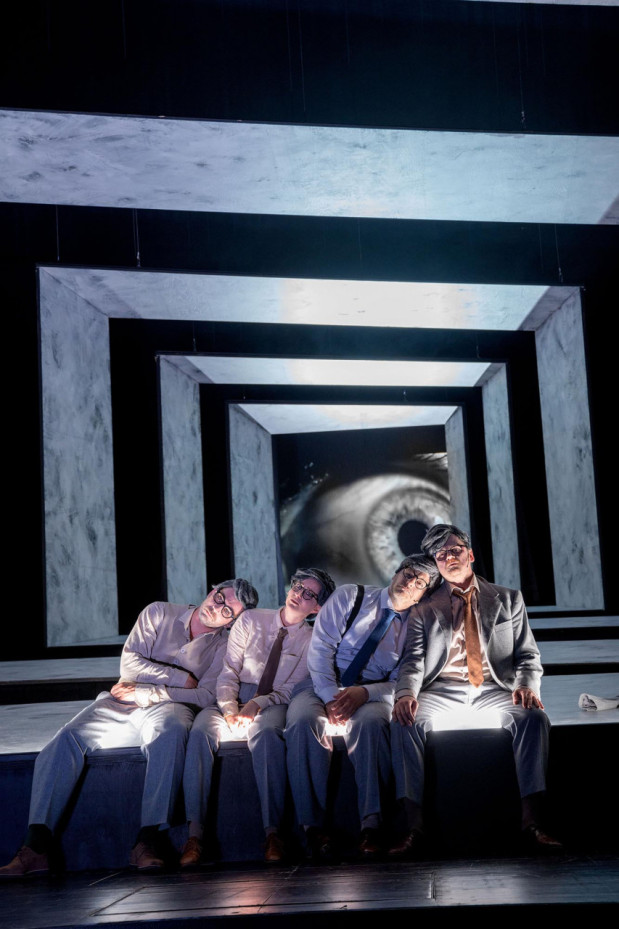 Fokus
© Kerstin Schomburg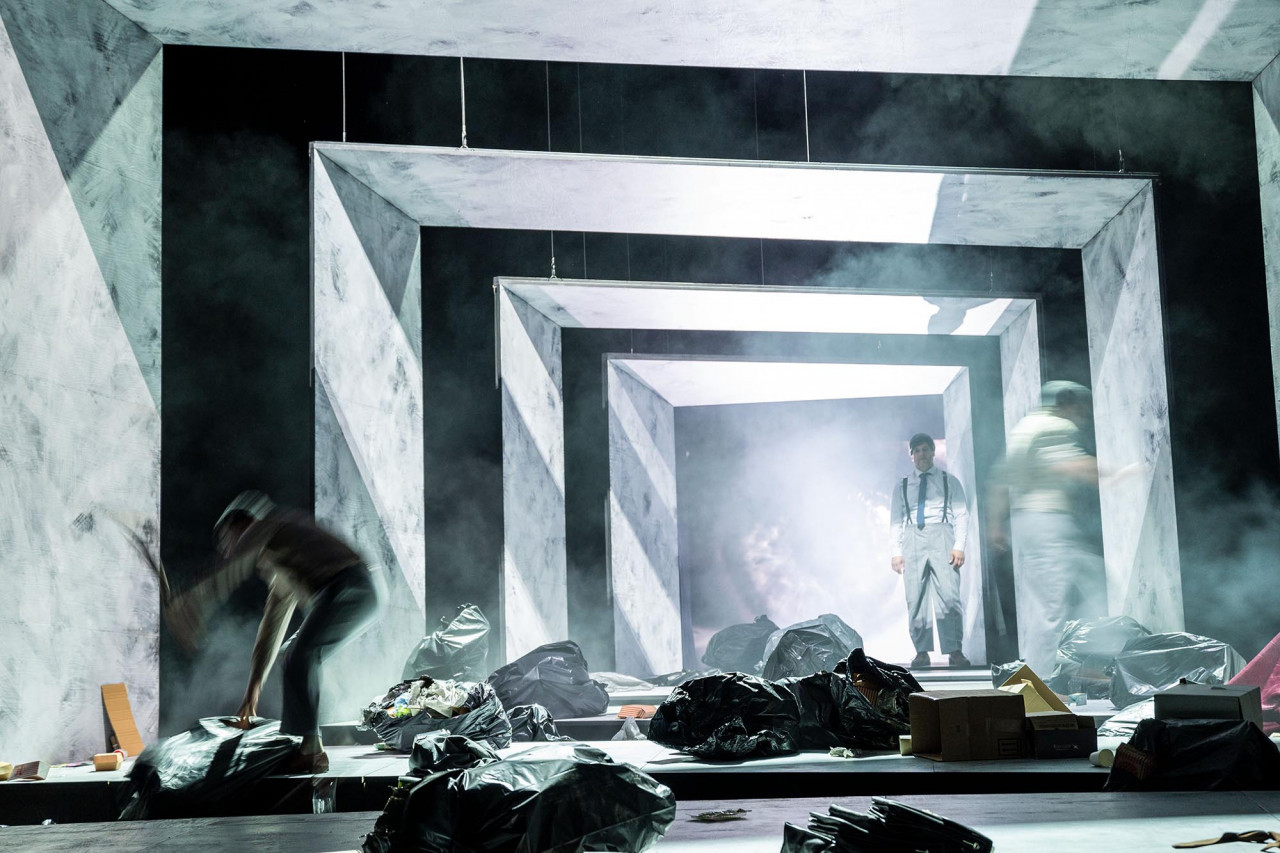 Fokus
© Kerstin Schomburg
Fokus
© Kerstin Schomburg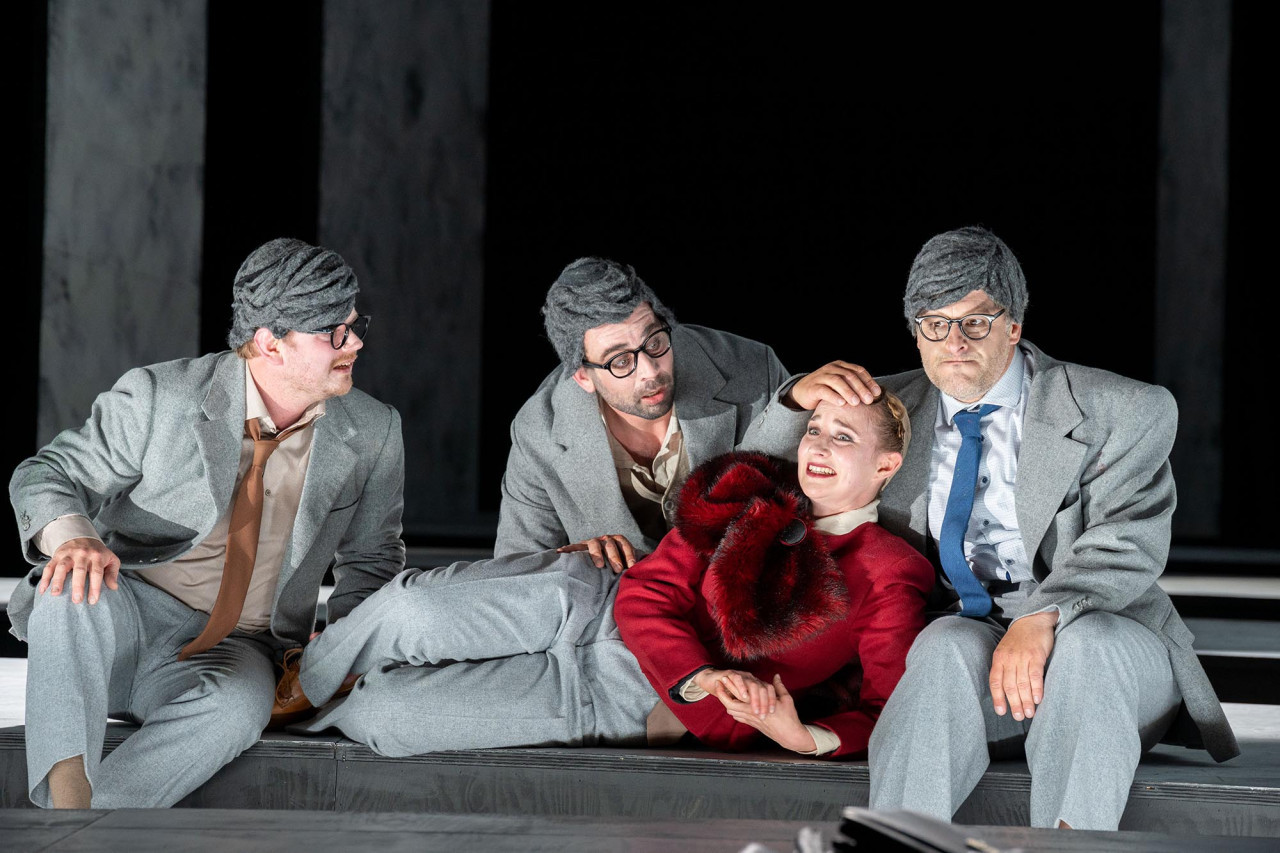 Fokus
© Kerstin Schomburg
Fokus
© Kerstin Schomburg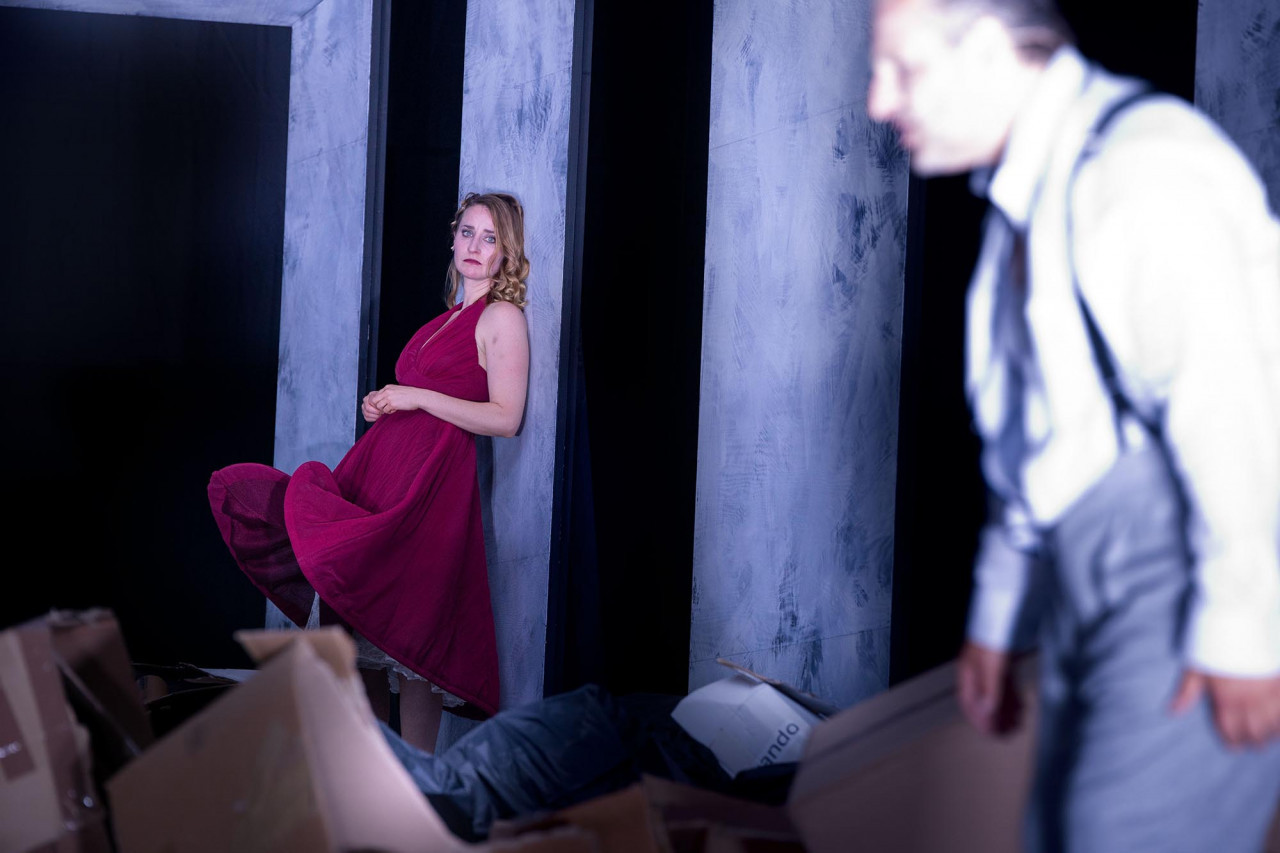 Fokus
© Kerstin Schomburg
Fokus
© Kerstin Schomburg
Crashkurs: "Fokus" in 5 Minuten
© © Kerstin Schomburg / Siegersbusch
Description
Lawrence Newman is a low-level employee at a large New York company. His individual office, from where he can oversee the typing pool's work, and his house in a neat and tidy suburb estate are his pride and joy. Newman's top priority is to be inconspicuous, but his well-ordered life is upset when his eyesight declines and he has to start wearing glasses. All of a sudden, he is perceived as "looking Jewish" and Newman, who had previously not been exactly critical of other people's racist attitudes, suddenly finds himself the victim of anti-Semitic baiting and social marginalisation.
While American troops are fighting Nazi-Germany, anti-Semitic conspiracy theories are commonplace in their home country – in 1945, this alarming paradox inspired Arthur Miller to write his only novel Focus, which is once again of dismaying topicality. At the centre of this captivating portrait is an almost kafkaesque protagonist, forced by the circumstances to reconsider his own view.
Director Laura Linnenbaum has worked at theatres including Düsseldorfer Schauspielhaus, Staatstheater Dresden and Berliner Ensemble. Fokus is her third production at Schauspiel Hannover.