Mio Tamayama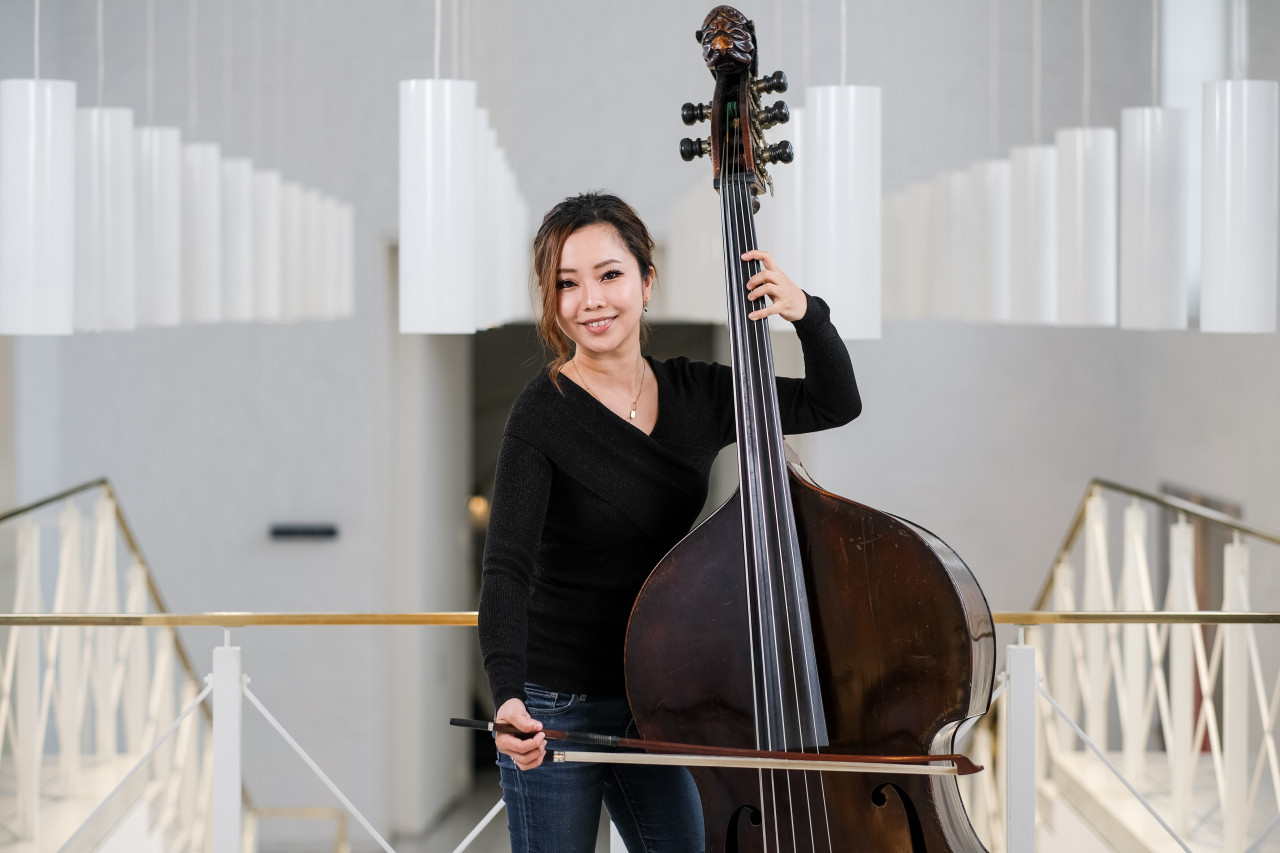 Mio Tamayama, in Tokyo geboren, spielte bereits mit neun Jahren Kontrabass im Jugendorchester Nerima. Sie studierte Kontrabass an der Music Highschool der Tokyo University of the Arts und an der Hochschule für Musik in Mainz, wo sie 2018 ihren Bachelor- und 2020 ihren Master-Abschluss erlangte. Im selben Jahr begann sie mit dem Konzertexamen bei Prof. Waldemar Schwiertz. Seit 2018 unterrichtet sie zudem als Lehrbeauftragte in Mainz.
Mio Tamayama war 2016 Hauptstipendiatin beim Zirp-Stipendium des Landes Rheinland-Pfalz und erspielte sich zahlreiche Auszeichnungen bei internationalen Wettbewerben. Die Kontrabassistin spielte u. a. beim Neumeyer Consort (Barock Ensemble) und mit der Orff-Akademie des Münchner Rundfunkorchesters, sie durchlief ein Praktikum bei der NDR Radiophilharmonie Hannover und war Akademistin des Philharmonischen Staatsorchester Hamburg. Als Gast spielte sie beim Ensemble Resonanz, an der Staatsoper Hamburg, bei der Mecklenburgischen Staatskapelle Schwerin und an der Staatsoper Stuttgart.
Von 2016 bis 2021 war Mio Tamayama als stellvertretende Solo-Kontrabassistin am Theater Plauen-Zwickau engagiert, seit Dezember 2021 ist sie Vorspielerin des Niedersächsischen Staatsorchesters Hannover.