Mazlum Nergiz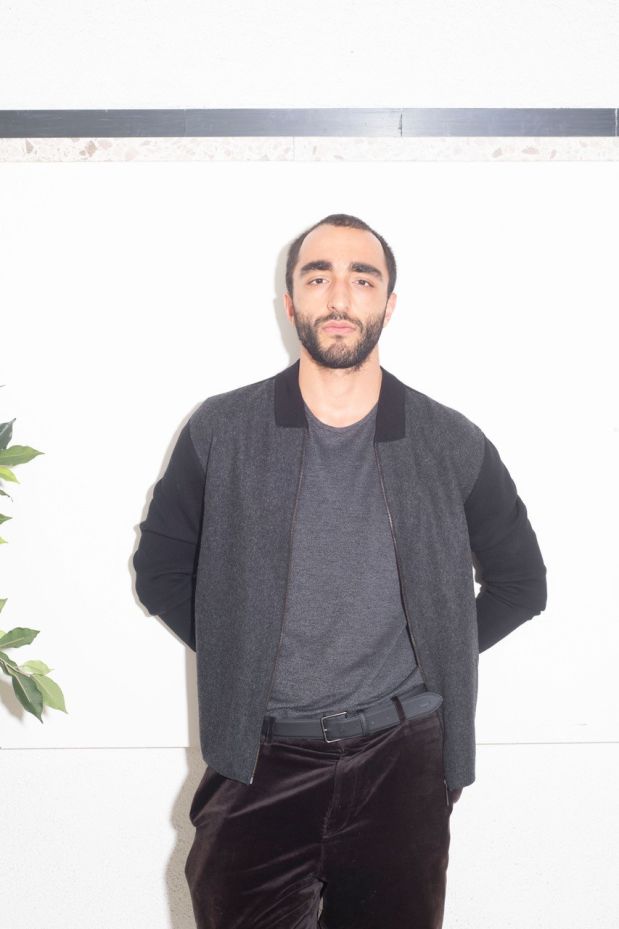 Mazlum Nergiz studierte Kulturanthropologie, Komparatistik, und Medienkunst in Berlin und Weimar. 2021 hat er den Masterstudiengang "DAS Theatre" der Amsterdam University of the Arts absolviert. Seine Abschlussinszenierung DRIFT wurde zur Pop-Kultur in Berlin eingeladen. Als Dramaturg konzipierte er am Maxim Gorki Theater in Berlin Stücke u. a. mit Regisseur:innen und Autor:innen wie Sivan Ben Yishai, Falk Richter, Data Tavadze, Lola Arias, Hans-Werner Kroesinger und Christian Weise. Dort hat er auch zahlreiche Entwicklungsprojekte mit nicht-professionellen Darsteller:innen realisiert.
2021 gewann er das Hans-Gratzer-Stipendium vom Schauspielhaus Wien für sein Stück COMA. 1000 Eyes wurde 2021 am Pariser Théâtre 13 im Rahmen des Programms "Jeunes metteur.e.s en scène" zur Uraufführung gebracht. Mit Künstler:innen wie Enis Maci, Heiko-Thandeka Ncube, Leyla Yenirce, Juan Miranda, Leonie Ott und Larissa Kramarek entwickelt er interdisziplinäre künstlerische Kollaborationen.
Seit der Spielzeit 2019/20 ist Mazlum Nergiz Dramaturg am Schauspiel Hannover.