Mazlum Nergiz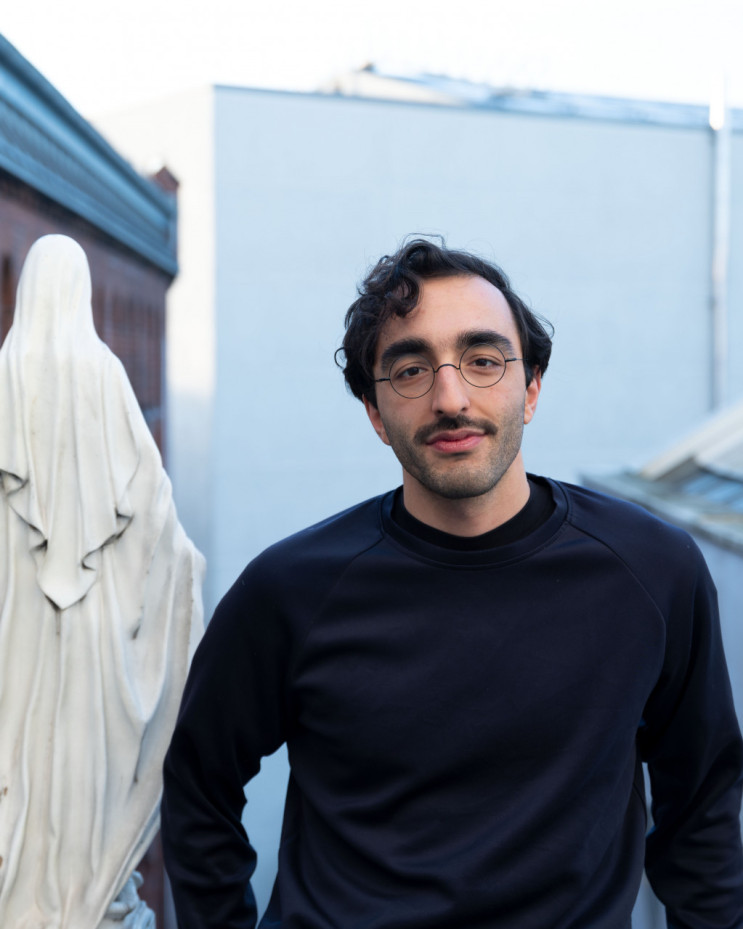 Mazlum Nergiz studierte Kulturanthropologie, Komparatistik, und Medienkunst in Berlin und Weimar. 2021 hat er den Masterstudiengang "DAS Theatre" der Amsterdam University of the Arts absolviert. Seine Abschlussinszenierung DRIFT wurde zur Pop-Kultur in Berlin eingeladen. Er konzipierte recherchebasierte Stücke mit Regisseur:innen und Autor:innen wie Sivan Ben Yishai, Marie Bues, Suna Gürler, Falk Richter, Data Tavadze, Lola Arias, Hans-Werner Kroesinger, Stephan Kimmig und Zarah Bracht an Theatern wie dem Maxim Gorki Theater Berlin, Schauspiel Hannover, Theater Rotterdam und dem Ingmar Bergman International Theatre Festival Stockholm.
Sein Stück 1000 Eyes nahm 2021 am Prix Théâtre 13 / jeunes metteur·se·s en scène teil und wurde in einer Werkstattinszenierung von Juan Miranda vorgestellt. 2022 hat er das Drehbuch für den Kurzfilm Ce qui doit arriver, arrivera verfasst. Das Theaterstück COMA gewann 2022 das Hans-Gratzer-Stipendium und wurde am Schauspielhaus Wien uraufgeführt. Die gleichnamige Graphic Novel (gemeinsam mit Leonie Ott) erscheint 2023 im März Verlag.
Seit der Spielzeit 2019/20 ist Mazlum Nergiz Dramaturg am Schauspiel Hannover.

Current Performances
Su, 11.06.2023 / 19:00 – 20:30 h
Ballhof Zwei
21,00 € / red. from 5,00 €
Mo, 12.06.2023 / 19:30 – 21:00 h
Ballhof Zwei
/ last performance in this season
21,00 € / red. from 5,00 €