Young / Schauspiel
House of Many
© Simone Hutsch
Description
Wir laden junge Menschen ein, neue Bewohner:innen unseres House of Many zu werden. Wir arbeiten zusammen an Performances, Ausstellungen oder chillen einfach gemeinsam im Cafe!

We invite young people to become new residents of our House of Many. We work together on performances, exhibitions or just chill in the cafe!

موږ ځوانانو ته بلنه ورکوو چې زموږ د کور نوي اوسیدونکي شي. موږ په نندارتونونو ، نندارتونونو کې یوځای کار کوو یا یوازې په کافه کې یوځای سړه کوو!

Запрошуємо молодь стати новими мешканцями нашого House of Many. Ми разом працюємо над перформансами, виставками або просто відпочиваємо в кафе!

ما از جوانان دعوت میکنیم تا با ما در House of Many همراه شوند، ما با هم در اجرا، ورک شاپ ها همکاری میکنیم، یا اینکه کنار هم در بالهوف کافه پاتوق میکنیم!
With the kind support of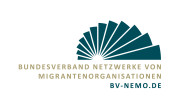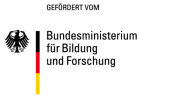 In Kooperation mit: