Opera
Ein Sommernachtstraum
Opera by Benjamin Britten (1913 – 1976)
Libretto by the composer and Peter Pears
Based on the play by William Shakespeare
Revival
27. May 2022
Opernhaus
In English with German Surtitles
3 Hours, one Intermission
From Ages 12+
Ein Sommernachtstraum © Thomas M. Jauk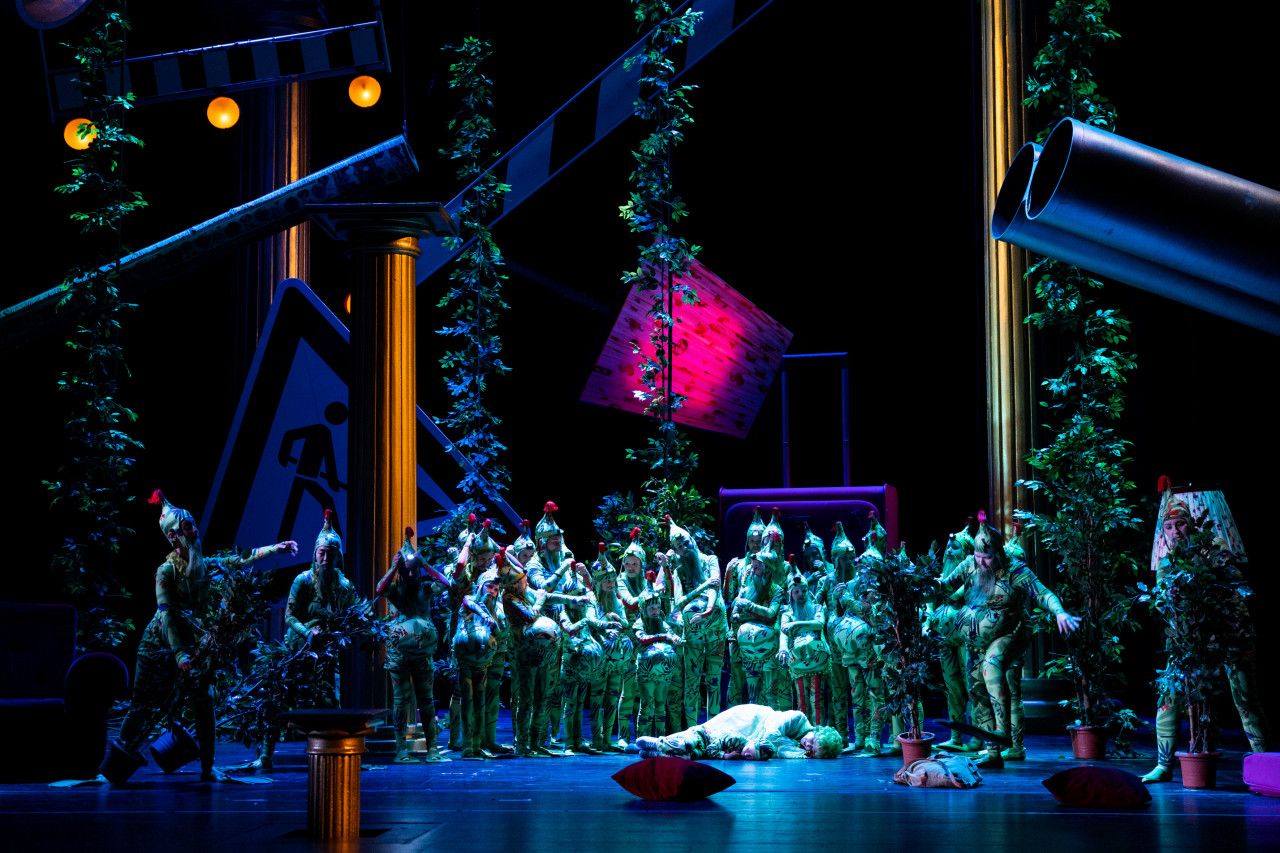 Ein Sommernachtstraum © Clemens Heidrich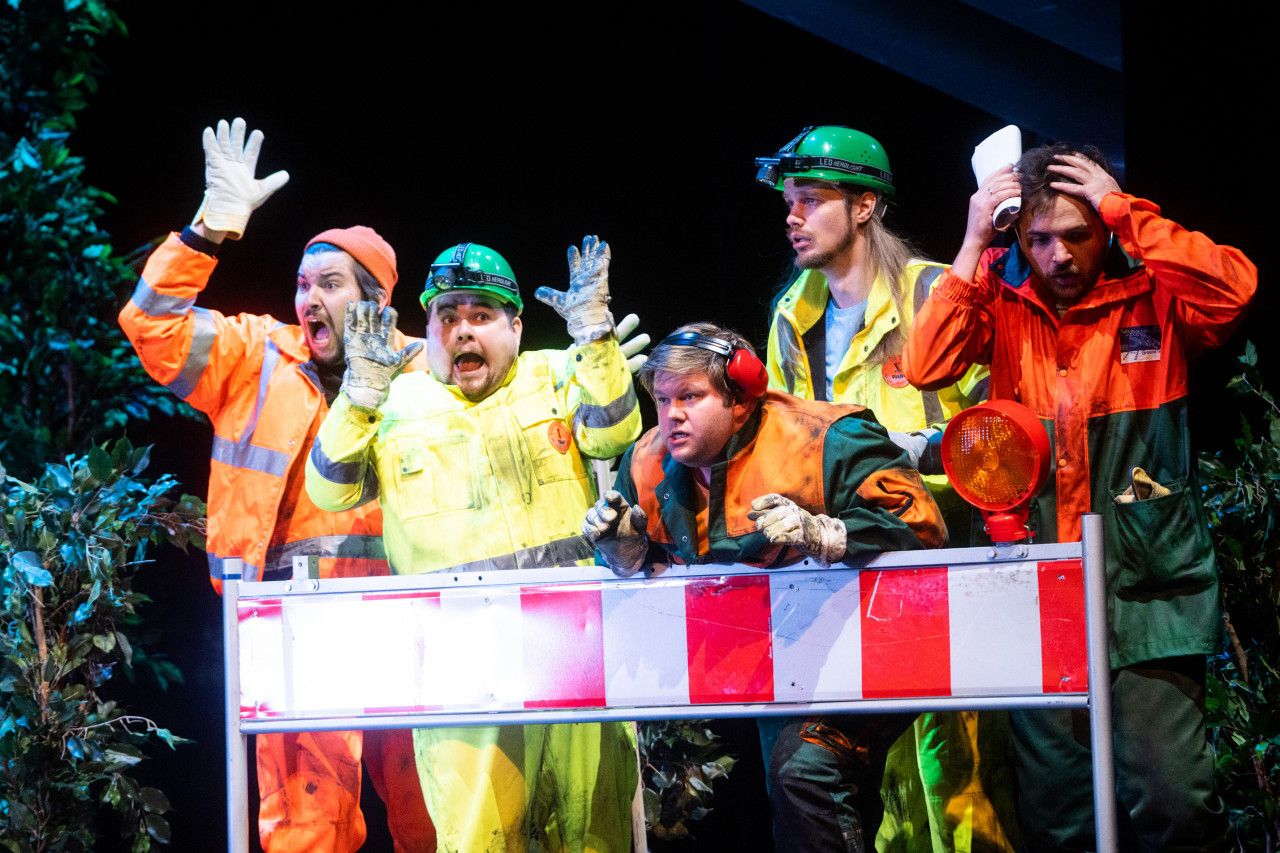 Ein Sommernachtstraum © Clemens Heidrich
Ein Sommernachtstraum © Clemens Heidrich
Ein Sommernachtstraum © Clemens Heidrich
Ein Sommernachtstraum © Clemens Heidrich
Description
The world has come apart. Oberon and Titania, King and Queen of the fairies, are having a lovers' quarrel. To win their argument, they unleash their magical powers and plunge the nature of their forest into an enchanting nocturnal chaos. Two young couples, who escaped to the forest as a result of their own confused emotions, are caught up in the fray, and so is a group of theatre-loving craftsmen looking for inspiration. How can this world be put right again?

This comedy, probably Shakespeare's most famous, masterfully juggles the emotional and social levels of humankind. Centuries later, composer Benjamin Britten takes on his nation's literary genius for his tenth opera. The plot takes everything that a musical drama needs from Shakespeare's comedy: drama-ridden amorous mania, fairy-dreams in Oberon's kingdom, the rough-spun craftsmen's scenes, and the tragicomedy of a delicate fairy-queen who surrenders herself to an enamoured donkey in a drugged haze. On this sultry June-night, blazing desires from various spheres collide unintentionally, and the result is unholy chaos. The musical language is poetic, mysterious, comical, at times dramatic and always of sublime virtuosity. An instrumentation that plays on every colour of the rainbow leads us into a thicket of feelings, into an emotional undergrowth. In this moonlit rushing of the forest, tragic love occurs right next to coarse parody, until the characters recover both their sanity and their true selves in a happy ending.

The harmonious fabric of sounds of the fairy-realm, the human lovers and the drastic pastiche of the craftsmen leads us on a musical journey across entire centuries. Britten's Midsummer Night's Dream is the composer's deep bow before the greatest poet of his nation, an evening of tremendous fun and a mirror to the world on stage. The revival of Michiel Dijkema's production unfolds its effective theatrical enchantment between "pep and poetry", "trash and dream" (HAZ).