Mohamed Achour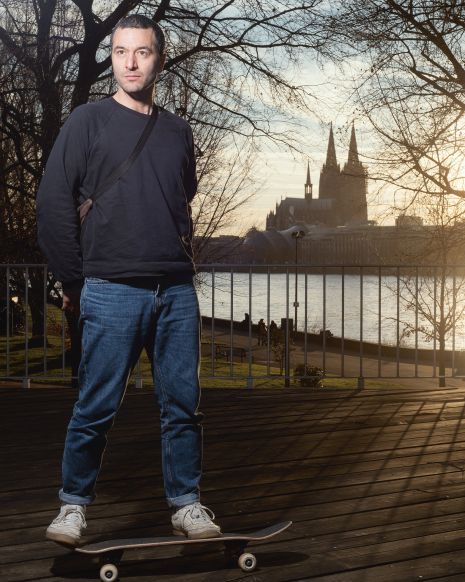 Geboren 1980 in München, aufgewachsen in Hannover, war als Sänger und Gitarrist in verschiedenen Bands aktiv. Nach der Schule studierte er Germanistik und Philosophie, später Szenische Künste an der Universität Hildesheim. 2008 schloss er seine Schauspielausbildung an der Hochschule für Musik und Theater Felix Mendelssohn Bartholdy in Leipzig ab. Erste Engagements führten ihn an das Schauspiel Hannover, Theaterhaus Jena, Düsseldorfer Schauspielhaus, Theater Bielefeld und Theater Bern. Daneben entstanden Arbeiten für Kino, Funk und Fernsehen. Ab der Spielzeit 2013/14 war er Ensemblemitglied am Schauspiel Köln.
Seit der Spielzeit 2019/20 gehört er zum Ensemble des Schauspiel Hannover. Mohamed Achour ist u. a. zu sehen in Die verlorene Ehre der Katharina
Blum, im (Drag-)Musical Hedwig and the angry inch und in seinem Soloabend Mohamed Achour erzählt Casablanca.